Learn Customer Communication Styles: DISC with Emily Chung [RR 636]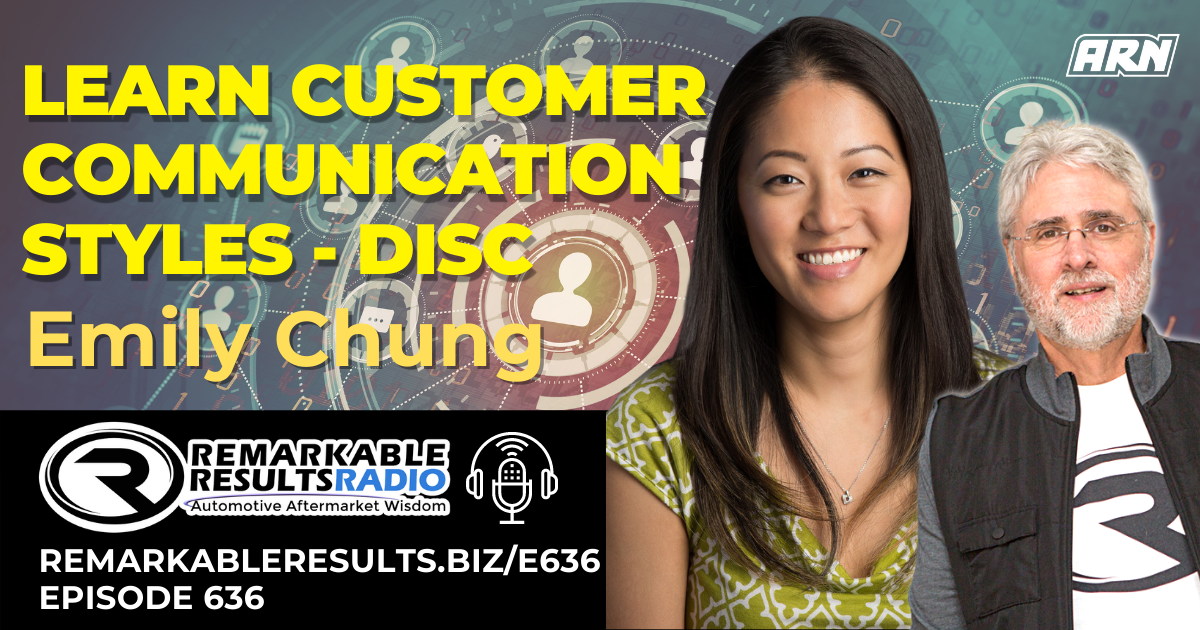 Emily Chung is a proud mom of two energetic boys. She owns and operates AutoNiche, a family-friendly auto repair shop in Markham. She is a licensed Automotive Service Technician, and Automotive Writer with various publications. She also teaches in the Automotive Business School of Canada at Georgian College. Emily holds a degree from the University of Waterloo in Psychology and Business, and her previous jobs include Psychometrist and Human Resources Associate.
She has appeared on various media including Breakfast Television, Cityline, and the Marilyn Denis Show. She is passionate about her work; together with her staff, AutoNiche's purpose is to bring better communication and client service to the auto repair experience. Check Emily's previous episodes HERE.
Key Talking Points
Communication with your customers-educating them about their vehicleBeing aware of different communication styles
Communicating with babies and puppies-we tailor our communication to them because we have no expectations that they will communicate to our quadrant levelYou can 100% adjust your communication style- are we intentional/aware of it
Responsibility of communicator- be temporarily a part of their own quadrant
Coding clients- providing a baseline for approaching a conversationNot set in stone coding
Quickly lookup communication style in shop management system for others in the business
Your job is to serve the customers the best way possible
Quadrants- are they task oriented or people oriented? Structured or non structured?Controler- structured and task oriented (very direct and to the point)
Analyst- structured but more people oriented (want to know details and specs)
Promoter- people oriented and structured (energetic, first on bandwagon, get it done energy and fun)
Supporter- non structured and people oriented (love harmony and connecting)
Each quadrant gets recharged by different things- tap into it in order to communicate efficiently
True leaderAbility to move in between quadrants and speak effectively for listener
Training your staff- have each employee find out what quadrant they're in, pros and cons of each quadrant, practice giving inspection sheet to different quandrants
Psychometry- run tests and administer surveys, analysis and recommendations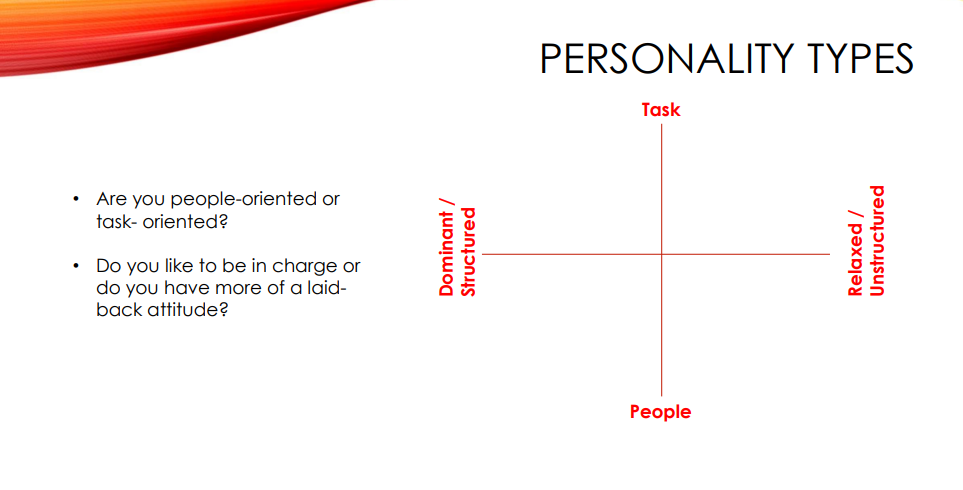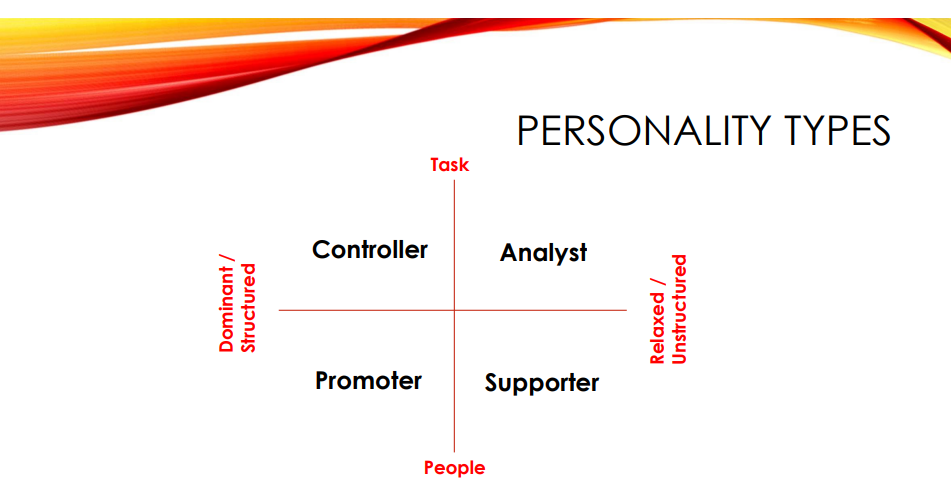 Download for Carm Capriotto's Chart on How To Communicate With the Four Basic Types HERE.
Tony Robins Site Mentioned HERE.
Link to previous Town Hall Academy episode 041 "The Value of Knowing Your Customers Observable Behaviors (DISC) from November 2017 HERE.
Thanks to Emily Chung for her contribution to the aftermarket's premier podcast.
Link to the 'BOOKS' page, highlighting all books discussed in the podcast library HERE. Leaders are readers.
Listen for free on Apple Podcasts, Google Podcasts, Spreaker, iHeart Radio, Spotify, Podchaser, and many more. Mobile Listening APP's HERE
Find every podcast episode HERE.
Every episode is segmented by Series HERE.
Key Word Search HERE.
Be socially involved and in touch with the show:
Facebook Twitter Linked In Email
Join the Ecosystem – Subscribe to the INSIDER NEWSLETTER HERE.

This episode is brought to you by AAPEX, the Automotive Aftermarket Products Expo. AAPEX represents the $740 billion global automotive aftermarket industry and has everything you need to stay ahead of the curve. The Virtual AAPEX Experience 2020 is in the record books. Virtual AAPEX lived up to presenting leading-technical and business management training from some of the industry's best and brightest. Now set your sights on the homecoming in Las Vegas in 2021. Mark your calendar now … November 2-4, 2021, AAPEX // Now more than ever.

This episode is brought to you by Shop-Ware Shop Management. It's time to run your business at its fullest potential with the industry's leading technology. Shop-Ware Shop Management will increase your efficiency with lightning-fast workflows, help your staff capture more sales every day, and create very happy customers who promote your business. Shops running Shop-Ware have More Time and generate More Profit—join them! Schedule a free live demonstration and find out how 30 minutes can transform your shop at getshopware.com/carm