Can the Independent Aftermarket And OE Work Together? [RR 725]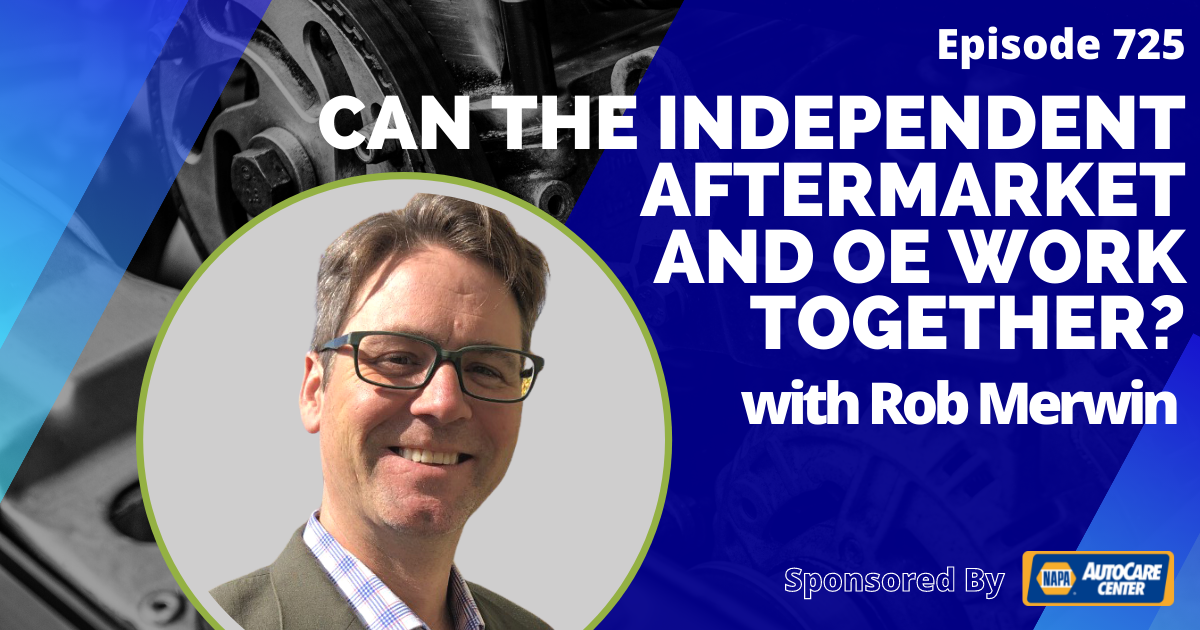 I have a question for you, are the OEMs really after the service and repair market? Or do they need us as much as we need them? Can we work together, and will that give us access to important information? Rob Merwin joins me, the publisher at Aftermarket Matters, and brings his intel on the Right to Repair Act and topics he reports on. He has big dreams of everyone working together.
Rob Merwin, Publisher, Aftermarket Matters
Listen to Rob's previous episodes HERE
Key Talking Points
OEMs need the aftermarket but want to choose which independents 

Traditionally dealerships relied on aftermarket parts for 20% of their parts for repair service. Now with the supply chain issues, it's now between 30 and 35%. One party cannot exist successfully without the other party. 

Has the OEM lost sight of the consumer interests? Shouldn't they be concerned about consumer safety and getting their customer's cars repaired properly and safely? 

Are you going to repair or are you going to replace? 

People are keeping their cars longer and those cars are going to need more parts going down the road to keep them on the road. 
Connect with the Podcast:
Check out today's partner:

Visit www.NAPAAutoCare.com