How To: Change Your Mindset – Murray Voth [RR 727]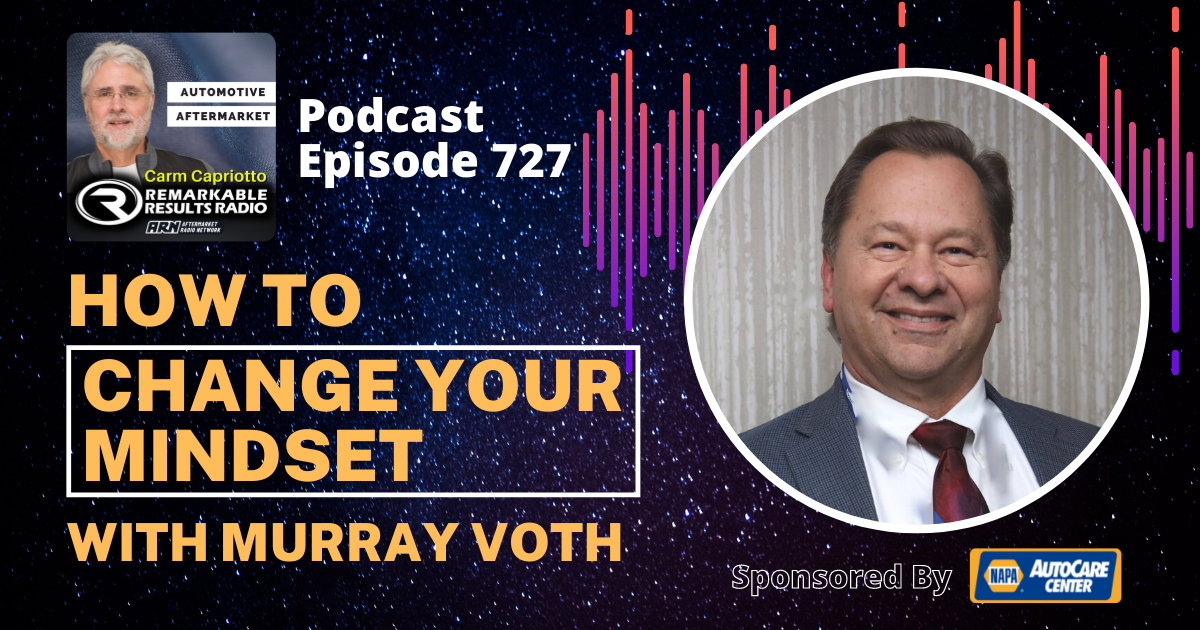 What's the real reason why you became a business owner? Did you want to be your own boss? Have a flexible schedule? Were you certain you could do things better? My guest Murray Voth explains there's an 'entrepreneurial fizz" with so many technicians becoming business owners. But changing your mindset from tech to business owner doesn't come easy or naturally.
Murray Voth, RPM Training
Listen to Murray's previous episodes HERE
Key Talking Points
What is your intention to become a business owner? Be your own boss? Have more money? Have more flexibility with a schedule? 

When you challenge a technician owner to think about coaching, training, and making changes in their business, some of them react negatively or push back because they're feeling somehow that you're criticizing. 

Everyone is having the entrepreneurial fizz

Start with the end in mind. The purpose is to create wealth and create something to sell, to capture that wealth. You can always work for someone else with less stress if what you really want to do is repair a vehicle.

Forecast from the bottom up- go backward from the net profit to the gross. Get the expenses out of it. Go backward to the sales. Watch the things you have control over, sold hours per work order. How do you control sold hours per work order? 

Technicians have been asked to compromise their standards. They've been challenged by bosses, coworkers, advisors on their opinion. They get defensive, put up walls, and have an ego. 

The next priority is service and client experience. Understand who your client is and what they are looking for in a vehicle service experience. Seeing location clearly, ample parking, clean inside, friendly service, website presence with the appointment option button, and "easy" button conveniences for them 

Develop a team, and look after that team as if your life depended on it because it does. They're children inside of a system. We can love them and we can still have boundaries and standards and accountability and teach the rest of it. Do they have the ability to apply that knowledge? Do they have the capacity to do it? And then do they have the desire? 

Control the things you can control so you can deal with the things you can't control.  Parts margin is a mindset and a pencil

What do you have for employees to get to the next level?

SOAR- What is the situation? What is the outcome that you're looking for? What is the action you're going to take and what is the result that you achieved and you measure it? 
Connect with the Podcast:
Check out today's partner:

Learn more about NAPA AutoCare and the benefits of being part of the NAPA family by visiting www.NAPAAutoCare.com