The Lowest Price Shop Is Not Your Competitor – Reggie Stewart [RR 748]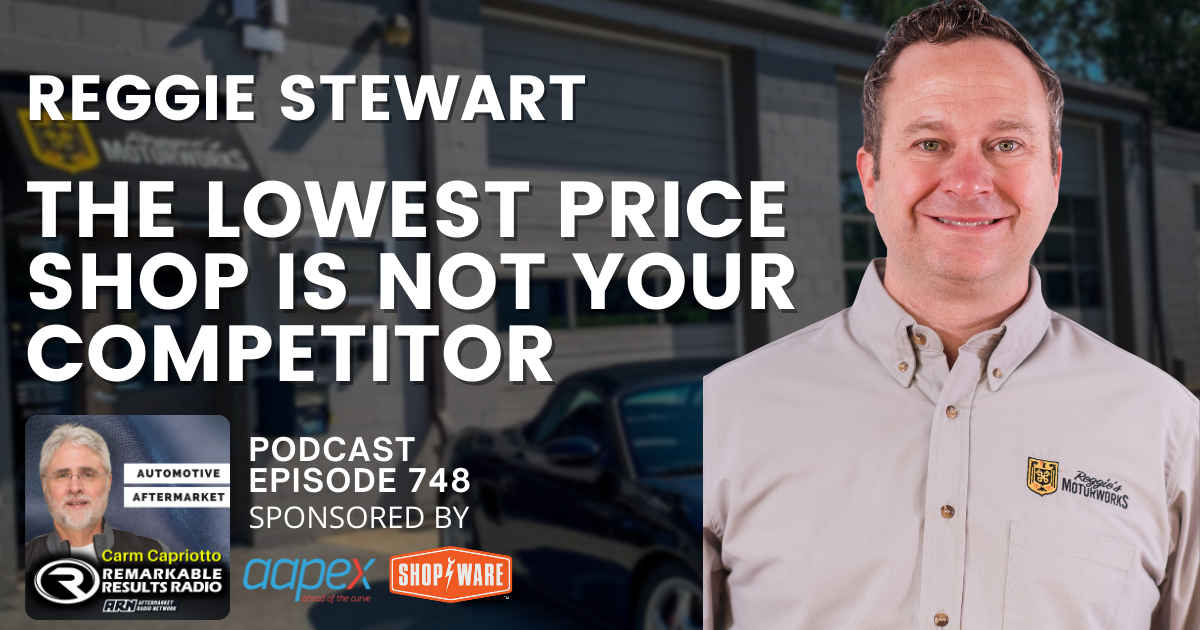 What do you do when a disgruntled customer wants to know why your shop is more expensive than the one down the road? Are you educating customers on the value of your services? Do you feel like you have to defend your profitable business model? Does the shop down the road, which has the crazy low price, realize their business won't be worth it's value when it's time to sell?
Reggie Stewart, Reggie's Motor Works, and Noble Auto Service in Noblesville, IN, Euro Specialist. Listen to Reggie's previous episodes HERE
Key Talking Points
Did the owner pay off the property 30+ years ago? Why isn't he paying himself rent?

Do the employees of this shop make appropriate wages?

Do they provide any benefits? W

hat happens when you have a more complicated problem? 

Then, they are perpetuating the idea that the auto repair industry is untrustworthy, when in fac

t it just costs more to build a modern trustworthy business.

"There's a shop for every client, and a client for every shop"
Connect with the Podcast:
Check out today's partners:

Set your sights on Las Vegas in 2022. Mark your calendar now … November 1-3, 2022, AAPEX – Now more than ever. And don't miss the next free AAPEX webinar. Register now at AAPEXSHOW.COM/WEBINAR.

More Time. More Profit. Transform your shop at getshopware.com/carm