Do You Have a Customer Avatar? – Daniel Griffith [RR 756]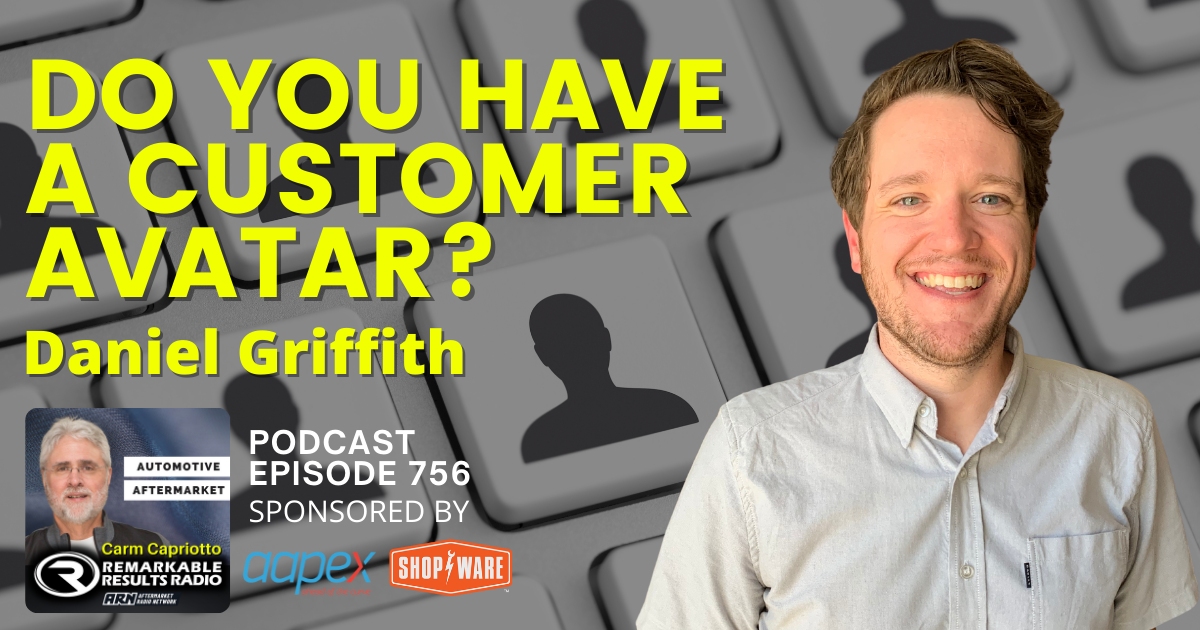 Have you identified and named your ideal customer avatar? Do you talk about it with your team? I'm with Daniel Griffith at the 2022 elite invitational. Listen as he breaks down finding the ideal customers and the importance of team culture. He even uses his employee testimonials in job postings (there's an idea).
Daniel Griffith, Wally's Precision Auto Care, Las Vegas, NV
Key Talking Points
Finding, identifying, and connecting with the ideal customer and naming them (Jennifer and Clara)- what books are they reading? Who are they following on social media? What are their expectations? 

Build out each phase of the customer experience process, and look at the highs and lows

What parts of the process are easy and what parts are hard? Simplify that down as much as possible

If something's not working, change it. It's that simple

Hiring new employees- asked his current employees what they like about their job, then used their words on the job descriptions

"Culture eats strategies for breakfast."

The average tenure of his current team is over 12 years
Connect with the Podcast:
Check out today's partners:

Set your sights on Las Vegas in 2022. Mark your calendar now … November 1-3, 2022, AAPEX – Now more than ever. And don't miss the next free AAPEX webinar. Register now at AAPEXSHOW.COM/WEBINAR.

More Time. More Profit. Transform your shop at getshopware.com/carm