A Collective Think Tank – Marconi – Murphy – Morrill [RR 759]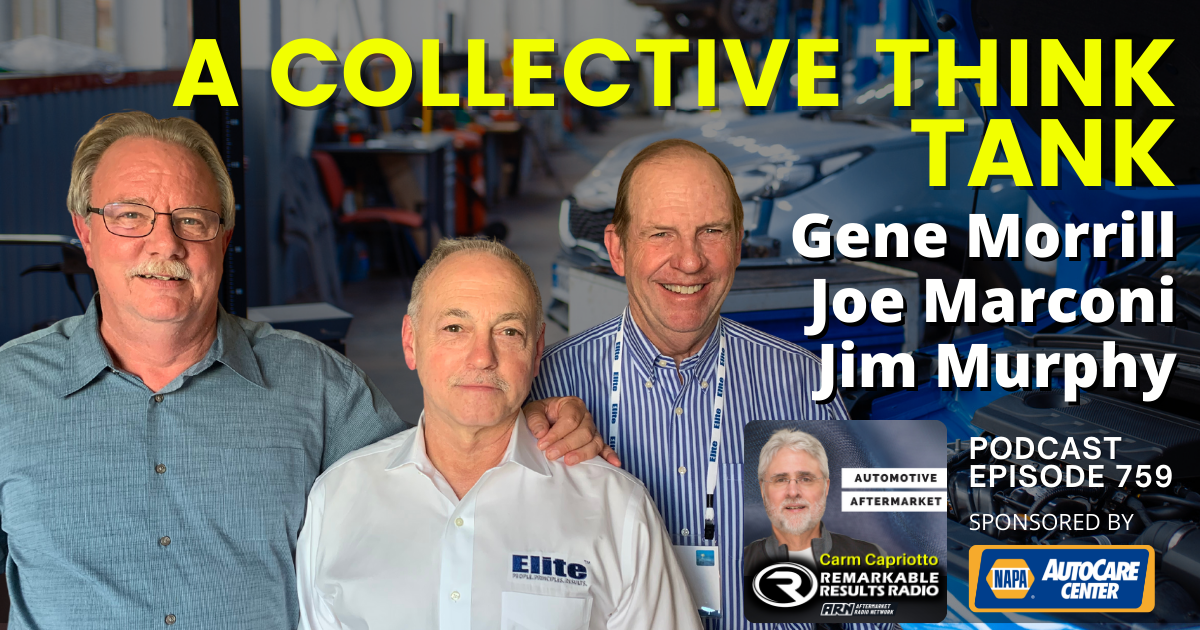 Nothing beats live in-person industry events. There is power in the collaborative minds from around the country in one room. The podcast attended the 2022 Elite Invitational in San Diego and we recorded some incredible stories with essential aftermarket voices. At the end of the conference, I had the idea to grab Jim Murphy, Gene Morrill, and Joe Marconi for a recap of the event and their perspectives on our industry. Keep listening, you have the best seat in the house right next to these 3 aftermarket icons.
Gene Morrill, Certified Automotive in Glendora, CA. Business Development Coach with Elite Top Shop 360, Elite Worldwide. Gene's previous episodes HERE
Joe Marconi, Executive Council Member, Elite Worldwide. Joe's Episodes HERE.
Jim Murphy, Pro Service Leader, Elite Pro Service Program, Elite Worldwide. Jim's previous episodes HERE
Key Talking Points
Guiding, not telling what to do

Takeaways- more young people attending, non Elite clients attending, finding your ideal customer (the 20%), customer base still referring to technicians as 'mechanics'

The Bob Cooper Experience- presence and ethics

Implementation is the key to acquiring knowledge

Changing demographic with customers and employees

Movement of shop owners coming from different careers

Always move forward, be inspired, attend training, be focused on your employees, empower your employees to create customer experiences, brainstorm opportunities
Connect with the Podcast:
Check out today's partner:

Learn more about NAPA AutoCare and the benefits of being part of the NAPA family by visiting www.NAPAAutoCare.com