Car Coach Reports with Lauren Fix [RR 775]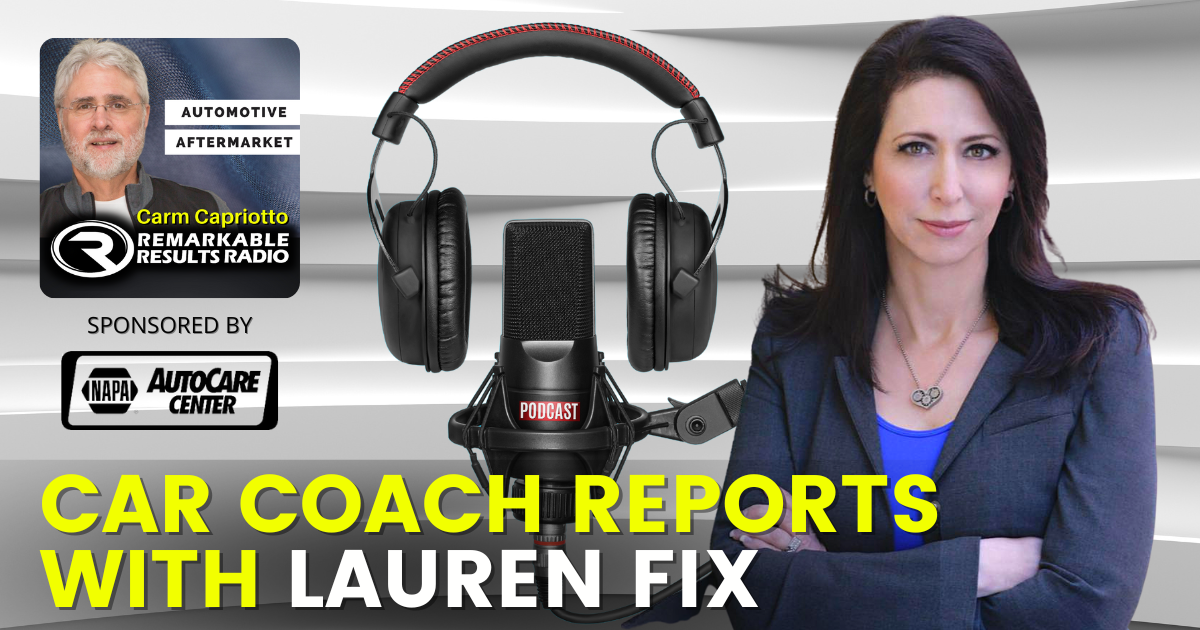 Carm here from the Aftermarket Radio Network and my guest is Lauren Fix is a nationally recognized and trusted automotive expert, media guest, journalist, author, keynote speaker and radio and television host. Lauren is also from my hometown, Buffalo, NY. I caught up with Lauren, and we discussed her take on electric and autonomous vehicles, supply chain issues, and her passion for cars that are propelled by an Internal Combustion Engine.
Lauren Fix, Car Coach Reports,  Total Car Score Podcast, is an automotive expert and analyst based in Buffalo, NY. She has written three books on automobiles. She has appeared on CNN, Fox News, Newsmax TV, CNBC, and USA Radio's Daybreak USA show.
Key Talking Points
Electric Vehicle- limited charging stations, L2 costs 1M for a charging station, alternating current can have dangers when charging

Anti Inflation Act- tax credit, only 18 cars will qualify, Ford and GM raised prices  

Shortage of rare earth minerals that cant get mined in the USA 

Supply chain issues- oil filters, diesel oil

Everything is processed with some form of oil

Autonomous vehicles- unpredictable weather, insurance 

Car family- a daughter, named Shelby

Great cars for the average consumer- Kia Telluride and Hyundai Palisade

Lauren owns 26 cars
Watch on YouTube: https://youtu.be/kkQ1fr13LSo
Connect with the Podcast:
Check out today's partner:

Learn more about NAPA AutoCare and the benefits of being part of the NAPA family by visiting www.NAPAAutoCare.com