Customer Perceptions: Part 2 – Bob Cooper and Darrin Barney [RR 777]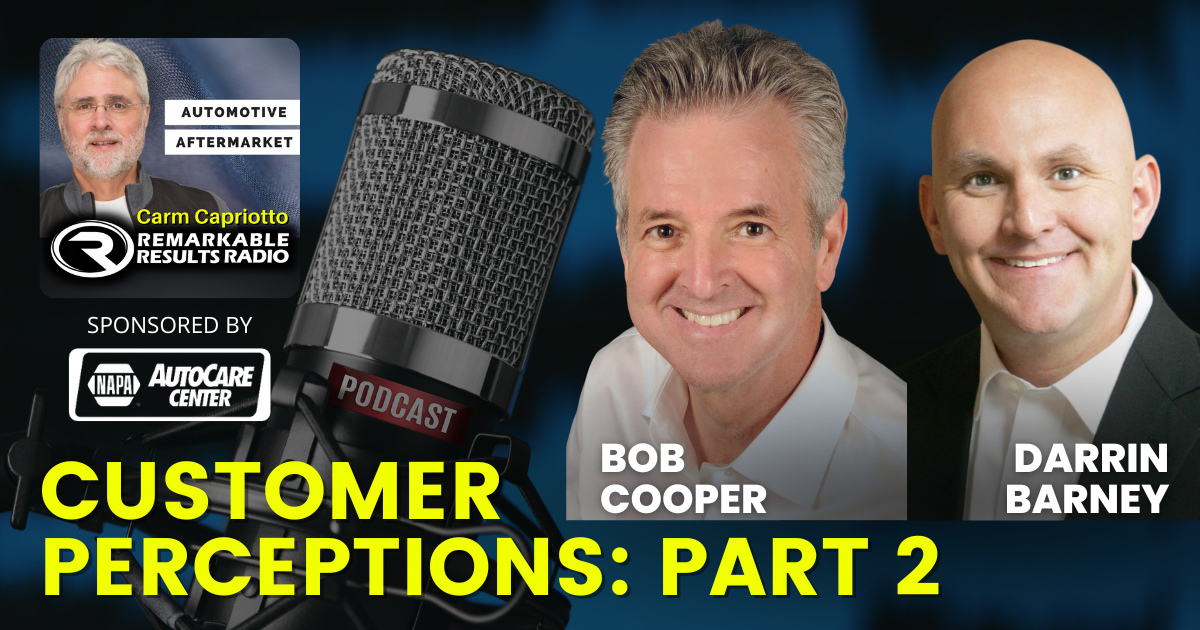 We are on Part 2 of our 3 Part series about customer perspectives with Bob Cooper. In this episode, Bob asks a panel of consumers at the 2022 Elite Invitational in San Diego about pricing competitiveness and how to recover when something goes wrong with a customer experience.
Bob Cooper, Founder/President Elite Worldwide. Complimentary Elite Customer Care Guide Template HERE. Listen to Bob's other episodes HERE
Darrin Barney, VP of Operations, Elite Worldwide. President of Barney Brother's Off-Road and Repair, Grand Junction, CO. Listen to Darrin's previous episodes HERE
Key Talking Points
Pricing and Competitiveness

: pricing is based on other businesses, economics/market conditions/competitors, sales force determination, and dealership prices. They do not understand where the price comes from. 

Price comparing: asking why it's a

considerable difference, asking to match the price, questioning labor prices, see a breakdown of prices. Be competitive, but you don't need to match. Charge appropriately for your shop.

Recovery-

KIA EV battery issues- irritated loaner was a gas vehicle, KIA wrote check to cover gas during time they had car (for few months), "fix the problem so well they cant wiat for it to happen again." KIA was understanding of their individual customer.

Have a plan/procedure in place.

Have a 'discount' budget to use- empower your people.

LISTEN 

Have the right people in place

Complimentary Elite Customer Care Guide Template HERE
Link to actual customer video's HERE.
Connect with the Podcast:
Check out today's partner:

Learn more about NAPA AutoCare and the benefits of being part of the NAPA family by visiting www.NAPAAutoCare.com