The Benefits of Purchasing EV's For Tenured Technicians – Bill Nalu [RR 795]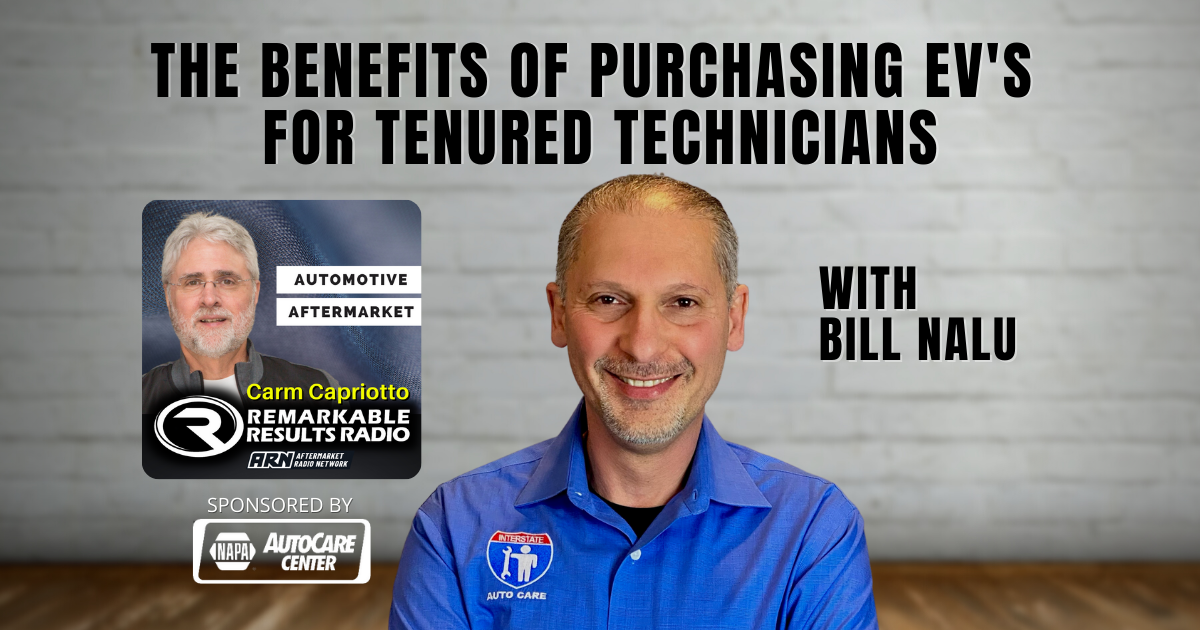 Bill Nalu is purchasing 2 Electric Vehicles for two of his technicians with plans to hand over the title once they are paid for. Find out why these purchases are so critical for his business and his employees.
Bill Nalu, Interstate Auto Care, Madison Heights, MI. Listen to Bill's previous episodes HERE.
Key Talking Points
Bill is purchasing 2 EV vehicles for his two technicians- financing the car for 6 years, and when last payment is done he will hand the title to them

The cost of gasoline- Bill started giving his employees $75 per month to offset the cost 

How are you going to keep yourself ahead of the curve with the rest of the industry?

Golden Handcuffs- there's nothing more repelling in the relationship than somebody that you feel is trying to keep in their relationship against your will

Employer retention- continue to have conversations with your employees about their future with the business    

Charging stations (less than 1% of stations are in Michigan)- reach out and collaborate with your local power company.
Load sharing- distributing power depending on how many vehicles are plugged in.
Connect with the Podcast:
Check out today's partner:

Learn more about NAPA AutoCare and the benefits of being part of the NAPA family by visiting www.NAPAAutoCare.com