Are You Thinking With Your Customer's Wallet In Mind? Jaron Kleber [RR 799]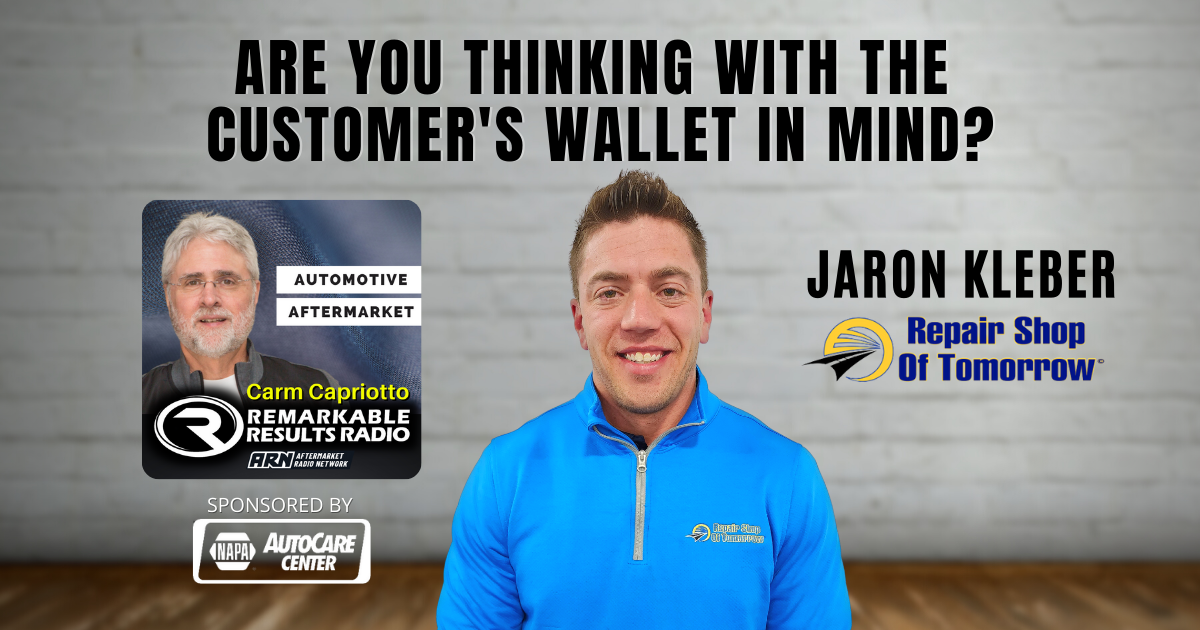 Live from AAPEX 2022 with Jaron Kleber, National Sales Manager, Repair Shop of Tomorrow, a NAPA AutoCare endorsed program. Jaron discusses the parallels between the health and automotive industry and educating your customers to be proactive, not reactive to car repairs.
Jaron Kleber, National Sales Manager, Repair Shop of Tomorrow
Key Talking Points
There are so many parallels between the healthcare industry and the automotive industry

Switching from reactive to proactive maintenance  

Processes that your team and you have in place and you can't execute those processes unless you have a solid digital vehicle inspection

Customer experience- are you explaining your shop's policy and procedure?

The 300% rule on how we present the DVI. That's the policy

Your responsibility is to that customer to let them know what's going on with their vehicle

Repair Shop of Tomorrow, coaches, consultants, trainers and marketing.

A tailored approach to each shop and help implement other NAPA programs that would be beneficial for them to grow.

Like so many consumers, Jaron purchased his wife's leased car- how many customers are coming to your independent repair shop for the first time? How do you make them a client, not a customer?
Connect with the Podcast:
Check out today's partner:

Learn more about NAPA AutoCare and the benefits of being part of the NAPA family by visiting www.NAPAAutoCare.com