Public Perception of Automotive Careers – Bill Thompson [RR 801]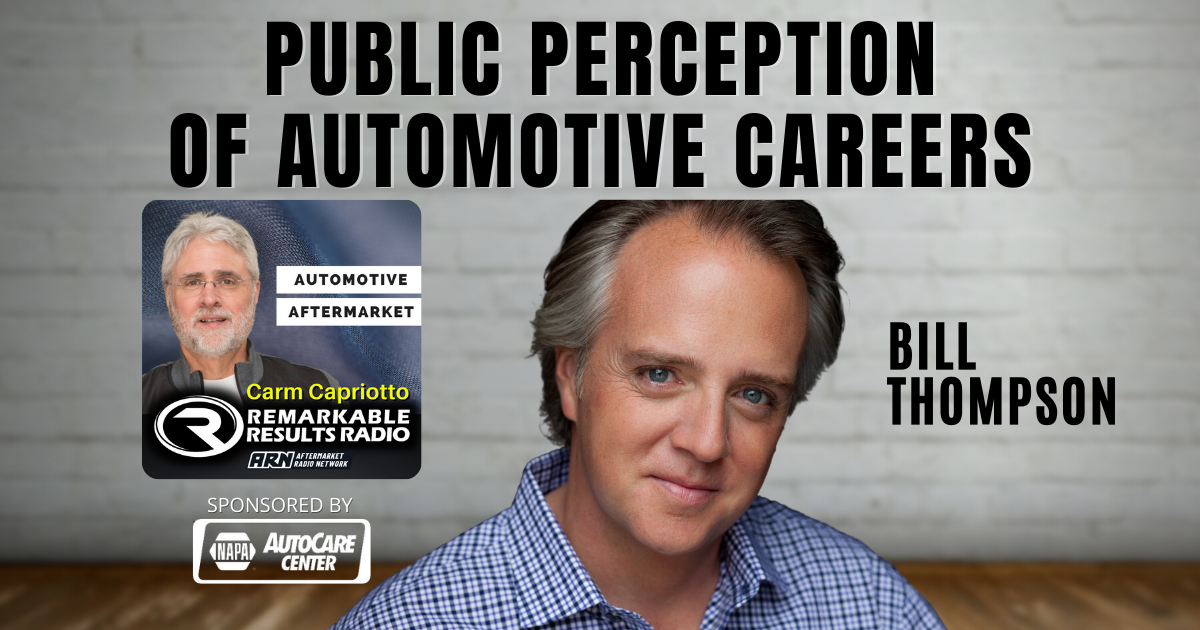 Bill Thompson, President of IMR.INC brings to the podcast a recent release of the United States household perception of the trades, focusing on the automotive career path. Find out who recommends our industry to young people as a career path, the perception of the automotive industry, and more.
Bill Thompson, President of IMR Inc. Listen to Bill's previous episodes HERE
Watch Full Video Episode HERE
Key Talking Points
Research once every quarter since 2020, talk to 25,000 households about their perception of the trades in the United States on the auto industry

Roughly 46% of parents are talking about college as an option, 33% of the children were seriously considering that as an option. About 30% of those same children thought about entering the workforce immediately. Disconnect with parents and children. More kids prefer to entering the workforce immediately than go to community college or trade school

How are the trades perceived? 18% are talking about career options with their child. 65% of the households would recommend the trades as a career option.

Parent advocates for the trades- Rural America has the highest likelihood to recommend at 62% recommendation rate. Urban is next to 52.2, and then suburban 42%. 

The people that are least likely to recommend the trades are people with a four year college degree 

Are we even willing to recommend ourselves?

The education path to becoming an automotive technician is unclear, 

Career opportunities for women are abundant. But women themselves do not believe that there are opportunities for themselves

The general perception- working as an automotive technician is a job, not a viable career. The good news is only 17% of people agree that it's a job and not a career, 44% disagree. 
Connect with the Podcast:
Check out today's partner:

Learn more about NAPA AutoCare and the benefits of being part of the NAPA family by visiting www.NAPAAutoCare.com