The Future of ICE, EVs, and eFuels [RR 881]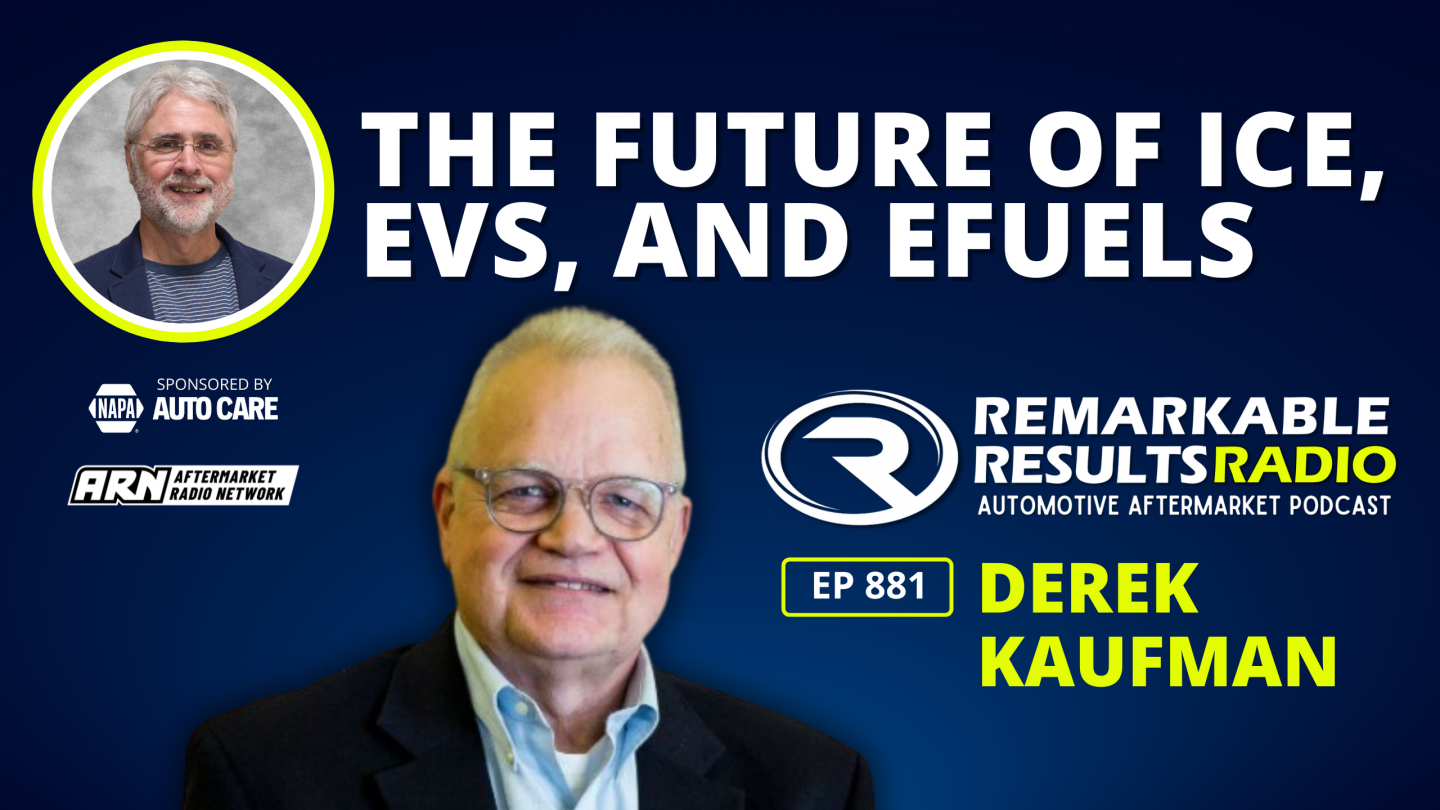 Derek Kaufman, Managing Partner at Schwarz Advisors, discusses the transition to electric vehicles (EVs) and the potential for alternative fuels to coexist with EVs. He explores the recent European Union's mandate to eliminate internal combustion engines by 2035 and the possibility of allowing fuels to keep ICE cars alive. The conversation then shifts to e-fuels, their production process, and the challenges of scaling up renewable electricity for their production. Both Derek and Carm emphasize the importance of finding a balanced approach that considers different solutions to address climate change.
Derek Kaufman, Managing Partner, Schwartz Advisors, President of C3 Network. Listen to Derek's previous episodes HERE.
Show Notes
The European Union's Mandate and E-Fuels (00:01:19) Discussion about the European Union's mandate to eliminate the sale of internal combustion engines by 2035 and the potential of e-fuels to coexist with electric vehicles.
Introduction to E-Fuels (00:02:39) Explanation of what e-fuels are, how they are derived, and their potential to act as a carbon-neutral replacement for gasoline.
Challenges and Potential of E-Fuels (00:03:55) Discussion about the complications and costs associated with e-fuels, the need for renewable electricity to produce them, and the efforts to ramp up production through the E-Fuel Alliance.
The transition to battery electric vehicles (00:08:50) Discussion on the increasing power demand for battery electric cars by 2050 and the need to transition the power grid to support electric vehicle usage.
The potential for alternative fuels (00:10:05) Exploration of the role of low emission or carbon neutral fuels in coexisting with battery electric vehicles, particularly in heavy trucks and industrial equipment.
The complementing technologies of batteries and internal combustion engines (00:12:00) Explanation of how batteries and internal combustion engines can work together in different applications, highlighting the importance of both technologies in the future of transportation.
The transition to AI in automotive service (00:18:13) Discussion on the potential of AI and machine learning to assist in vehicle service procedures and the importance of having the right talent and training.
The importance of human interface in automation (00:20:00) Comparison of two companies' customer service experiences during a power outage, highlighting the value of a personal connection and efficient communication.
The future of AI in automotive service (00:22:21) Exploration of the possibility of combining AI solutions with human expertise to enhance customer service and improve efficiency in auto repair shops.
Thanks to our Partner, NAPA Auto Care
Learn more about NAPA Auto Care and the benefits of being part of the NAPA family by visiting https://www.napaonline.com/en/auto-care
Connect with the Podcast:
-Join our Insider List: https://remarkableresults.biz/insider
-All books mentioned on our podcasts: https://remarkableresults.biz/books
-Our Classroom page for personal or team learning: https://remarkableresults.biz/classroom
-Buy Me a Coffee: https://www.buymeacoffee.com/carm
-The Aftermarket Radio Network: https://aftermarketradionetwork.com
-Special episode collections: https://remarkableresults.biz/collections