THA 013: Expense Control – Best Practices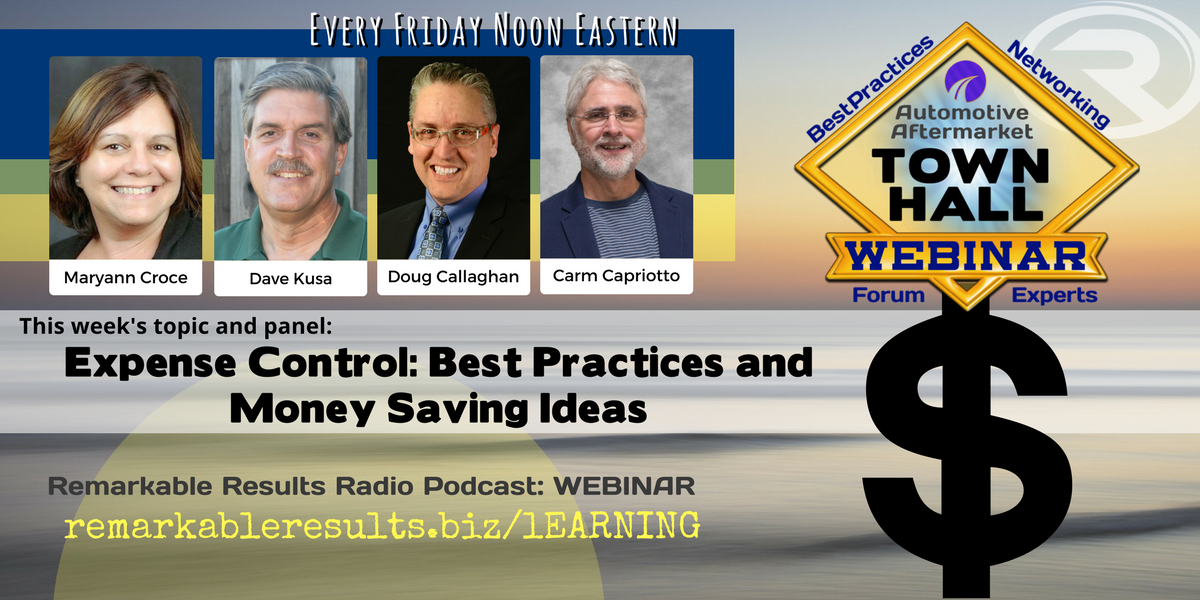 >
Learn from your industry peers in a round-table forum. Get new ideas, perspectives, trends, insights, best-practices and expertise from aftermarket professionals.
Watch like a DOCUMENTARY … Learn like a SEMINAR.
Helping automotive aftermarket professionals improve; one lesson at a time.
Academy Panel:
Maryann Croce of Croce Transmissions in Norwalk, CT and a former banker. Along with her husband Tony they own the shop they purchased 17 years ago. Their 4 bays, 4 techs and one service advisor shop is successful because as husband and wife Maryanne and Tony work at their roles and have abundant trust in each other. Maryanne is also a member of Women in Auto Care. (023)
Dave Kusa Established, Autotrend Diagnostics in 1989 and is in Campbell, California. (San Francisco Bay Area) Dave is an AAA-approved auto repair facility that provides general maintenance services for foreign and domestic vehicles.  Dave is president of ASCCA, the California Shop Association.
Dave works hard building customer relations and home town value in a city of 2.5 million people. Listen to his episode: 127 and Town Hall LIVE on Concierge Service and Car Care Clinics for Women.
Doug Callaghan from  Vics Service Centre in Wainright Alberta.  Doug won the prestigious ACE (Automotive Career & Education) Award in the small (under 50 employees) category. This award recognizes automotive aftermarket industry companies truly dedicated to investing in the growth of their employee's knowledge and skills and offering professional development and career opportunities. He was honored at Auto Care Association's Fall Leadership Days in Washington, D.C., Sept. 8, 2016.
Doug, in episode 49, shares the monumental transformation his company has gone through from training, culture, leadership, new hiring, digital vehicle inspections and a second location …. He credits this evolution to having a business coach.
Talking Points:
A budget keeps you in a spending parameter
Working with a business coach has helped grow net profit

Business coach brings accountability

Expense control is a team effort
Be careful on shop supply leakage
Return on Effort is as important as Return on Investment

Are we making the most use of our time as an owner. Are we delegating certain tasks that allow us to spend our time on owner tasks

When is an expense not an expense?
Community networking helps build relationships with local businesses that can help you in the future. Roofer, plumber, electrician, landscaper etc.
Be socially involved and in touch with the show:
Facebook   Twitter   Linked In   Email