THA 066: Periodic Motor Vehicle Inspections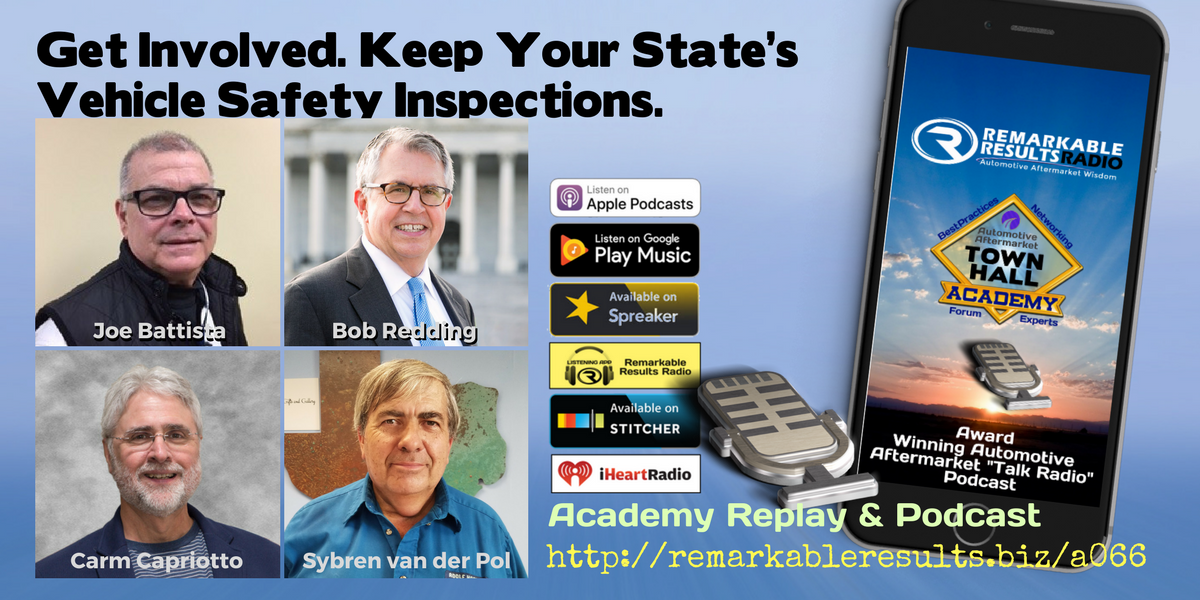 Your Learning Curve Never Sounded So Good!
Helping automotive aftermarket professionals improve; one lesson at a time.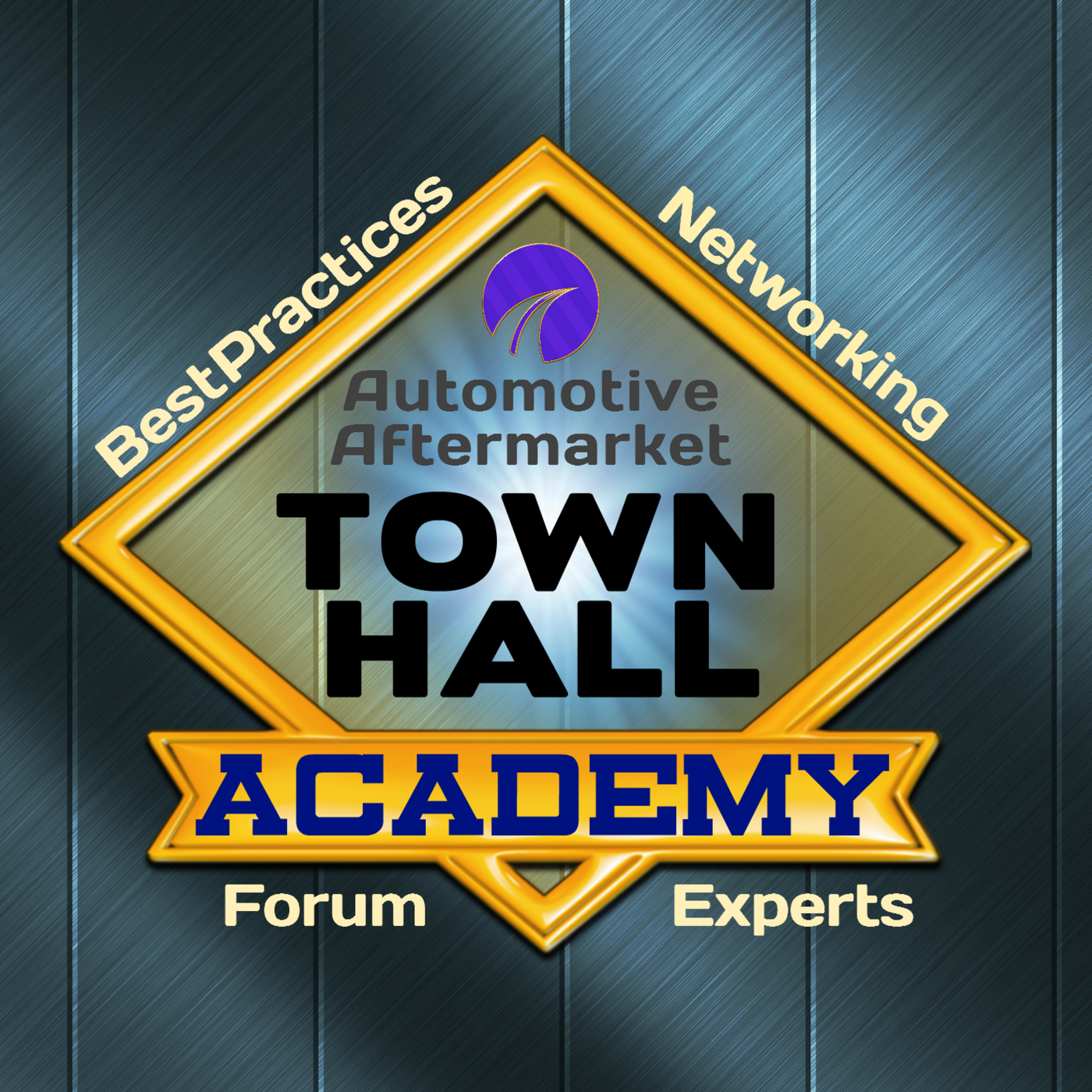 Learn from your industry peers in a round-table forum. Get new ideas,  
perspectives, trends, insights, best practices and expertise from aftermarket professionals.
This is the only weekly forum for aftermarket professionals bringing fresh and innovative discussion to inspire and grow individuals and companies.
The Panel:
Robert L. Redding Jr., ASA Legislative representative –Bob has represented the Automotive Service Association, from their Capitol Hill office, since 1993.  He has received presidential appointments to several Federal Advisory Committees at the United States EPA, DOJ, Department of Labor and the U.S. Department of Transportation. www. Previous episodes with Bob Redding HERE.
Joe Battista, Joseph (Joe) Battista is currently Vice President of Sales and Business Development for Parsons Corporation, a leading provider of program management services in periodic safety and emissions vehicle inspection programs to government jurisdictions throughout North America.
Shop owner Sybren van der Pol
Sybren is an A.S.E. Master L1 Technician and owns Adolf Hoepfl & Son Garage, a 10-bay shop that employs 14 people. He serves on the local ASA Houston chapter Board of Directors.
Talking Points:
The State of Periodic State Safety Inspections. Only 14 states have them running.
In 1975 there were 31 states doing PMVI (Periodic Motor Vehicle Inspections) because of a mandate from the Federal Government for funds.
They've been in attack and we now have only 14 states doing some form of inspection.
Many states who got out of PMVI looked at it as a tax break and that inspections were not doing anything for their citizen.
The aftermarket has done a poor job of educating the consumer on the value of safety inspection.
When state PMVI requirements go away your business will be affected.
A four-legged stool. Business/Industry, Government, Politics, Clients.
There has been more defense instead of office to fight the state on elimination of these programs. We need more offense.
Writing letters to your congressman and involving your customer to write to their congressman.
We need help from National Highway Safety Transportation Administration (NHSTA)
A discussion with NHSTA to include the aftermarket in recalls and education to the consumer.
Model year exemptions should not be considered because there are about 8 – 9 % of newer vehicles that Parsons see's that have safety issues.
Many programs have gone away because they are not defensible because the data is not there, yet NHTSA has the data.
Data should drive the debate, but we do not have good data.
The best way to improve and increase PMVI programs is when everyone is singing off the same sheet of music; Industry, Government, Customer.
Without mandatory program safety inspections from the state, necessary safety repairs will not get done.
ASA – Automotive Service Association Website HERE.
Facebook   |    Twitter    |    Linked In   |    Email
---
This episode is brought to you by Jasper Engines & Transmissions. When a car's engine or transmission fails, it's

not the end of the road. A remanufactured drivetrain product from Jasper Engines & Transmissions will give your car a new lease on life. JASPER has over 2000 Associates, three manufacturing facilities, two distribution centers and 45 branch offices across the country. They're all working to produce, transport and deliver the perfect product. That's what they do best… keep customers happy. Visit jasperengines.com