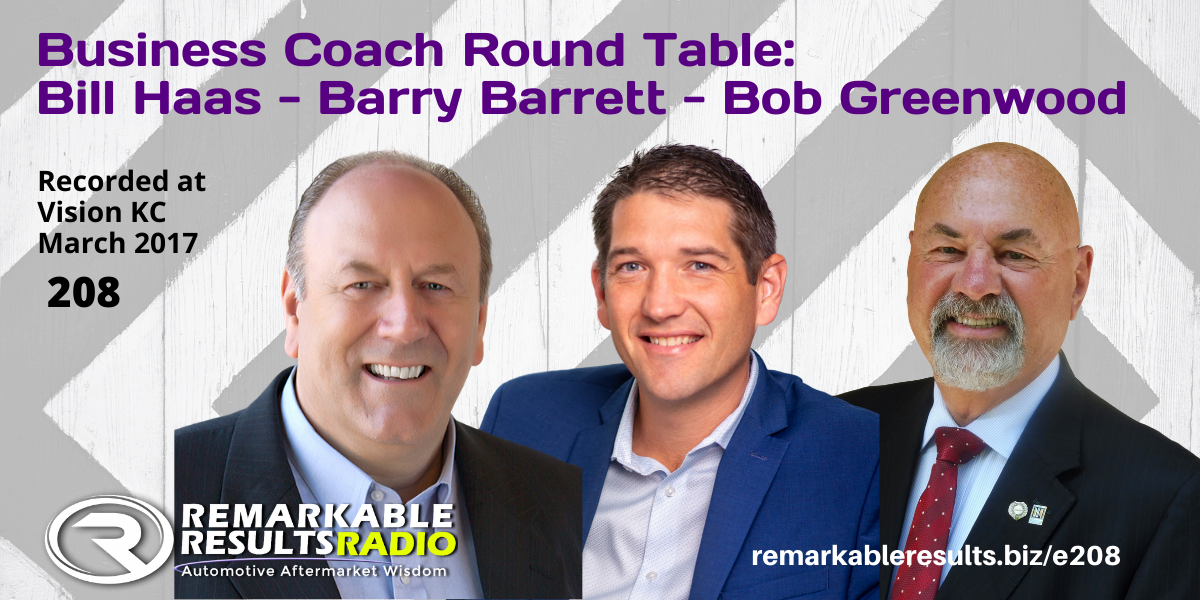 Three Aftermarket Business Coaches Affirm that Shop Owners Need to Become the CEO of Their Company
Join Bob Greenwood, Bill Haas and Barry Barrett as they bring a thoughtful and lively discussion on the need for business owners to make an important step and find the professionalism and become the CEO of their company.
They say it is not easy and requires training and support from their peers and even a business coach. Most importantly is the need for an accountability partner or mentor. Business is tough today and shop owner need an enormous amount of help to transfer from a trade mentality to a professional environment.
Business consultants are the cheapest employee in the business, they say and touch on family, wife, leadership, competitors, making errors, and getting out of the way of your people and let them do their job.
Listen and view episode notes