Search results for: Scott Pelava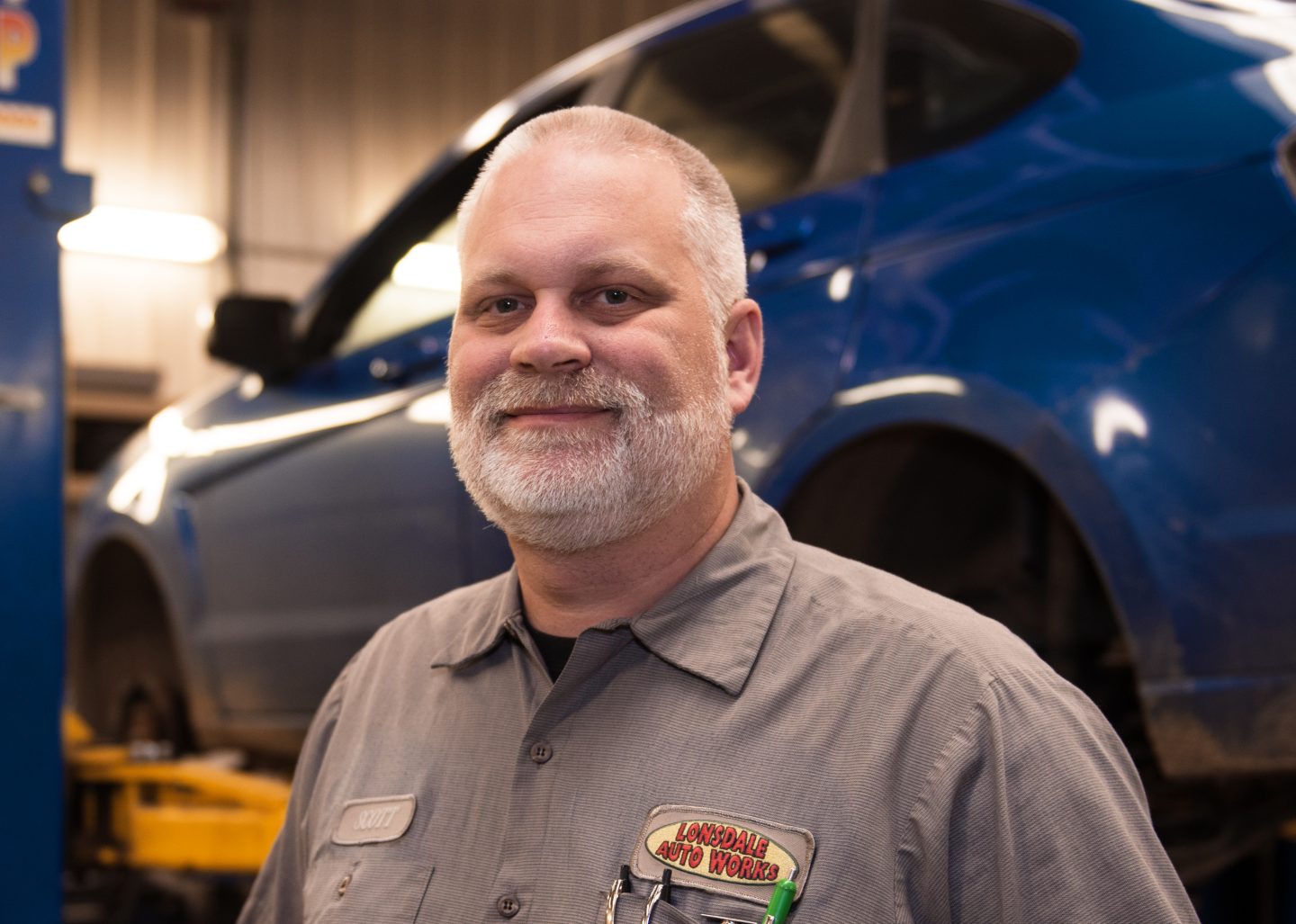 Stronger and Better Because of the Challenges He Faced
Scott Pelava a fellow shop owner from Lonsdale, MN has had an interesting road to success; sometimes rocky. Many shop owners can relate to tough times. Scott had the 'grass was greener syndrome' that happens to may shop owners and he faced some hard realities that running a business was different than being a tech.
Scott shares a very personal story of almost losing everything because of a plethora of circumstances he faced. Through his story, gain insights to help you prevent financial challenges that can overwhelm your life and business.
Pelava also wanted to share ideas and learn from his industry peers so he started a Facebook group called Automotive Shop Owners Group (ASOG). 
Listen and view episode notes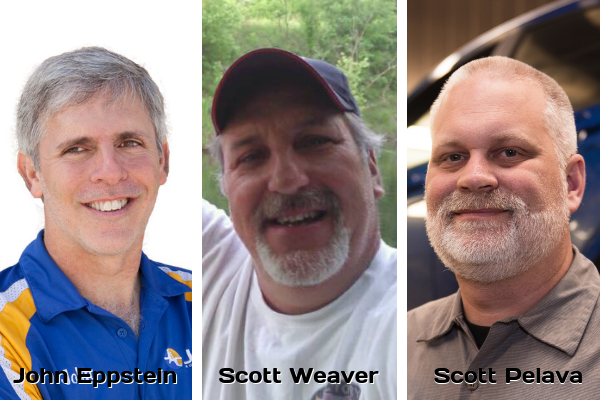 Shop Talk 8 – Second Shop Challenge – The Power of Blacktop – Industry Image
I'm so glad to welcome John Eppstein from John's Automotive Care in San Diego, CA, Scott Pelava from Lonsdale Auto Works in Lonsdale, MN, and former shop owner Scott 'Gonzo' Weaver, Scott has added trainer to his resume and continues to be a recognized writer in our industry, I'm sure you know of Gonzo's Tool Box.
John tells us about his recent new location and a few challenges he didn't anticipate, Scott Pelava has an idea to add a service to his shop that many would not agree with and Gonzo shares his wisdom of the ages. We also get into our industry image. A lot to chew on.
A bright and interesting moment is the talk about blacktop. Don't miss this.
Listen and view episode notes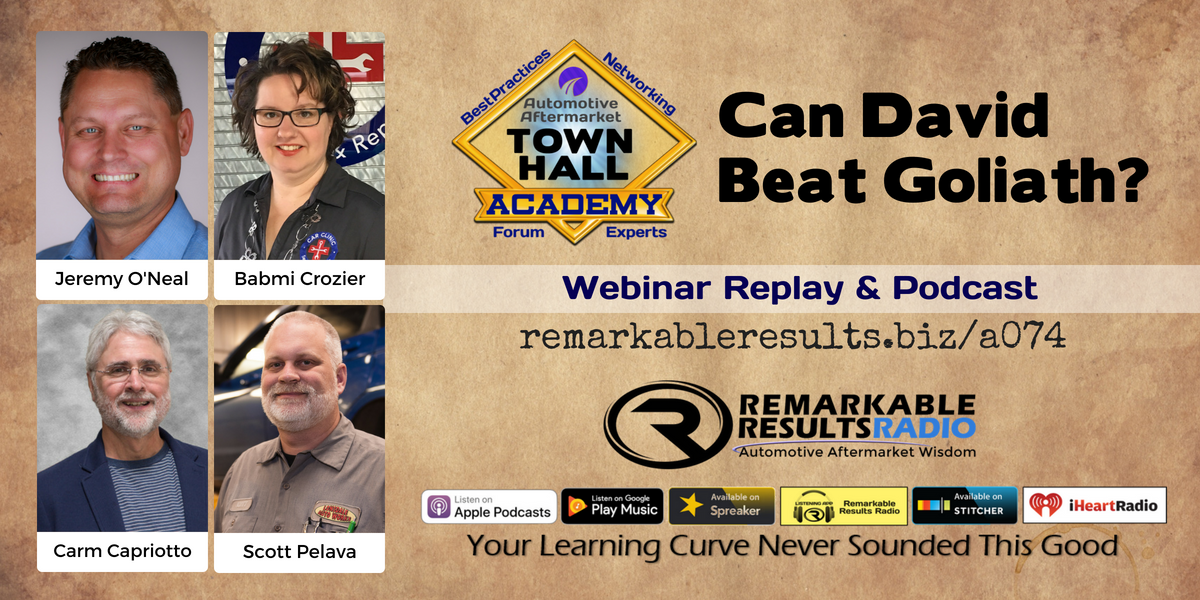 Can David Beat Goliath?
The Academy panel dives into the dichotomy of David and Goliath. David, quick nimble and did not perceive that he was an underdog. The panel considers that larger industry players can be Goliath-like … complacent, too structured, weighed down with rules and inflexible. It doesn't mean that it is bad, but they say small and nimble is better than big and sluggish. They are quick to point out that we can learn a lot from Goliath's as it pertains to systems and processes.
Ironically we did discuss that having a Goliath mentality may be good for a David. We talked about business models, being able to adapt to changes in the marketplace and consumers habits. A great example in the discussion was that Starbucks is a Goliath but they hire Davids. A very potent strategy for success. We also talk customer loyalty and what we can learn from the Goliaths of the aftermarket.
The Panel: Bambi Crozier, from Car Clinic in Lowel, AR, Jeremy O'Neal, Freedom Automotive, Freedom Automotive in Hesperia, CA and President and Lead Sales Trainer at AdvisorFix and Scott Pelava, Lonsdale Auto Works in Lonsdale, MN
Listen and view episode notes