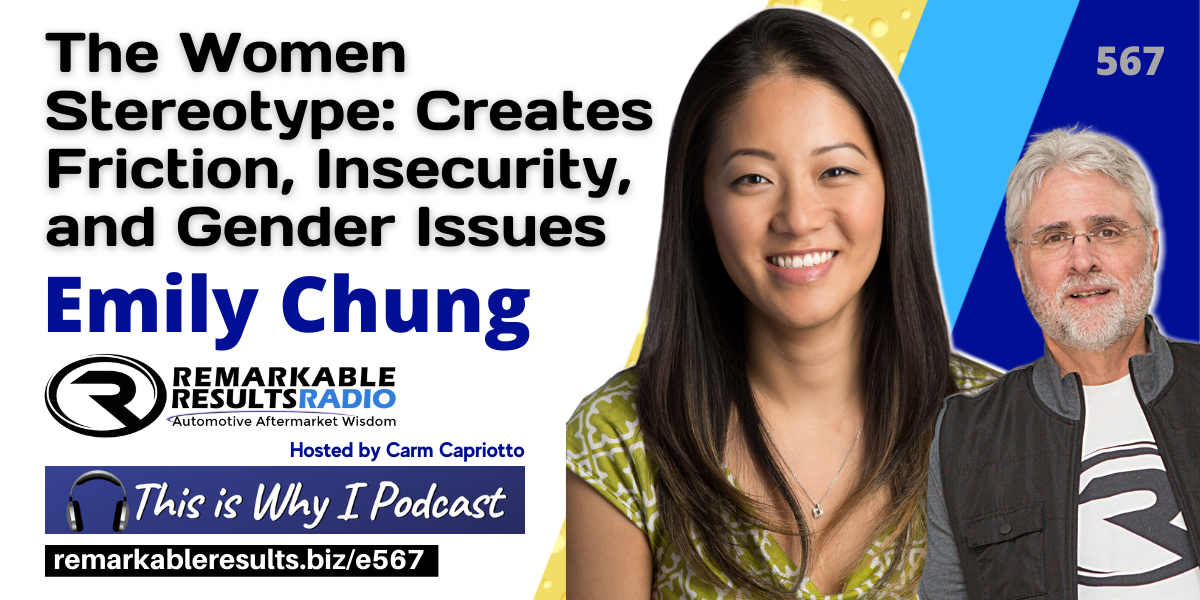 The Women Stereotype: Creates Friction, Insecurity, and Gender Issues [RR 567]
My guest today is Emily Chung. She owns and operates AutoNiche, a family-friendly auto repair shop in Markham, Ontario, Canada. She is a licensed Automotive Service Technician, and Automotive Writer for various publications. She also teaches in the Automotive Business School of Canada at Georgian College.
We are going to talk about gender stereotyping. I want you to listen to this episode in its entirety and let me know what you took away. I believe it will help you understand some of the reasons we do what we do as it relates to hiring and leading our team.
When it comes to gender biases, Emily makes very strong points. No doubt you can put yourself in many of the situations Emily speaks about. So we get this on the table here in episode 567 and I welcome Emily back to keep the dialogue going. Please recall another episode recently where we had a female shop owner, technician and service adviser discuss the Female Impact in the aftermarket. It is episode RR 549
Find the key talking points, Emily Chung's bio and links to her previous episodes at remarkableresults.biz/e567
Listen and view episode notes