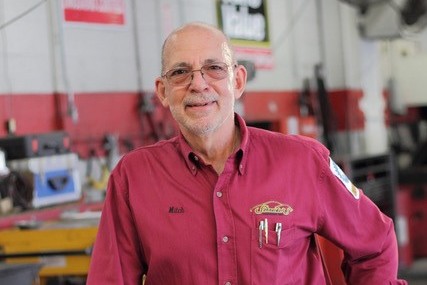 Mitch Schneider – Legacy Industry Influencer.
You know Mitch Schneider. He is truly a legacy icon of our industry. He has dedicated his life to run a great shop for decades and at the same time write and speak to help our industry grow. There isn't an issue that he hasn't tackled where his reader could take his wisdom and improve themselves and their business.
One thing I wanted to know is how did it all start. If you are a Mitch Schneider fan or follower you may not know this story. You'll hear how Mitch found his stride and passion for helping the industry by writing and speaking on industry challenges and solutions.
Coming up is a very transparent and personal discussion with Mitch in a way that you may have never heard before. He is also sharing with you his biggest challenge of his life and his extreme confidence in his total recovery. It is in nature to win.
Listen and view episode notes