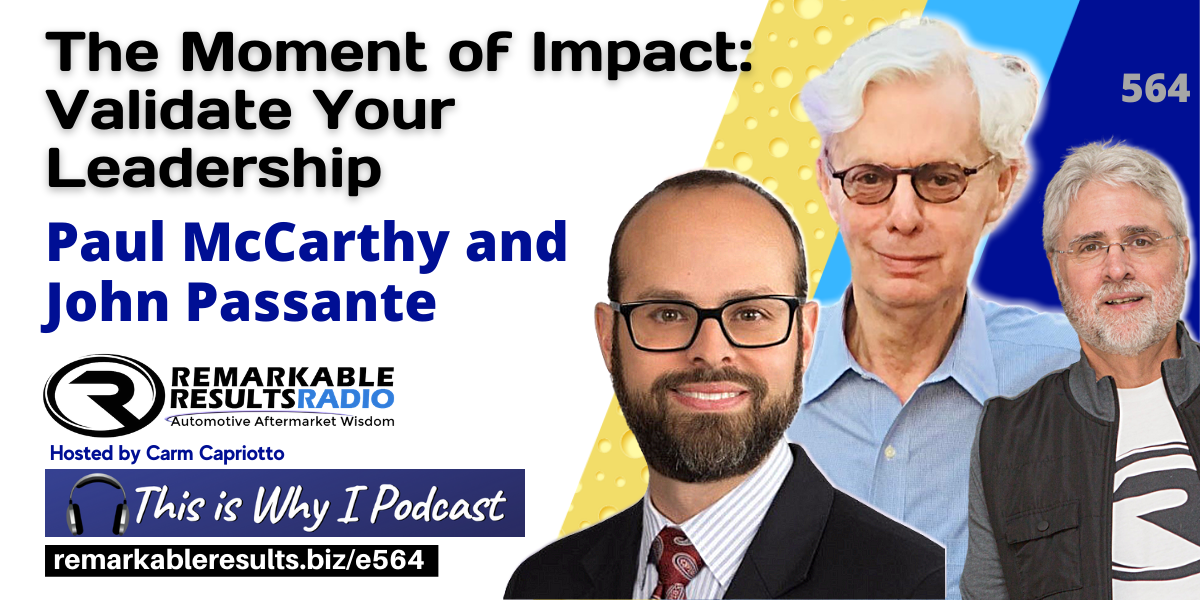 RR 564: The Moment of Impact – Validate Your Leadership
I am with John Passante and Paul McCarthy as we discover ways to learn and understand the intricacies of leadership and being a shop owner. A big point John makes is validation and how it connects to leadership. We will learn the concept behind how to be understood properly when communicating with your employees and how to give the right prop ups to deserving employees!
Dr. John Passante is a legacy automotive aftermarket Human Resource professional and the President and CEO of The Organizational Development Group and Paul T. McCarthy is the President of Automotive Aftermarket Suppliers Association. AASA is the voice for the automotive aftermarket supplier industry.
Find the talking points, bios and key talking points of John Passante and Paul McCarthy at remakableresults.biz/e564
Listen and view episode notes