Electrificaton of our Industry – Service Impact and Trends [THA 232]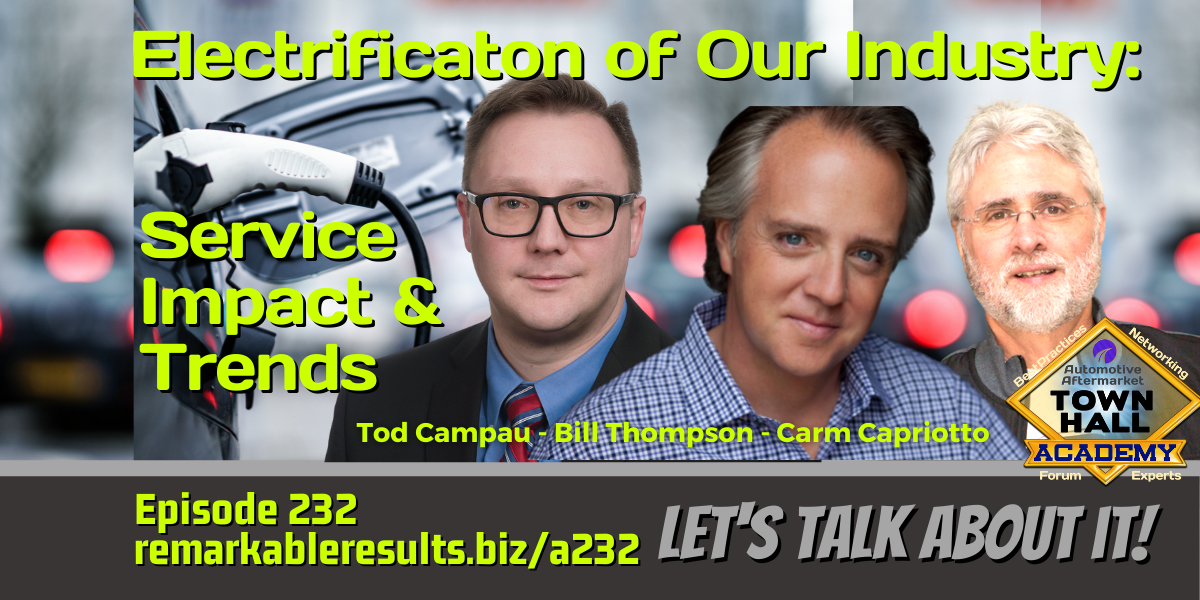 Todd Campau is Automotive Aftermarket Practice Lead at IHS Markit. He has nearly twenty years of experience in the Aftermarket Industry. In his role at IHS Markit he is responsible for the development of insights and new product concepts for the Aftermarket. Prior to IHS Markit he spent three years as a Catalog Manager at Gates Corporation and over seven years in Data Management at MAHLE Clevite Inc..
Mr. Campau served for 6 years on the Auto Care Technology Standards Committee, serving as ACES Subcommittee Chairman and on the Standards Oversight Committee for many of those years. He has been involved for several years in shaping both the Aftermarket Catalog Enhanced Standard (ACES) and the Product Information Exchange Standard (PIES). Recently he has taken a position on the Market Intelligence Committee and is involved in the development of Auto Care's Unilink product. he received his AAP (Automotive Aftermarket Professional) Designation in 2012, his ACP (Aftermarket Catalog Professional) Designation in 2013, and his MAAP (Master Automotive Aftermarket Professional) in 2014. He was recognized with the Auto Care Impact Award Impact Award in 2013. He holds Master of Science degree in Sports Management and a Bachelor of Science degree in Computer Science, both from Eastern Michigan University.
Bill Thompson is the President of IMR Inc. Founded in 1975, IMR conducts syndicated and proprietary market research studies that focus on the automotive industry including the automotive aftermarket, heavy-duty, and fleet segments. Since Bill joined IMR in 2003, the company has expanded its research portfolio and service offerings to provide a wide range of strategic and tactical solutions that provide insight into your most pressing questions. With a focus on industry trends, consumer and repair shop purchasing behavior, channel trends, and many other important metrics, IMR's research provides insight into your market that can bring you closer to your customers, distribution channels, and market opportunities. Listen to Bill's previous episodes HERE.
Key Talking Points
Age of vehicle fleets- average 12 years

Electric vehicle registration- a big jump from 2017 to 2018 with stair-step increases. 2020 is 255K

The volume of EV in operations will hit 1 million in 2021

Service opportunities- 50-60% dealership share

82% of EV owners are the original owners vs 54% of gas vehicles 

70% of EV first time buyers have income over $100k

Charging challenges- stations in the garage or outside if don't have a garage   

EV challenges- are the right vehicles being built? 75% of new vehicles are light truck body styles. Truck registrations growing rapidly 

67% of independent repair shops indicate a portion of their business is from servicing electric vehicles.  

85% of independent shops are 7 bays or less- small shops aren't  seeing many EV's

Shops located in the West (11.2%) have nearly double the percentage of business from HEVs than shops located in the Midwest (6.2%).

Of the shops that service EVs and HEVs, 69.9% do not market or advertise that their shop is capable of servicing EVs and HEVs. 

Amongst all independent repair shops, 27.5% have invested in tools/equipment to service EVs/HEVs and 30.5% have invested in training for their technicians on EV and HEV service/repair.

40.0% of shops believe the increasing number of EVs and HEVs on the road will impact their business over the next two years; 38.7% do not; while 21.4% don't know.

Of the 38.7% that do not believe the increasing number of EVs and HEVs on the road will impact their business in the next two years, 55.1% believe it'll take 10 years or longer to see an impact; 13.4% believe it will never impact their business.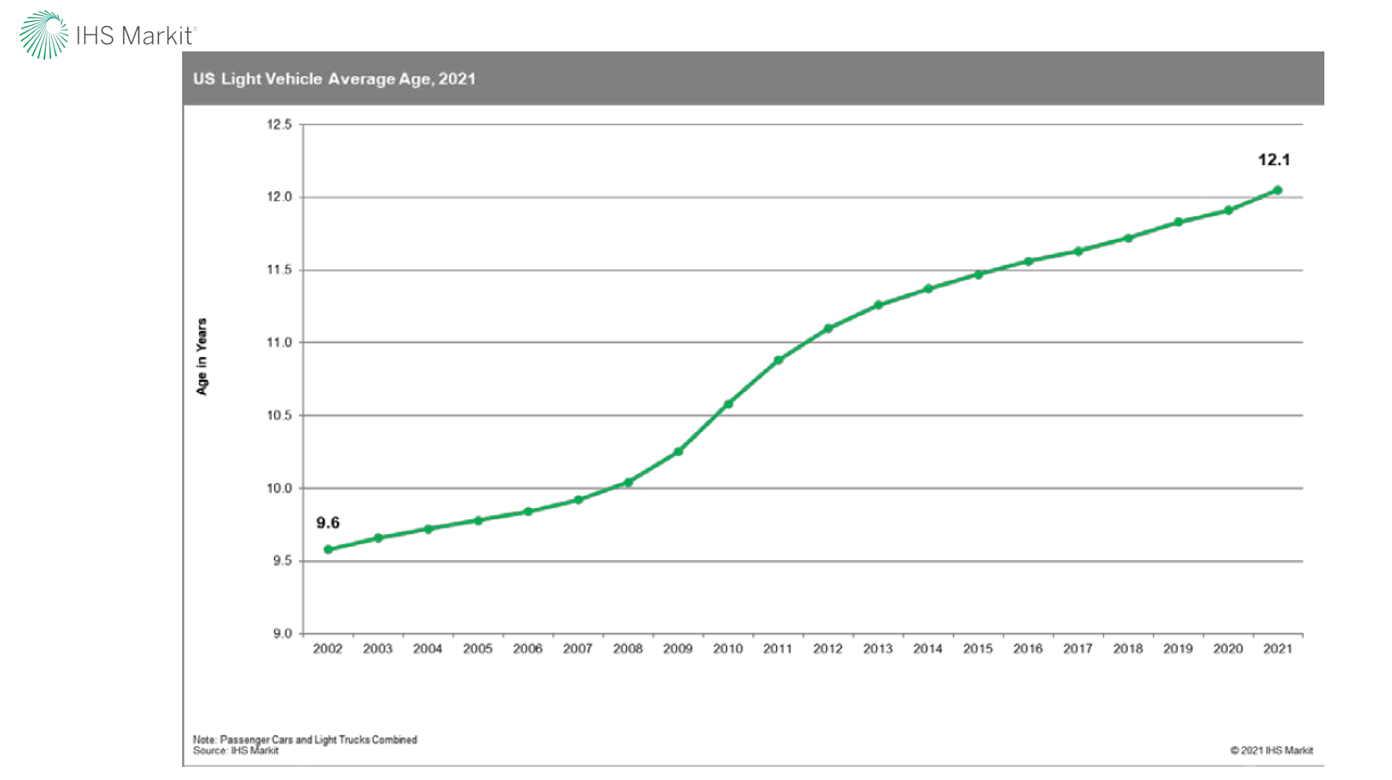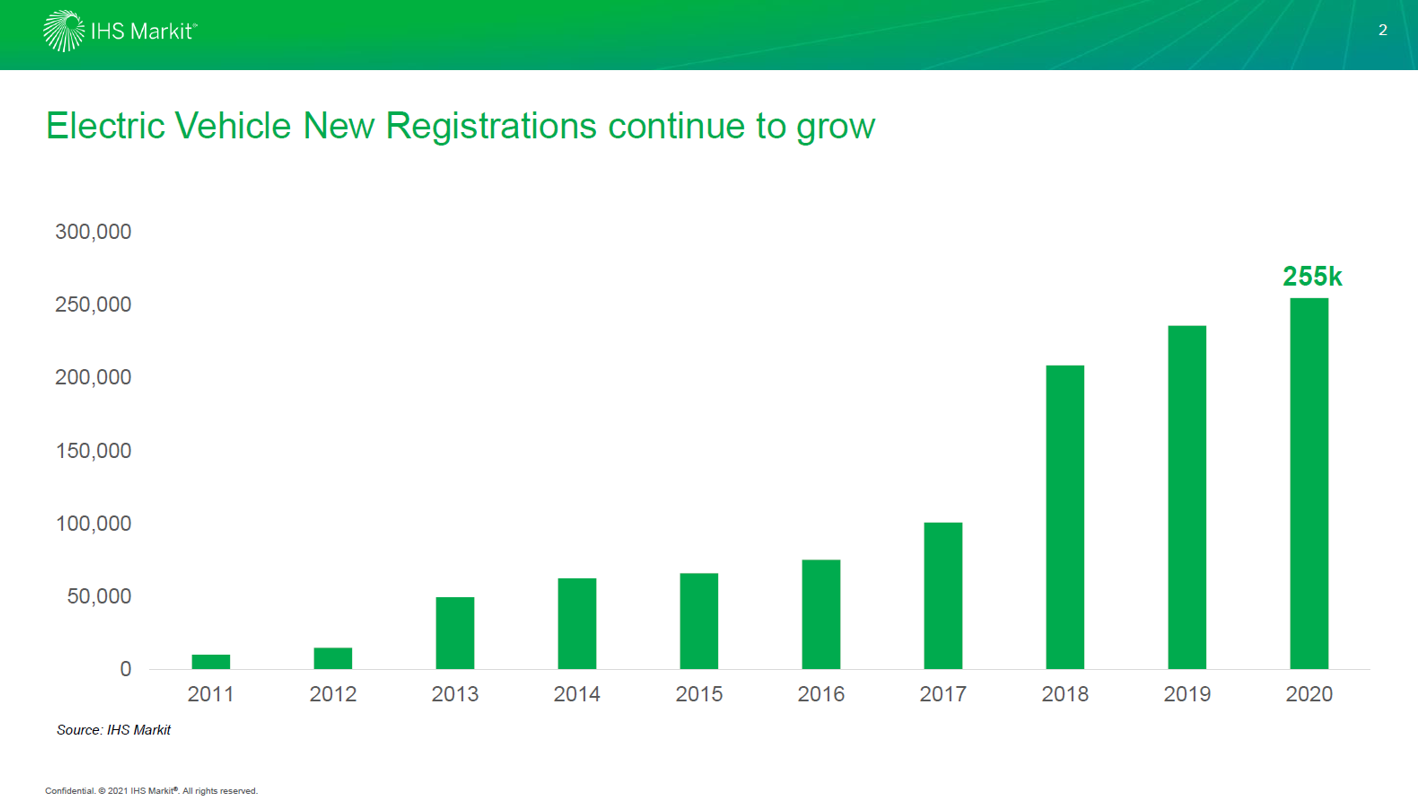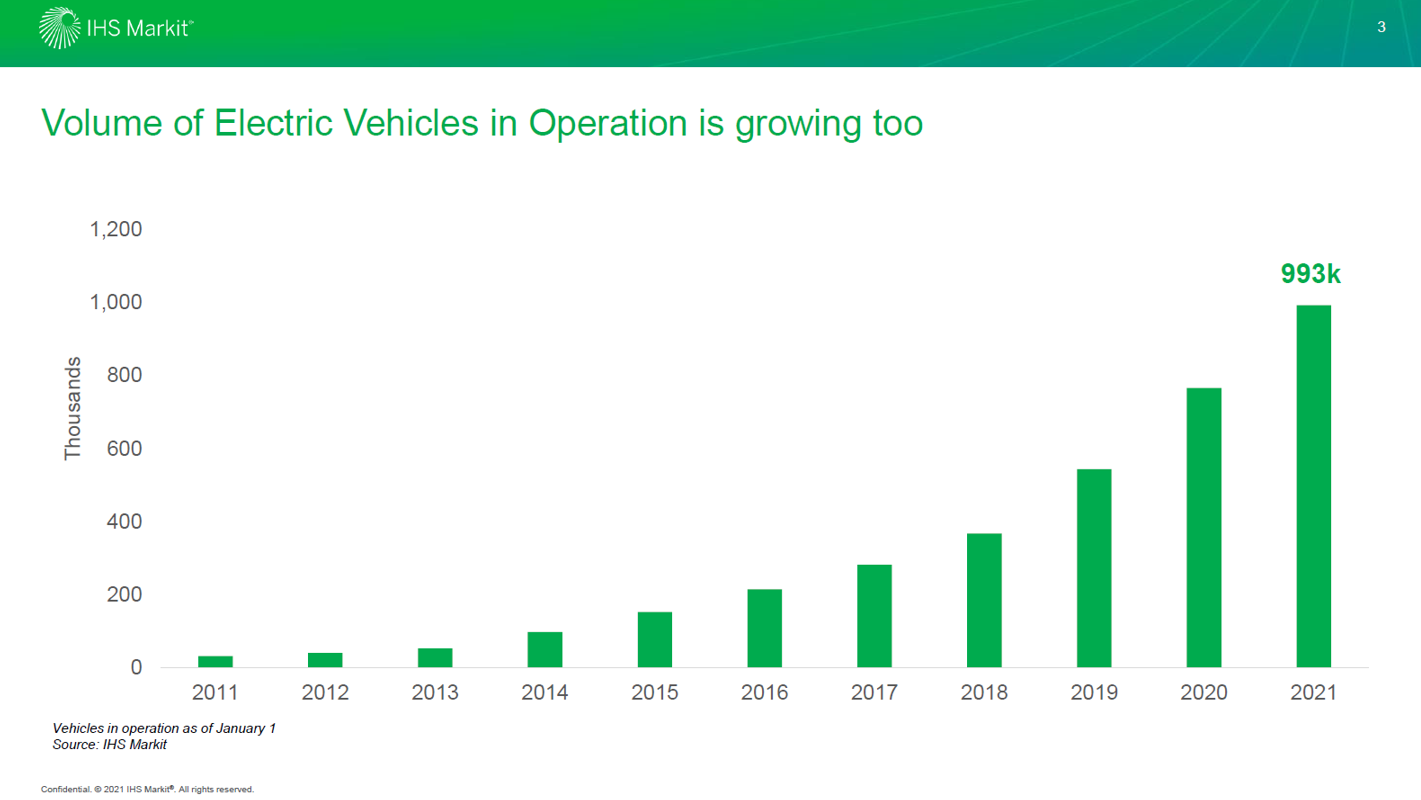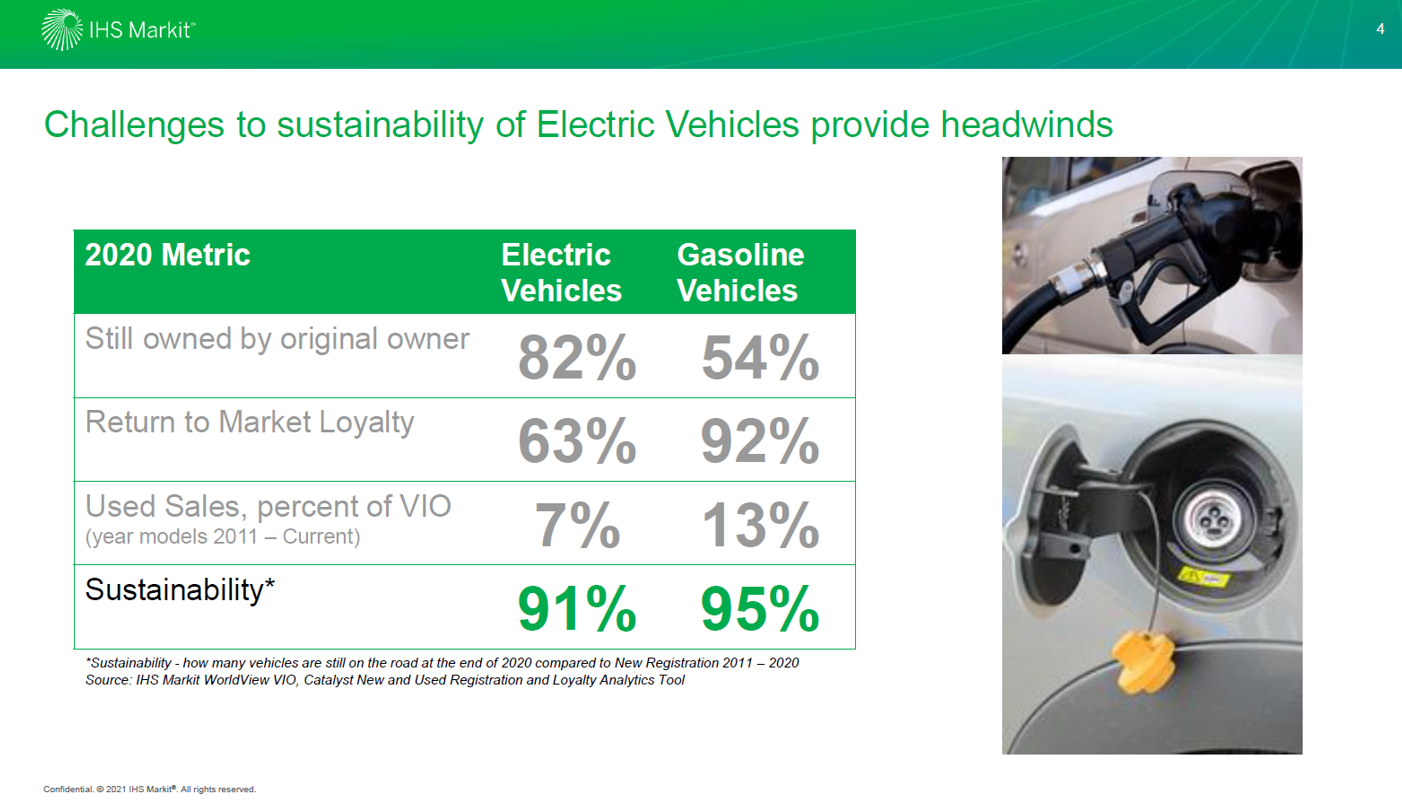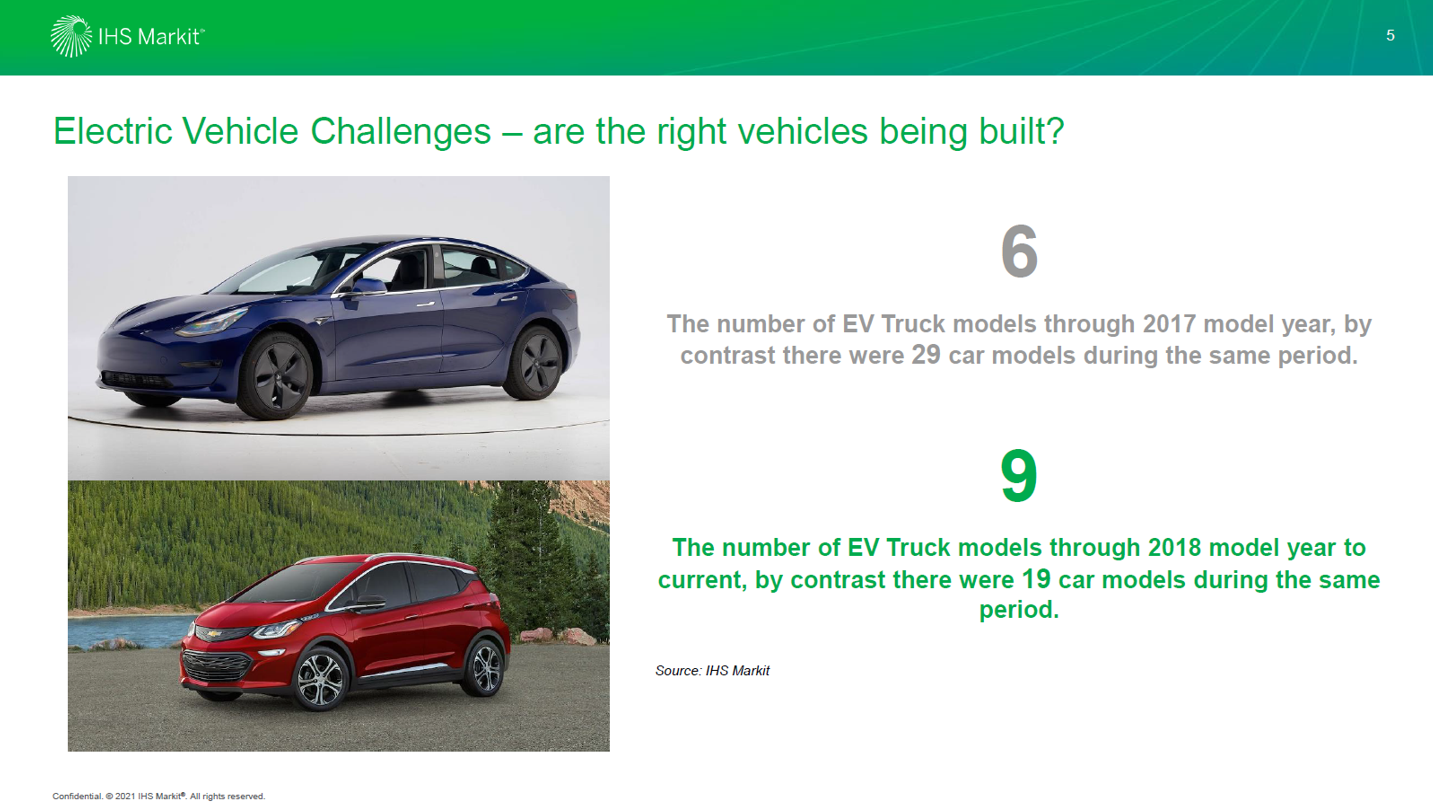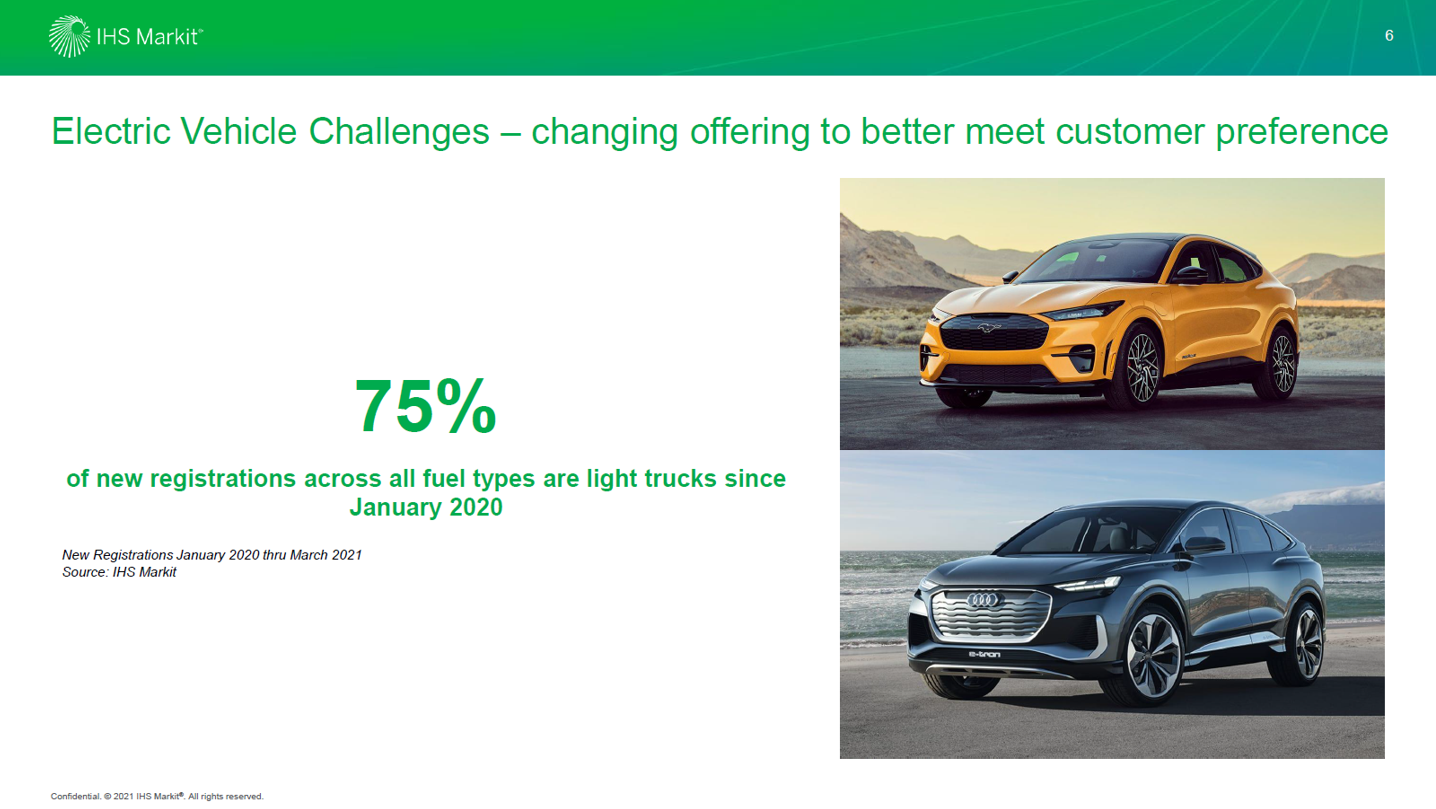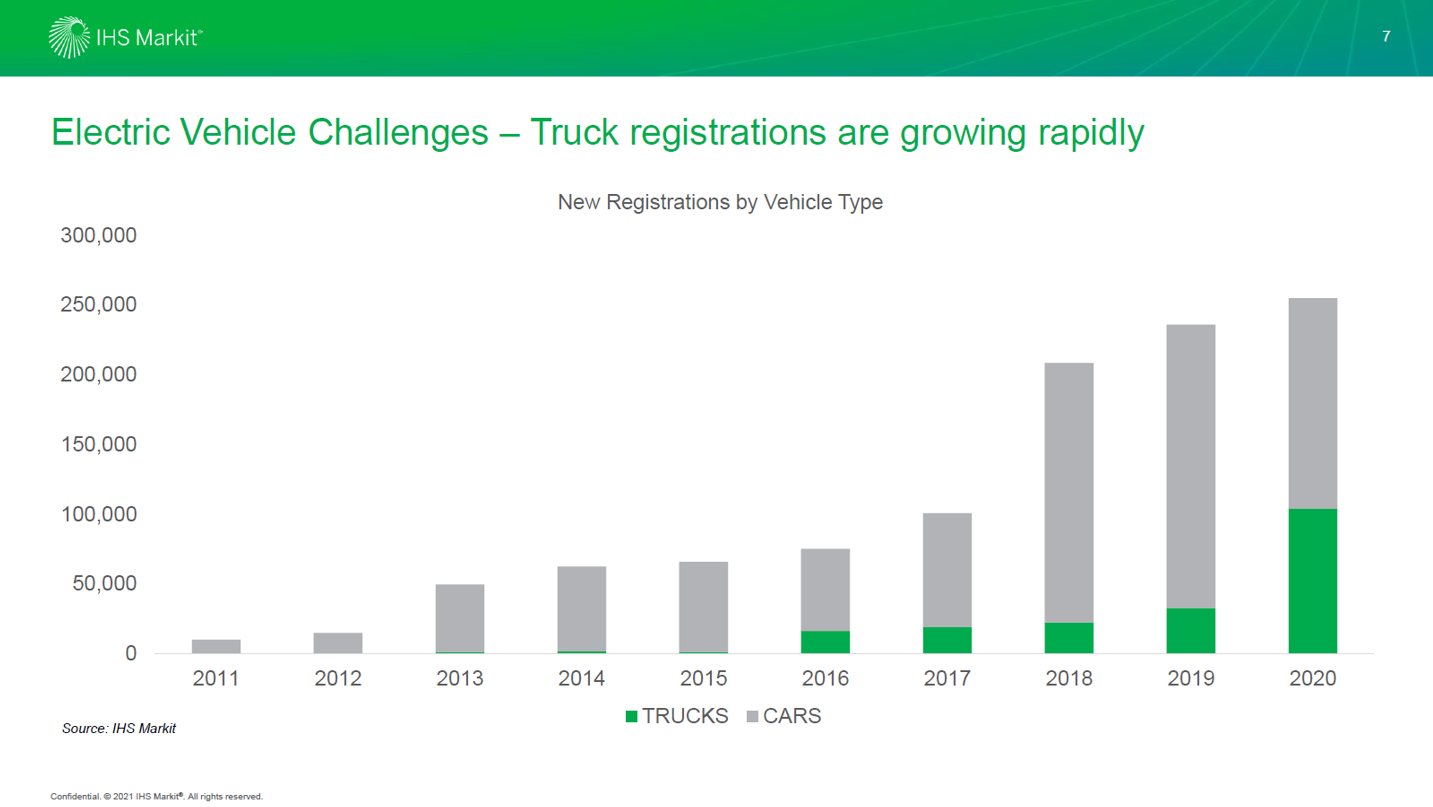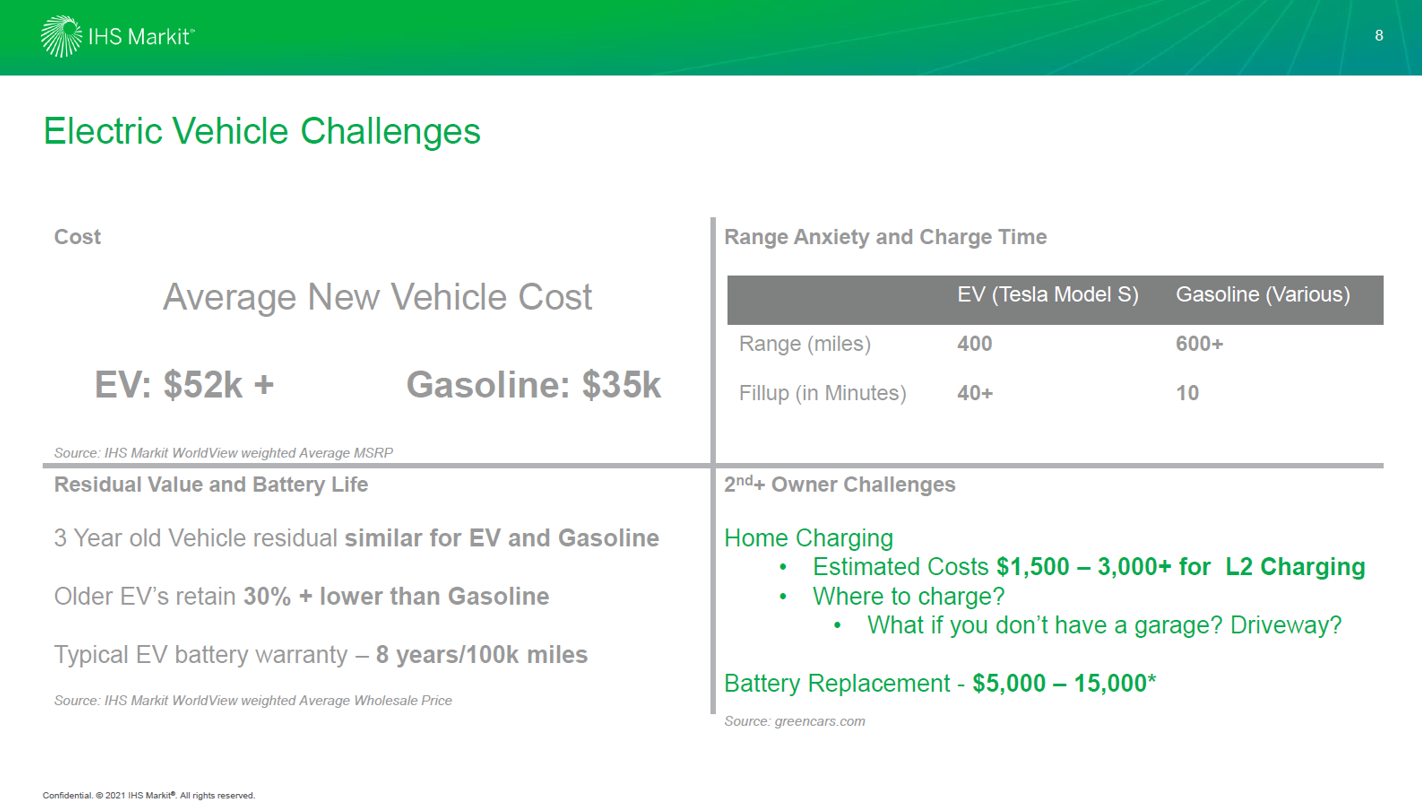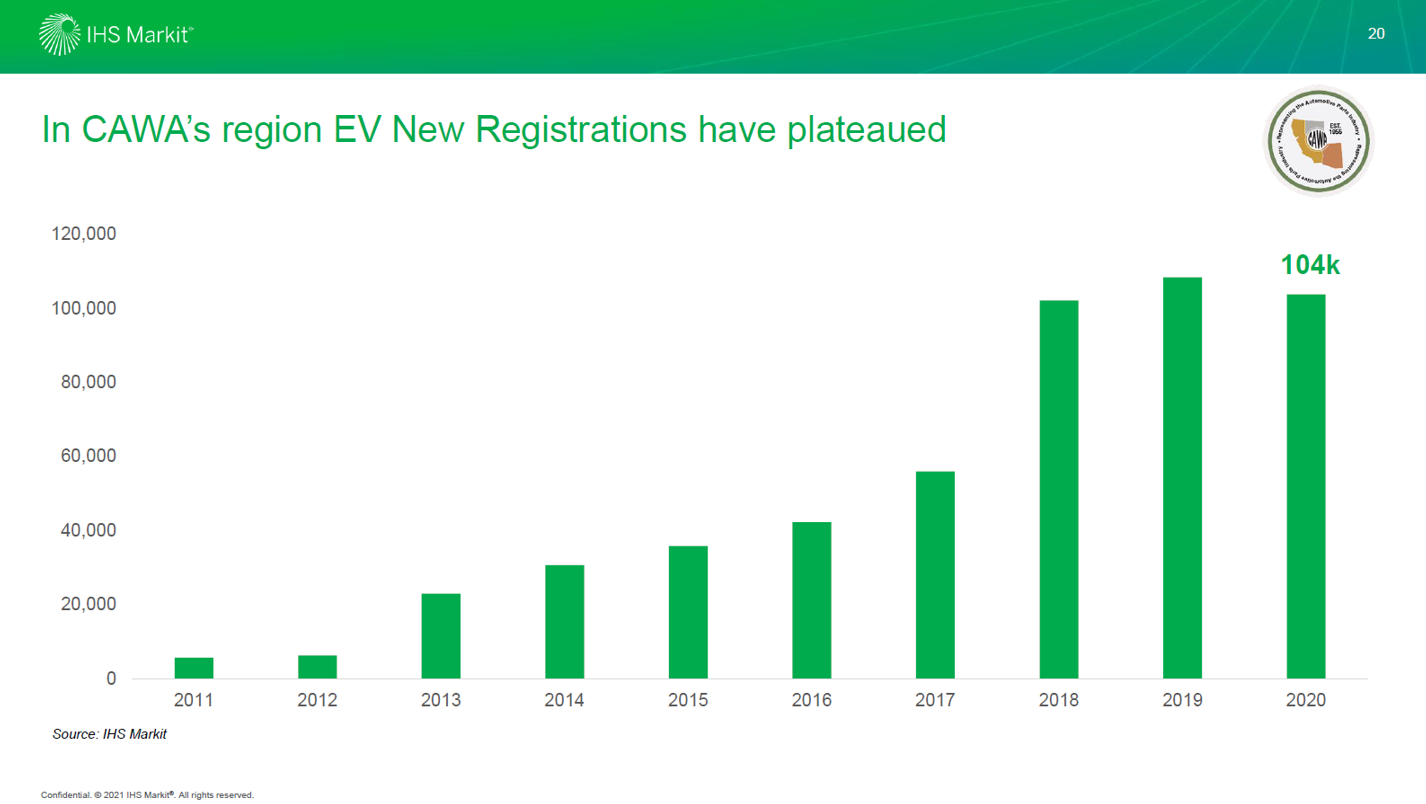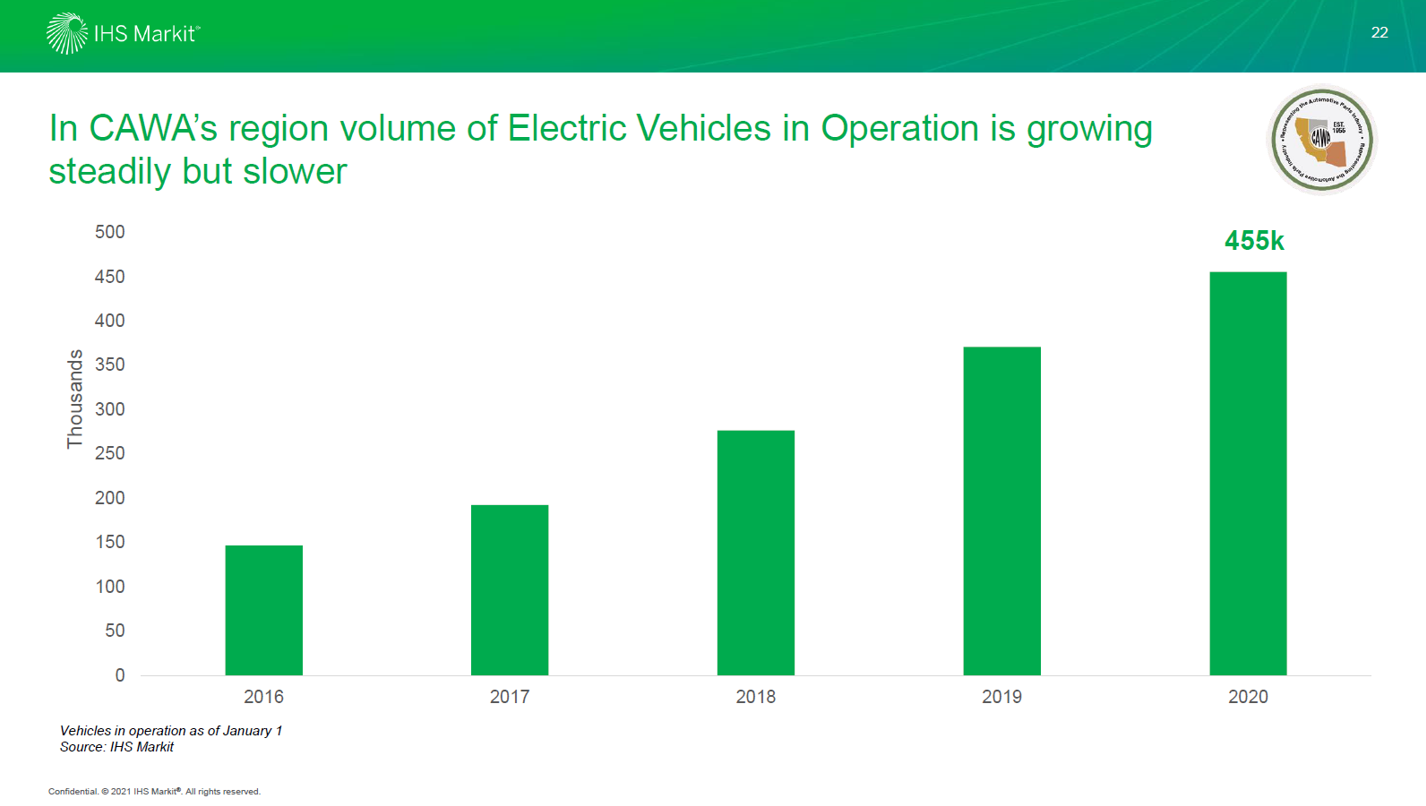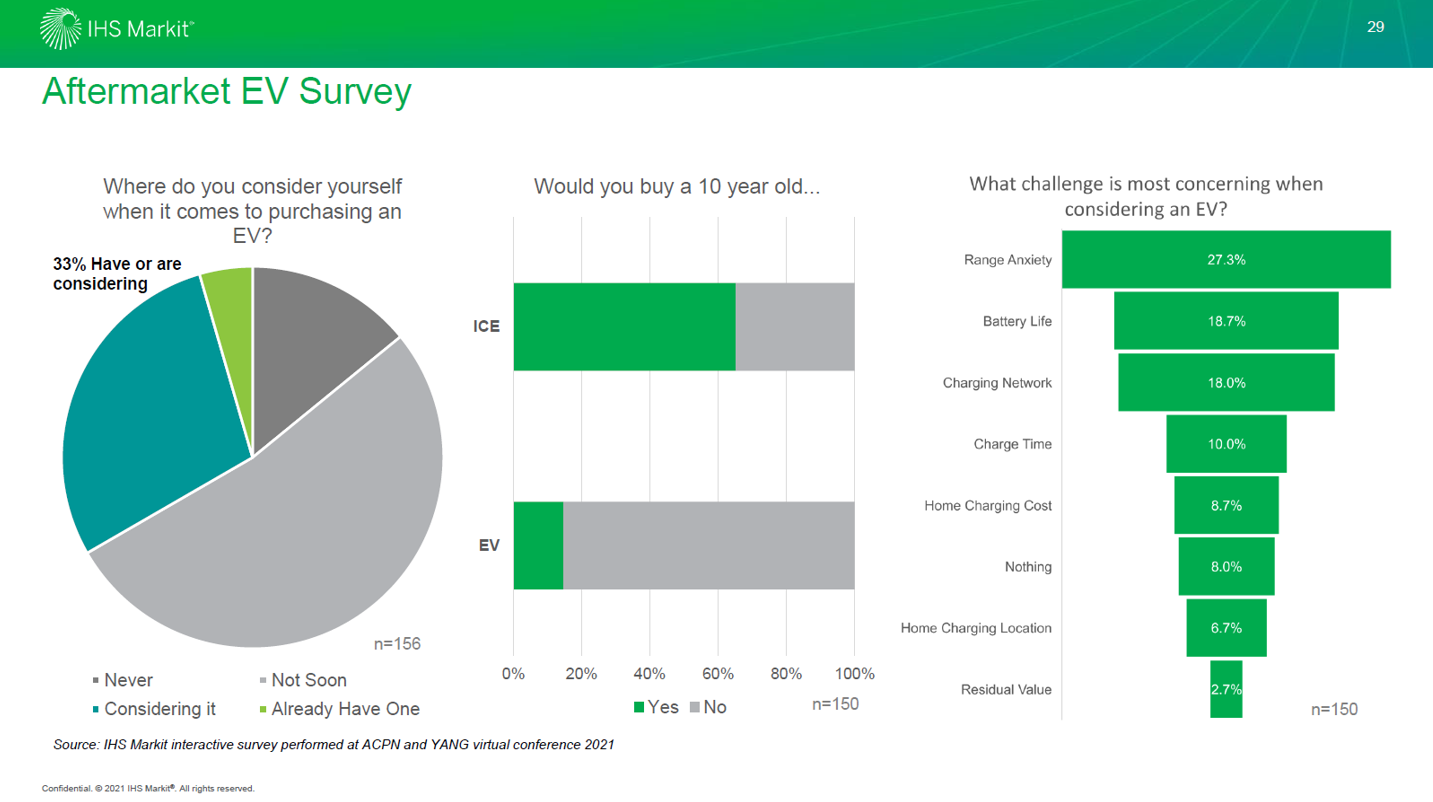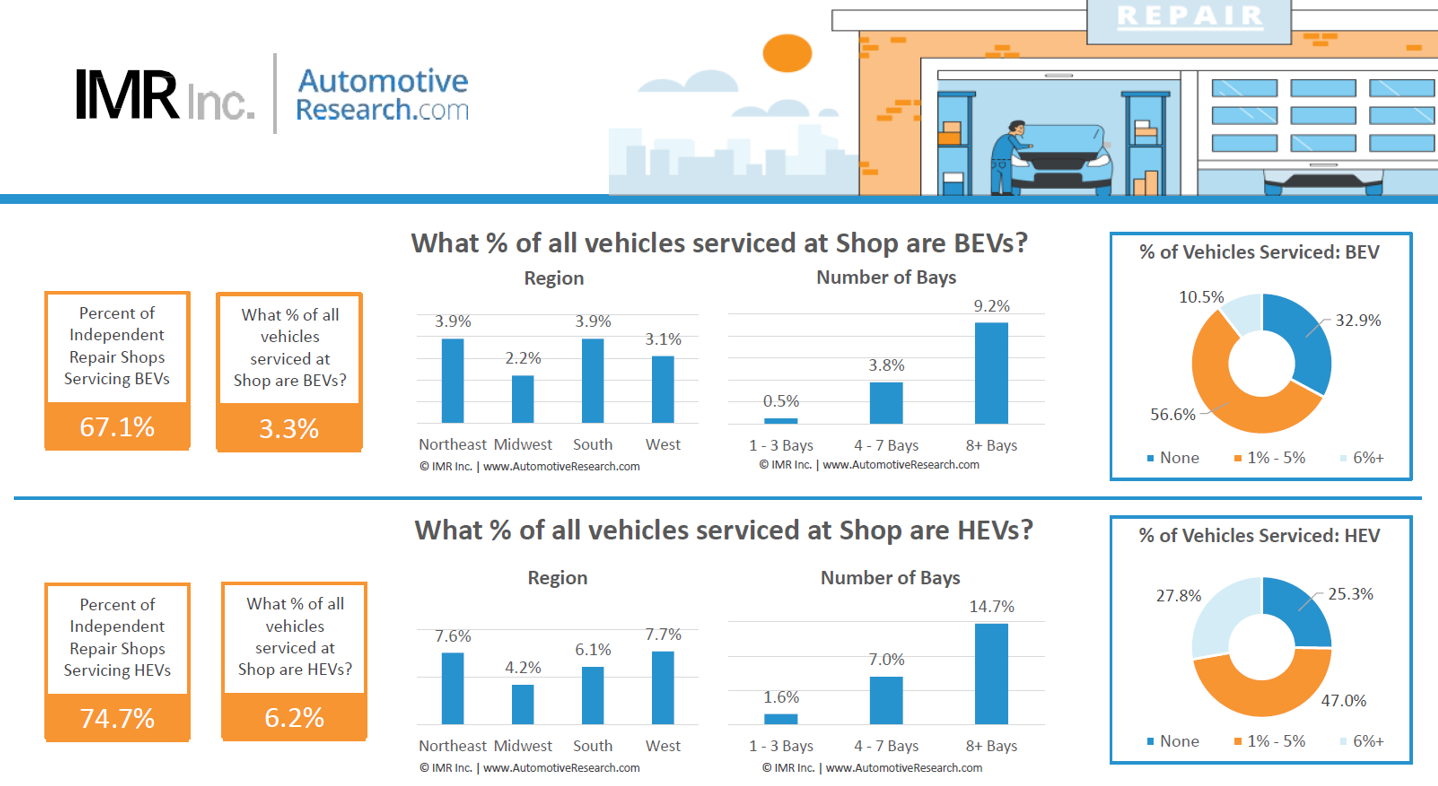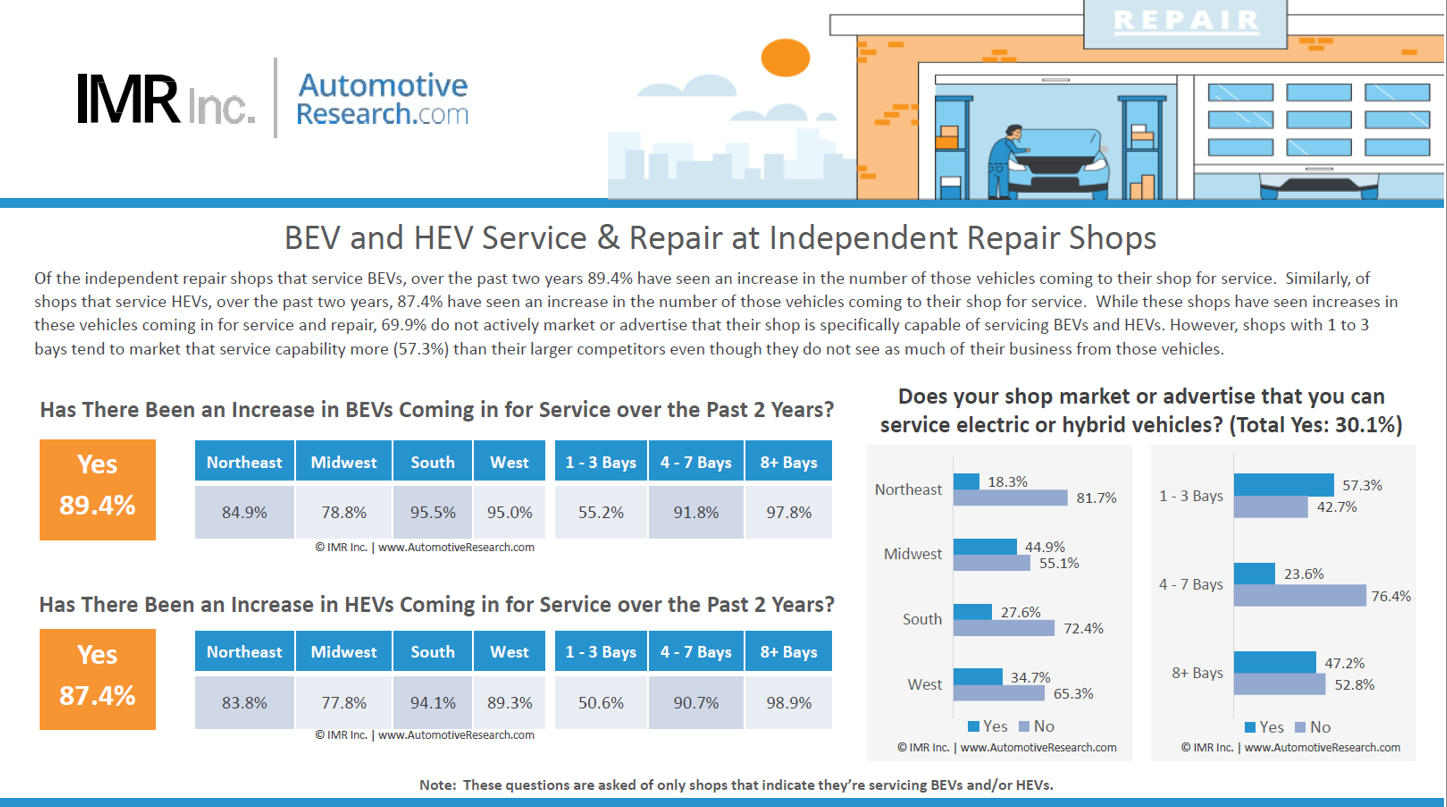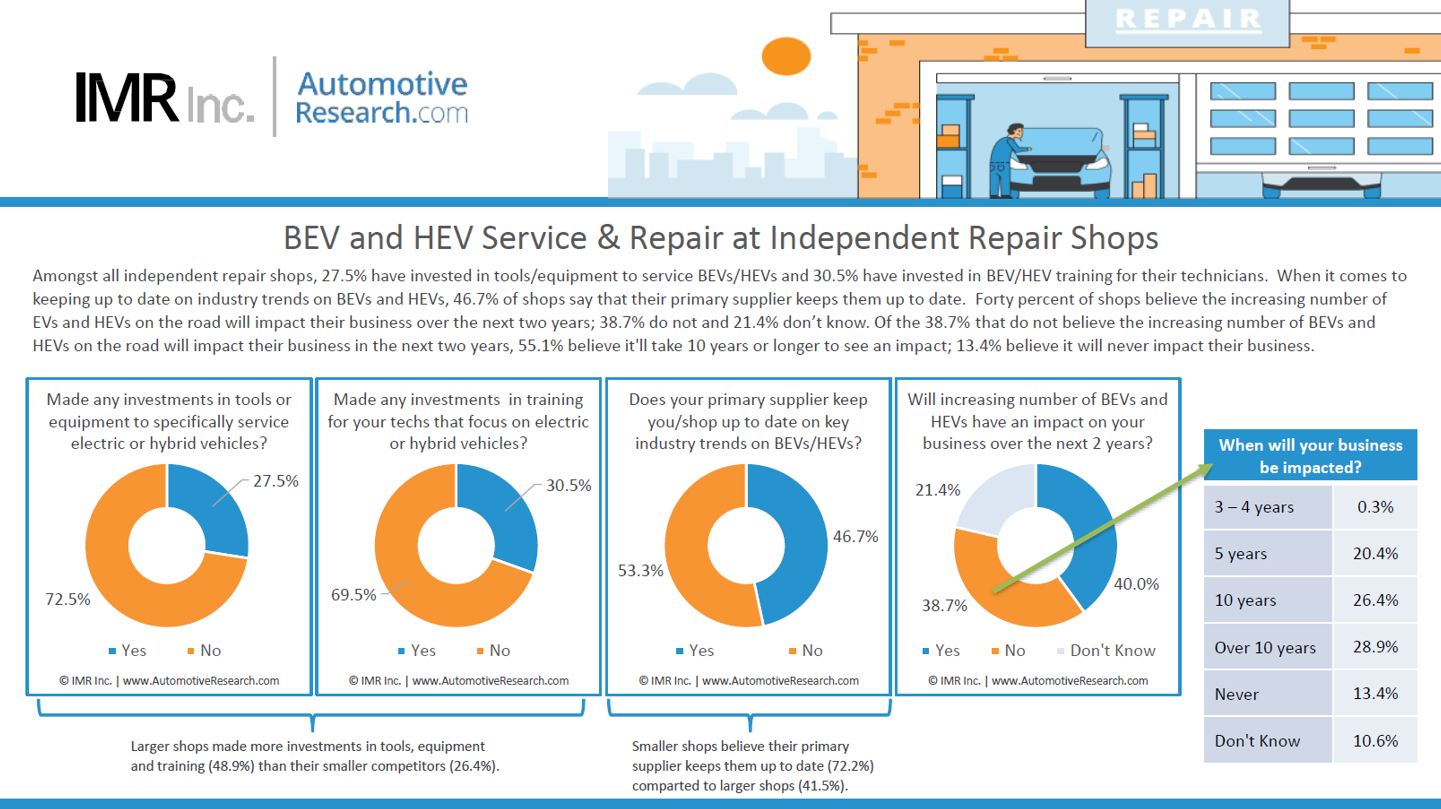 A special thanks to Todd Campau and Bill Thompson for their contribution to the aftermarket.
Facebook   Twitter  LinkedIn   Instagram  Youtube   Email  
Join the Ecosystem – Subscribe to the INSIDER NEWSLETTER HERE.

This episode is brought to you by Shop-Ware Shop Management. It's time to run your business at its fullest potential with the industry's leading technology. Shop-Ware Shop Management will increase your efficiency with lightning-fast workflows, help your staff capture more sales every day, and create very happy customers who promote your business. Shops running Shop-Ware have More Time and generate More Profit—join them! Schedule a free live demonstration and find out how 30 minutes can transform your shop at getshopware.com

This episode is brought to you by Shop Marketing Pros. Your guides are Kim and Brian Walker with a rich history as shop owners and industry veterans. When someone searches for a shop, who are they finding? Your competitors? It should be you! The good people over at Shop Marketing Pros know how to drive website traffic and make Google work for you! www.shopmarketingpros.com