Advice For New Shop Owners [THA 311]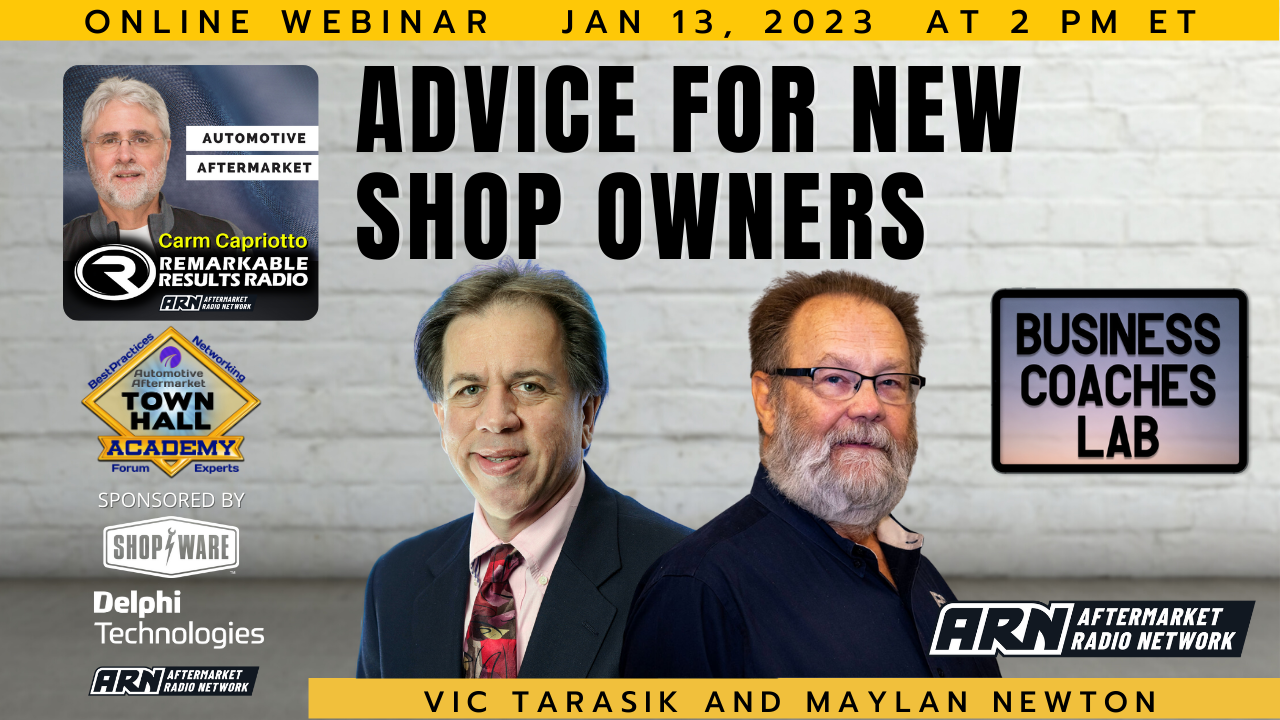 If you're thinking about transitioning from employee to shop owner, this episode is for you. Instead of guessing your way through the transition, let the Aftermarket Radio Network be your free library of industry peers across the country help you get started the right way.
Watch Episode HERE
Maylan Newton, ESI- Educational Seminars Institute, is a business coach, trainer and industry speaker. Maylan's previous Episodes HERE
Vic Tarasik, CEO of Shop Owner Coach. Vic's previous episodes HERE.
Show Notes:
A good technician only makes a good business owner with proper training, guidance, and accountability.

You need these 5 professionals- business coach, accountant, financial planner, insurance advisor, attorney

Build the business that survives you and provides a legacy to your family the business is not about you is about all the people that depend on the business for their survival, family employees vendors

Most importantly, do not treat your business as a hobby you not fixing cars running a business

The business owner is the leader, not to fix cars/writing service

"People are so afraid of success, that when they reach success they self-destruct."

Not paying yourself opens the door to resenting the business. 

What is YOUR cost of doing business?

Don't let the high level of confidence in fixing cars create a false sense of security in solving all things in business.

Ask questions of the right individuals- someone with experience who've successfully overcome what you have in front of you

"Implementation of knowledge is power."

Focus on the fundamentals from the beginning 

"Begin with the end in mind" (Covey)- Now that your journey has begun, what is your endgame? 

"Life begins and ends at the edge of your comfort zone"

Pay your taxes- s

et up a system where deductions from
Connect with the Podcast
Check out today's partners:

Shop-Ware: More Time. More Profit. Shop-Ware Shop Management getshopware.com

Delphi Technologies: Keeping current on the latest vehicle systems and how to repair them is a must for today's technicians. DelphiAftermarket.com