Embracing Change: Navigating the Electrification Revolution [AW 165]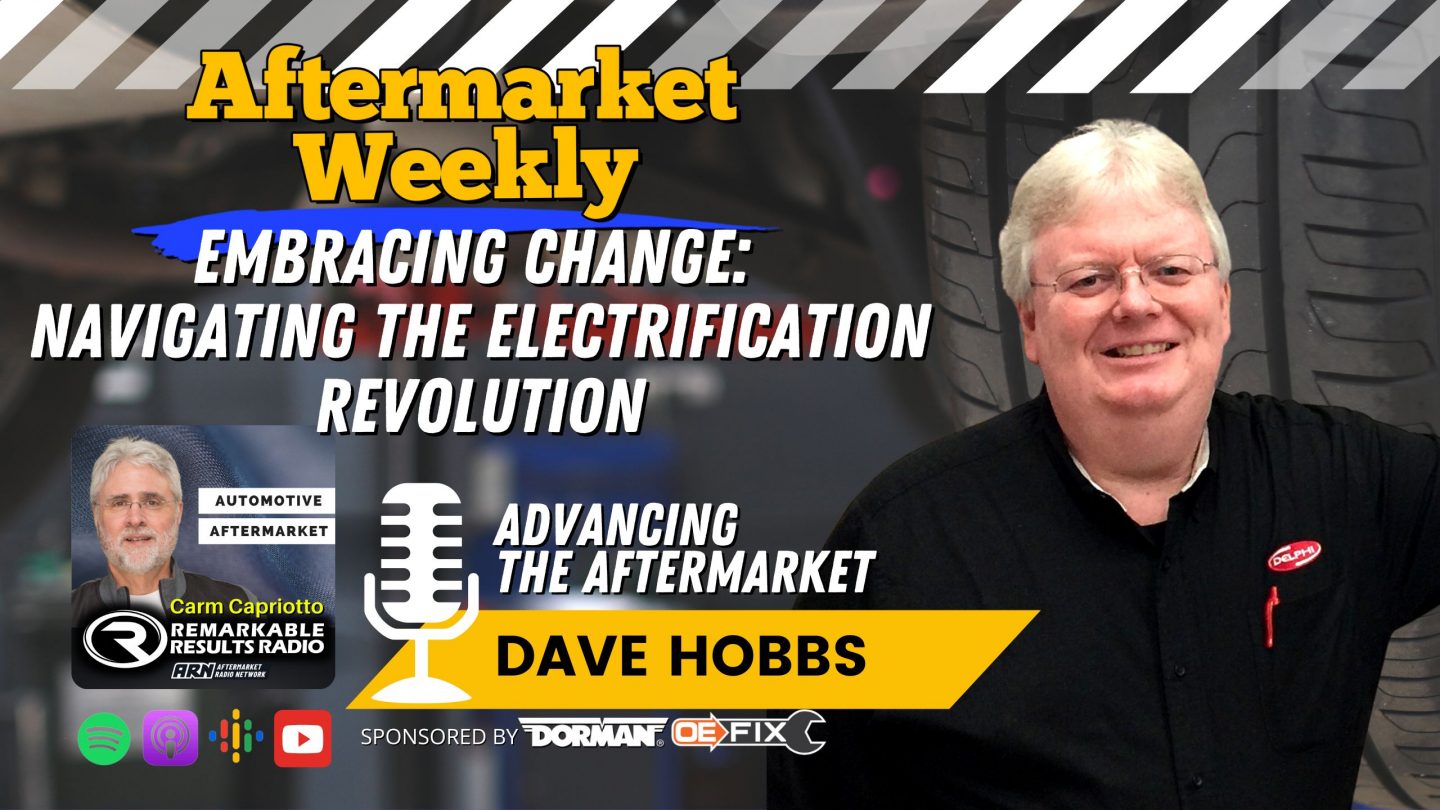 Dave Hobbs discusses the challenges and changes brought about by electrification in the automotive industry. Dave shares his experience with hub bearing failures, the importance of proper charging cables for electric vehicles and the maintenance requirements of EVs. He also discusses the recently launched ASE Safety Certification and the importance of safety in the industry. It's an exciting time, and by embracing change and staying curious, technicians can ensure their success in this evolving landscape.
Dave Hobbs, Senior Technical Trainer and Curriculum Developer for Delphi Technologies. Dave's previous episodes HERE.
Prepping for Electrified Vehicles (00:04:17) Discussion on the changes and challenges technicians face when working on electrified vehicles.
New Method of Disconnecting High Voltage Systems (00:05:21) Exploring the shift in disconnecting high voltage systems in newer vehicles.
Constantly Tweaking Presentations and Flexibility in Teaching (00:11:26) Dave discusses his approach to teaching, constantly tweaking presentations, and being flexible to meet customer expectations.
Changes in Electrification and Importance of Reading Technical Service (00:13:53) Dave talks about the changes in electrification in vehicles, the importance of reading technical service, and
Using a tester to check the compatibility of charge cables with power sources (00:19:22)
Challenges and details of electrification in the automotive industry, including the use of extension cords and maintenance requirements (00:21:17)
ASE Safety Certification (00:27:11)
Importance of Safety Certification (00:30:53) Importance of requiring safety certification for technicians working on electric vehicles to prevent accidents and injuries.
Hidden Challenges of Electrification in Automotive Industry (00:35:56) Discussion on the difficulties technicians face in identifying and working with hidden electric components in newer cars.
Variety of Electric Motors in Vehicles (00:37:10) Exploration of the different types and locations of electric motors in vehicles, such as belt-driven alternator starters and motors inside the transmission.
Charging Systems in Hybrid and Electric Vehicles (00:38:04) Explanation of the various components involved in charging the battery pack and the 12-volt battery in hybrid and electric vehicles.
Thanks to our Partner, Dorman Products. Dorman gives people greater freedom to fix vehicles by constantly developing new repair solutions that put owners and technicians first. Take the Dorman Virtual Tour at www.DormanProducts.com/Tour
Connect with the Podcast:
-Join our Insider List: https://remarkableresults.biz/insider
-All books mentioned on our podcasts: https://remarkableresults.biz/books
-Our Classroom page for personal or team learning: https://remarkableresults.biz/classroom
-Buy Me a Coffee: https://www.buymeacoffee.com/carm
-The Aftermarket Radio Network: https://aftermarketradionetwork.com
-Special episode collections: https://remarkableresults.biz/collections