Search results for: dave hobbs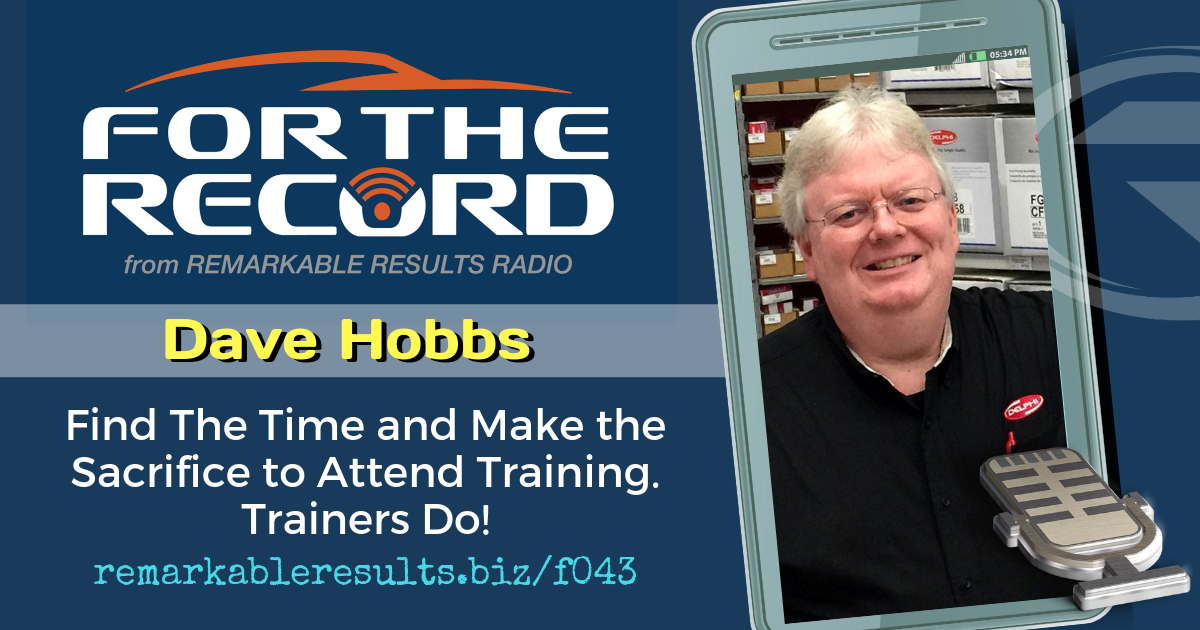 Dave Hobbs – Find The Time and Make the Sacrifice to Attend Training. Trainers Do!
Dave Hobbs travels the country training technicians for Delphi Technologies. His participation in the industry is without rival. He has a strong message for you about training venues, hands-on and the sacrifice that all aftermarket trainers make in their lives to bring you training. All he wants is to have you come to class when the trainers come to your town.
Find Dave's talking points and links to his previous episodes on the show notes page at remarkableresults.biz/f043
Listen and view episode notes