Succession in Real Life [AW 180]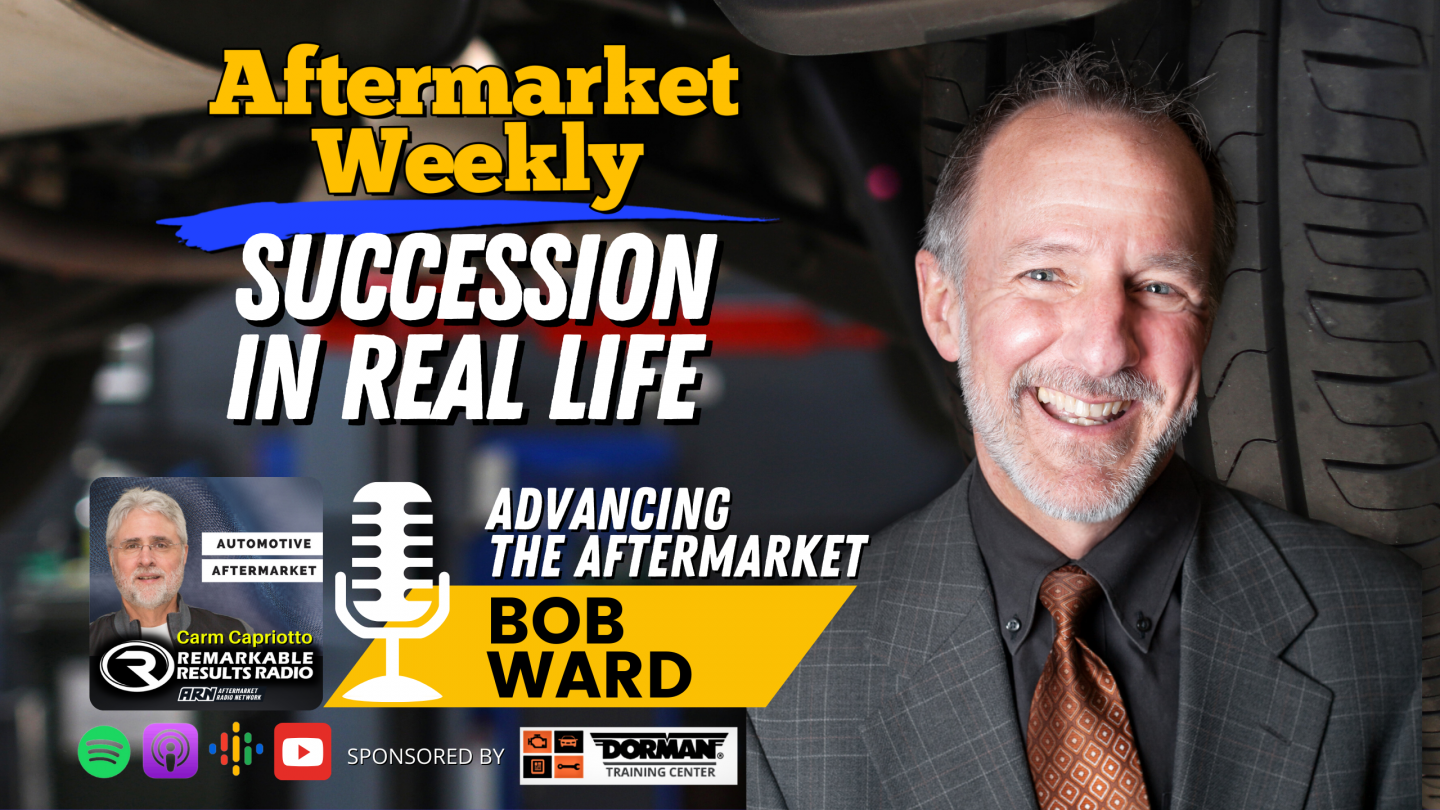 Bob Ward discusses the importance of early and thorough succession planning, using real-life examples of both successful and unsuccessful transitions. Bob emphasizes the need for business owners to develop their successors and to consider their employees' career goals. It's never too early to start thinking about the future of your business and who might be capable of carrying it forward.
Bob Ward, President of Wardden LLC, Look for Bob's Previous Episode HERE. Perpetual Business Co website HERE.
Bob Ward's Email: bob@wardden.com
Show Notes:
Real-life examples of succession planning [00:00:58] Bob and Carm discuss the importance of succession planning and share real-life examples of successful transitions.
The reality of leaving a business and the need for planning [00:04:01] Bob emphasizes the importance of not procrastinating succession planning and highlights the need for business owners to plan ahead for their departure.
Qualifying potential buyers and employees [00:07:21] Bob explains the process of qualifying potential buyers or key employees by discussing their desires, goals, and qualifications for taking over the business.
Grooming potential buyers [00:10:22] Discussing the process of grooming potential buyers and the knowledge and qualifications they need to run the business.
Success rate and honesty in the process [00:12:11] Explaining the high success rate in succession planning and the importance of being honest with both the owner and potential buyer.
Internal candidate and outside buyer [00:15:33] Exploring the role of the succession planning expert when dealing with internal candidates and outside buyers, and the different considerations for each scenario.
Developing the Company [00:20:12] Discussion on the importance of owners developing their skills beyond just technical expertise.
Qualifying the Buyer [00:21:25] Exploration of a success story where a buyer accumulated equity equivalence over seven years to purchase a business.
Failed Succession Attempts [00:25:11] Examples of failed succession attempts, including a candidate backing out at the last minute and a forced arrangement that didn't work out.
Succession planning process [00:29:43] Discussion on the minimum and typical number of stages in the succession planning process, including the development and grooming of potential buyers and sellers.
Starting succession planning early [00:30:27] Importance of starting succession planning at a young age, including strategies such as golden handcuffs, development agenda, and profit sharing bonuses to retain key employees and build a successful succession plan.
The highest calling of leadership [00:31:26] Highlighting Harvey Firestone's quote on the growth and development of people as the highest calling of leadership, emphasizing the importance of developing others for long-term success in succession planning.
Thanks to our Partner, Dorman Products.
Dorman gives people greater freedom to fix vehicles by constantly developing new repair solutions that put owners and technicians first. Take the Dorman Virtual Tour at www.DormanProducts.com/Tour
Connect with the Podcast:
-Follow on Facebook: https://www.facebook.com/RemarkableResultsRadioPodcast/
-Follow on LinkedIn: https://www.linkedin.com/in/carmcapriotto/
-Follow on Instagram: https://www.instagram.com/remarkableresultsradiopodcast/
-Follow on Twitter: https://twitter.com/RResultsBiz
-Join our Insider List: https://remarkableresults.biz/insider
-All books mentioned on our podcasts: https://remarkableresults.biz/books
-Our Classroom page for personal or team learning: https://remarkableresults.biz/classroom
-Buy Me a Coffee: https://www.buymeacoffee.com/carm
-The Aftermarket Radio Network: https://aftermarketradionetwork.com
-Special episode collections: https://remarkableresults.biz/collections