Search results for: "Bob Ward"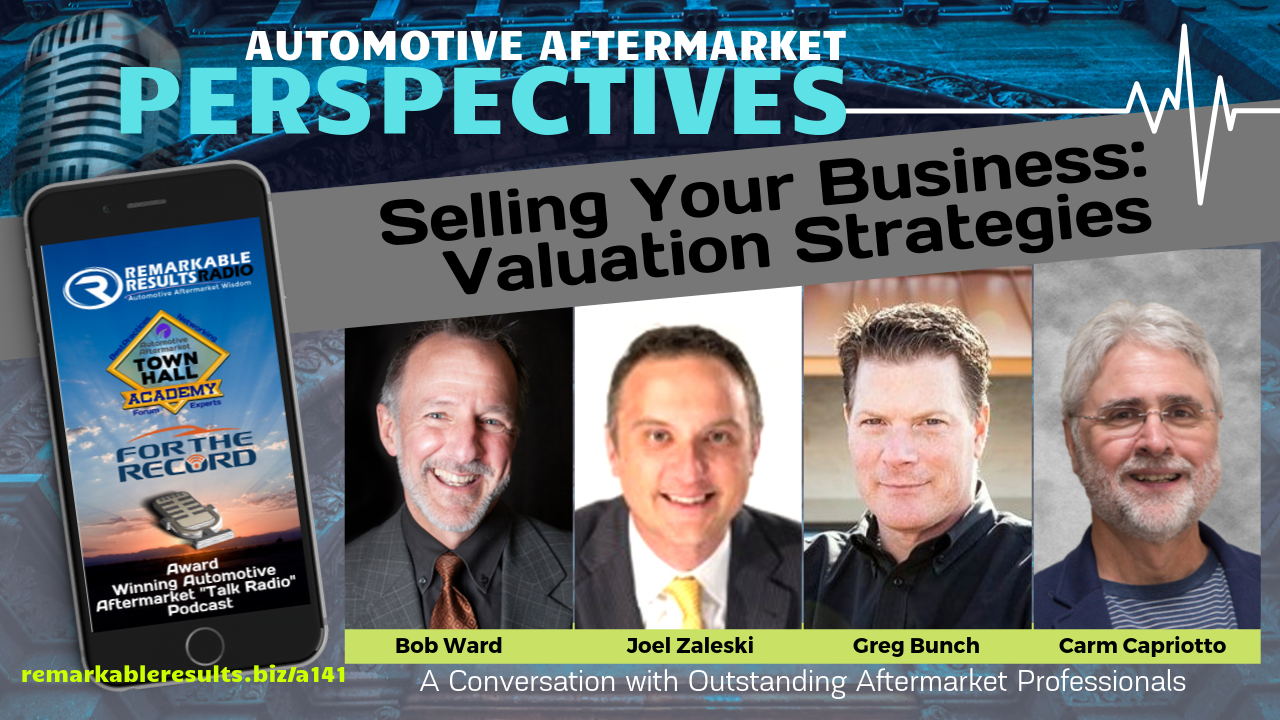 THA 141 Town Hall Academy on Selling your Business – Valuation Strategies
This episode on 'Selling your Business – Valuation Strategies' will provide a great lesson on tactics to obtain a great value for your business. The caveat is that you need to have a successful business and we do discuss some strategies on how to make that happen.
I'm delighted to have Greg Bunch, owner of Aspen Auto Clinic a five-store operation in Colorado Spring, CO and the President of Transformers Institute that provides proven strategies to transform your business, Bob Ward from Wardden, LLC believes that a Perpetual Business is profitable and sustainable without you as you prepare for sale or succession and Joel Zaleski a partner at Cardinal Brokers.
This panel will inform you as we continue an important industry discussion on succession and business valuation. There are many misnomers about what can I sell my business for. If you've never done the research you'll find out it is much different than what you may want for your business. You've got to have something to sell to a potential buyer. If your only real asset if location, you could do well, however you need much more than that if you want to sell and retire after years of hard work.
Listen and view episode notes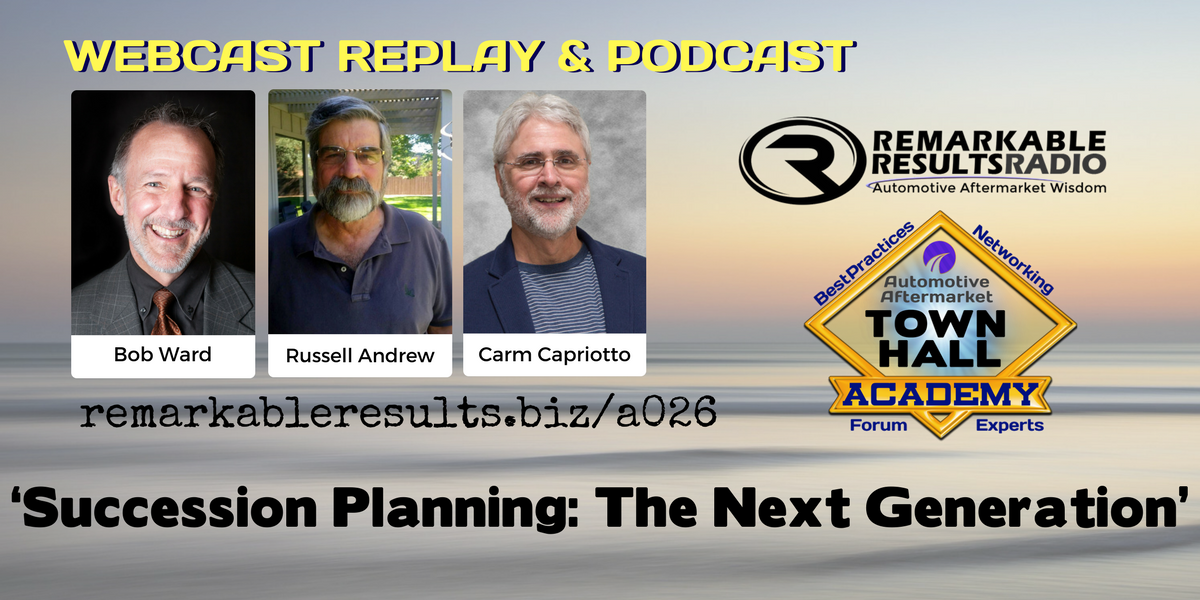 Are Your Succession Plans Solid? Are You Ready To Leave Your Business To The Next Generation?
Bob Ward from Wardden LLC and former shop owner Russel Andrew bring a few building blocks of succession to the Academy. The message is strong: you need to start NOW to plan on getting your business to succeed without you.
Seventy percent of business owners in the next 20 years will depart their business in many different ways if there is no planning. They must nurture and retain their key leaders and motivate them.
Owners struggle emotionally about leaving their business; because they started with nothing and there is a big attachment to their successes over the years. Owners must think about the joy of leaving their business and seeing their legacy to continue.
Listen and view episode notes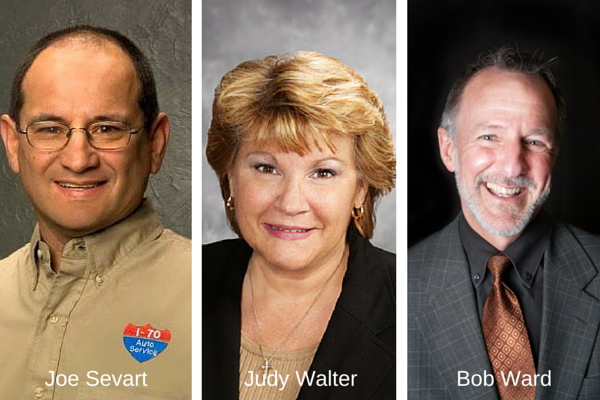 Succession Planning. A business requirement.
An informative discussion on planning for the eventual sale of your business. This discussion is between two professional service entrepreneurs, Joe Sevart and Judy Walter, who are in different stages of their succession plans. They are joined with succession planning professional Bob Ward, President of Wardden LLC. Bob says "Every business is eventually sold, but how?
Listen and view episode notes