RR 074: Catering to the Female Customer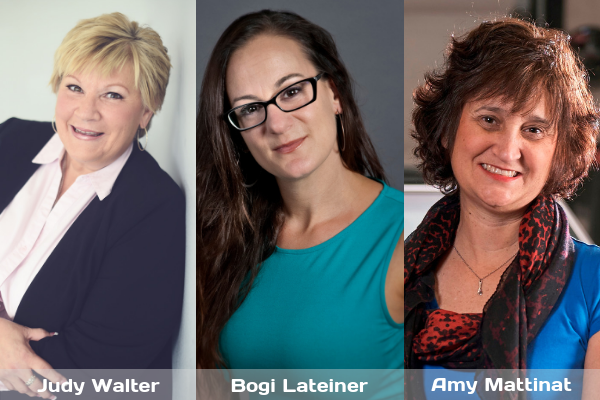 Why Listen?
Did you always want to know what it takes to create a women friendly repair shop? What kind of amenities?
Do women car care clinic bring value? Is the bar higher for women?
Heavy talk that customer service to women needs the same respect that you give men.
We discussed service reps, communication, image, recruitment, and the revolution that is necessary to bring the entire industry to the next level.
There is so much quality dialogue, concepts and plain old common sense discussed that you will be engaged and enlightened right till the end.
Three successful shop owners brought their perspectives and wisdom to this great discussion. Check out their bios and previous episodes:
Amy Mattinat is owner of Auto Craftsmen in Montpelier, VT. Amy had the good fortune to combine her love of cars with a career in the automotive industry. Whether going on ride-and-drives, teaching car care clinics, or running her independent repair shop, she is able to combine her two passions: educating the public, especially women, about car care so they can make informed decisions and educating young women about the many career opportunities available in the auto care industry.
Amy Mattinat was awarded the National Car Care Council Women's Board 'Top Female Shop Owner of the Year' in 2012 and elected President of the Women's Board in 2014 for a three year term. (Listen to Amy in episode 13 & 22)
Bogi Lateiner from 180º Automotive in Phoenix, AZ.  (Listen to Bogi in episode 27) She graduated Phi Beta Kappa from Oberlin College in just three years with a double major in Women's' Studies and Pre-Law.
As the pieces of her career came together, she began to see that her passion was not simply to fix cars, but to empower others to fix cars – women especially. Bogi also does business coaching, holds car-care classes for women, speaks on a wide range of subjects and is getting ready to film the 5th season as one of the 3-girl crew on the Velocity Channel show … All Girls Garage.
Besides growing up in the family business Judy Zimmerman Walter is co-owner with her uncles and the CFO of, this 57 year young service business. Zimmerman's Automotive, Mechanicsburg, PA is a true blue 'family enterprise' with 12 out of a team of 29 team members that are 'IN THE FAMILY'. Zimmerman's is a top automotive repair facility along with a quick lube and a used car division.
Among her involvement:  Women's Board of the Car Care Council, AASP-PA Alliance of Automotive Service Providers, and the Auto Care Association (Listen to Judy in episode 15)