RR 300: 300th Retrospective: Interview with Host Carm Capriotto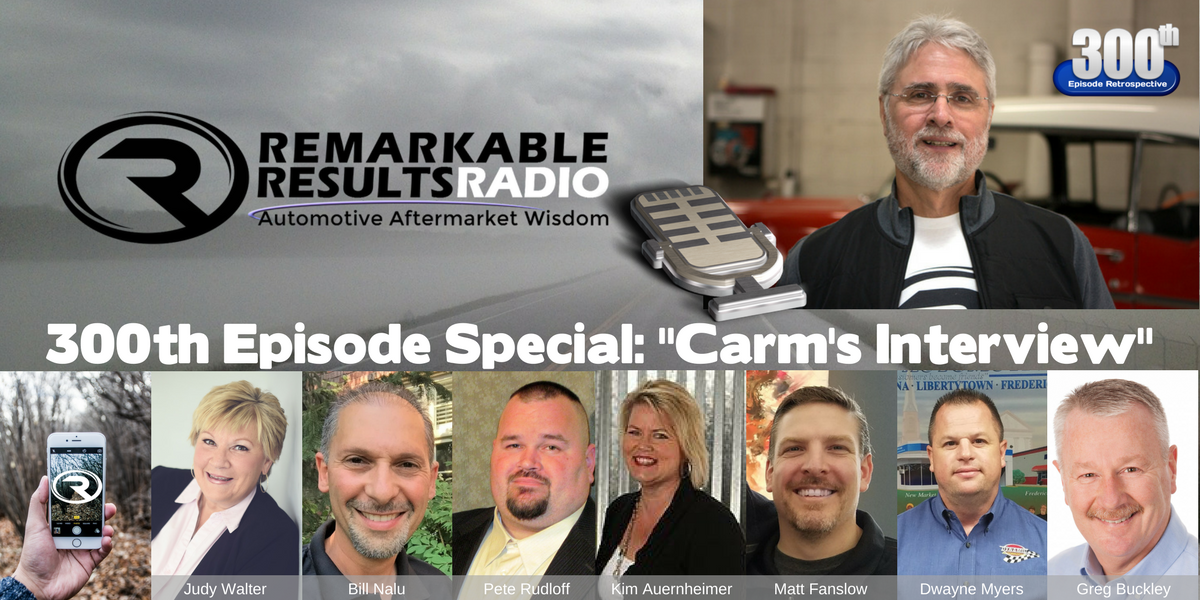 The 300th Episode Retrospective. For the first-time, podcast host Carm Capriotto is in the interviewee seat.
Friend,
I'm so proud of the 300th episode milestone. So I was looking to do something different regarding a retrospective. I did it for the 100th and 200th, so the 300th was going to be the same. Not so according to some of the podcast alumni. (I call all the guests who have paid it forward with their story, alumni.)
So when I assembled seven 'alumni' to share their memory, they ganged up and strongly suggested (a nice way to say it) that they interview me.
I'm in a role reversal. Never been interviewed, at length, before.
Here you have it, the longest episode I ever produced with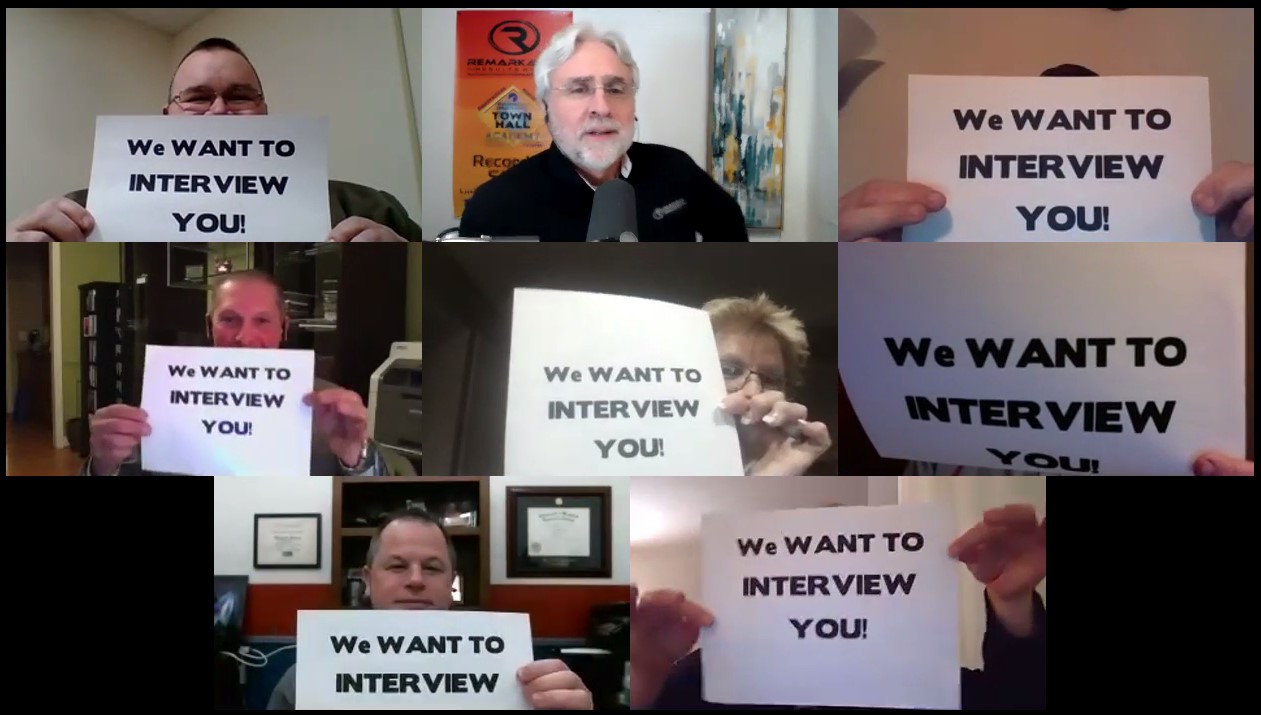 questions that uncover the attributes and purpose of the aftermarket's premier podcast. I share some very personal stories and chronicle some behind the scene moments.
You'll learn how it all started and my thoughts for the future. I also explain where I get my energy, the fuel, for the engine that creates such powerful content for all automotive aftermarketers.
I'm is so proud of the audio library made up of the voices of the aftermarket. The guests who trusted me to get their story told so that all ships rise; which is the pure value of the podcast to the industry.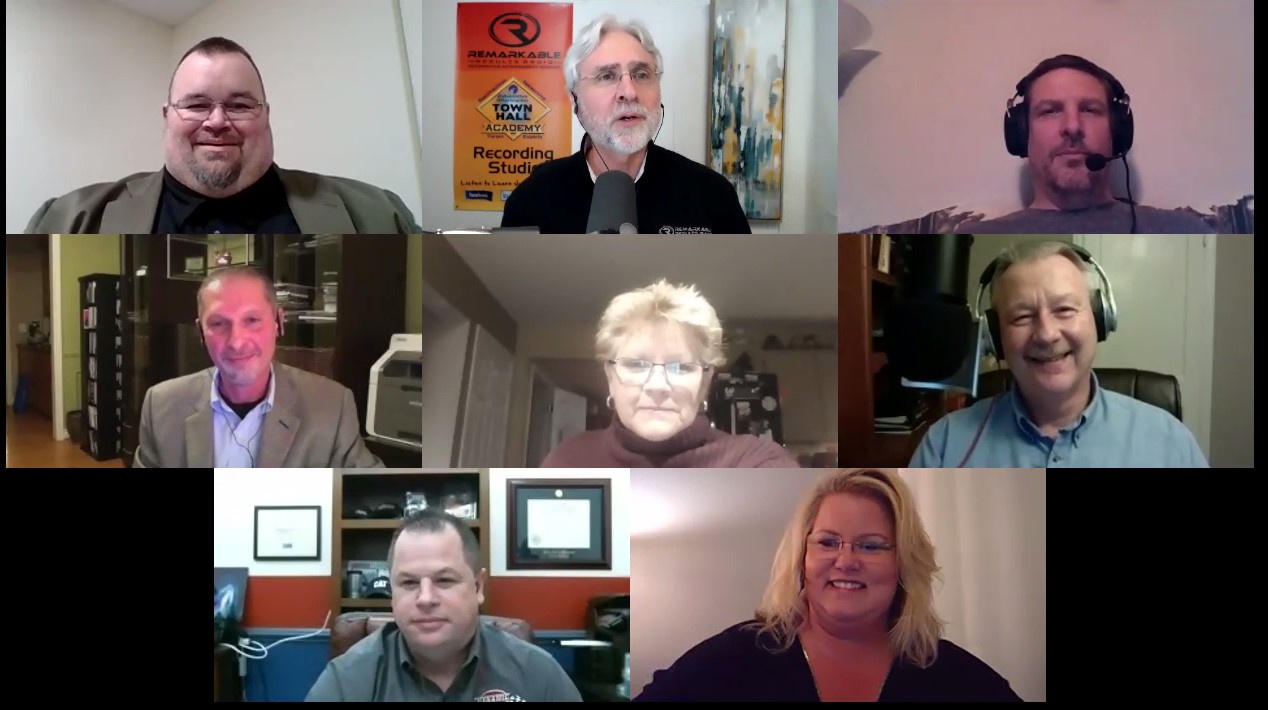 If you are a fan, a listener of the Remarkable Results Radio Podcast, the best anniversary gift would be to share the podcast with a fellow aftermarket professional and let it work its magic on them.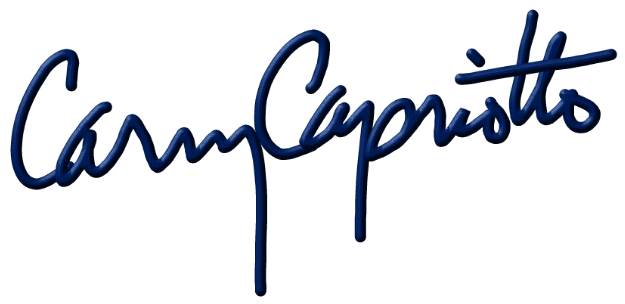 ---
My sincere thanks go out to these seven podcast alumni that brought their original questions to the interview.  I hope I did my part and gave great answers. Please let me know what you think. CC
Kim Auernheimer from CS Aut0motive in Brentwood, TN. Kim's previous episodes HERE.
Judy Zimmerman Walter from Zimmerman's Automotive from Mechanicsburg, Pa.  Judy's previous episodes HERE.
Greg Buckley from Buckley's Personalized Driver Care, Wilmington, DE. Greg's previous episodes HERE.
Bill Nalu from Interstate Auto Care, Madison Heights, MI. Bill's previous episodes HERE.
Dwayne Myers from Dynamic Automotive, Frederick, MD. Dwayne's previous episodes HERE.
Pete Rudloff from Pete's Garage in Newark, DE. Pete's previous episodes HERE.
Matt Fanslow from Riverside Automotive, Red Wing, MN. Matt's previous episodes HERE.
---
I want to thank you for giving this episode your attention. You've made it to the end of a long listen. Was it entertaining? Did you learn something you didn't know before? Do you feel a stronger kinship to our cause and purpose? Don't hesitate to reach out and let me know your feelings on the 300th and for that matter any and all episodes we produce for you. Email me at carm@remarkableresults.biz and also share the love on social media.
Episodes mentioned in the interview:
Link to Giuliano  Zuccato Mustang Man Episode (172)  [This episode was a finalist in Motor Press Guild Podcast of the Year]
Link To Giuliano Zuccatto CrossFire Episode (243)
Link to Leon Anderson Episode (270)
Link to Eric Ziegler Episode (192)
Be socially involved and in touch with the show:
Facebook   Twitter   Linked In   Email    Events    Speaking
This episode is brought to you by Federal-Mogul

Motorparts and Garage Gurus. With brands like Moog, Felpro, Wagner Brake, Champion, Sealed Power, FP Diesel and more, they're the parts techs trust.  For serious technical training and support – online, onsite and on-demand – Garage Gurus is everything you need to know. Find out more at fmmotorparts.com  and fmgaragegurus.com
---
Download the Remarkable Results Radio listening APP for your smart device: