Search results for: "Rudloff"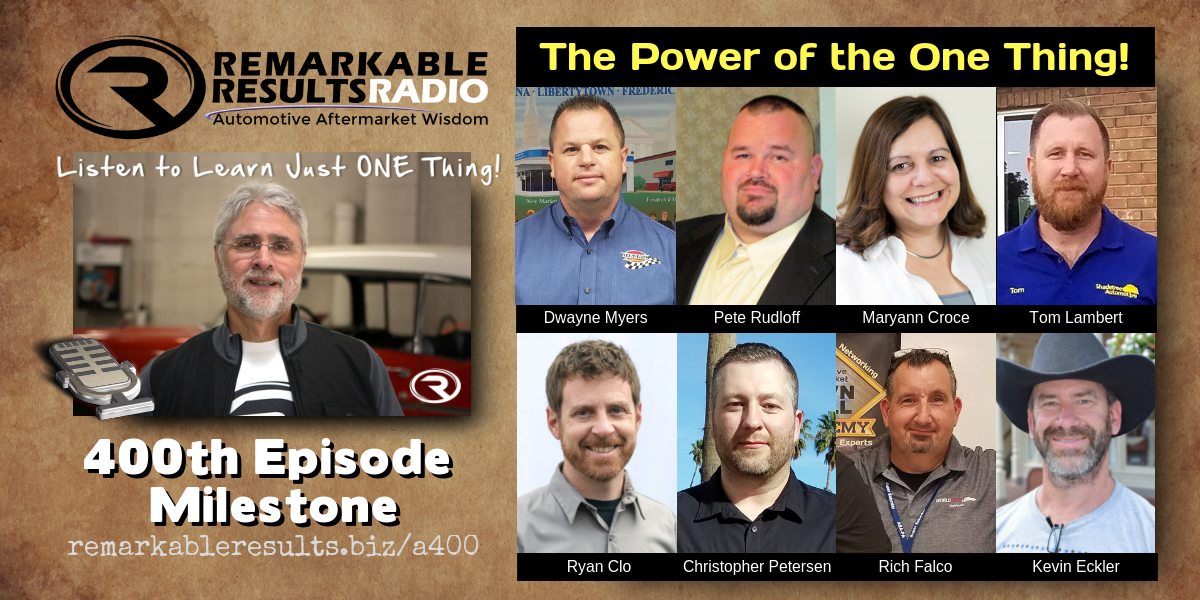 400th Episode Milestone. What does it mean to "Listen To Learn Just One Thing.
Welcome to the 400th episode. I started back in March 2015 with the seed of an idea to help all ships rise in the industry. Hats off to those first 20 guests who help get this juggernaut started.
Here is the panel, Kevin Eckler, Foreign Car Specialists, Poughkeepsie, NY Pete Rudloff from Pete's Garage in Newark, DE, Ryan Clo from Dubwerx in Cincinnati, OH, Rich Falco Instructor for CTI, Tom Lambert from Shadetree Automotive in Layton, UT, Maryann Croce, Croce's Transmission in Norwalk, CT and from Small Biz Vantage.com, Dwayne Myers, Dynamic Automotive in Frederick, Md and Christopher Petersen from Northwest Automotive in Kalispell, MT.
Stories from all segments of the industry with discussions that will help invigorate, enliven and inspire you to take action or affirm your path and strategy. Podcasts are a viable resource for your continual learning game plan.
Listen and view episode notes