RR 403: Lucas Underwood – Take Ownership and Learn from your Mistakes. Find Humility.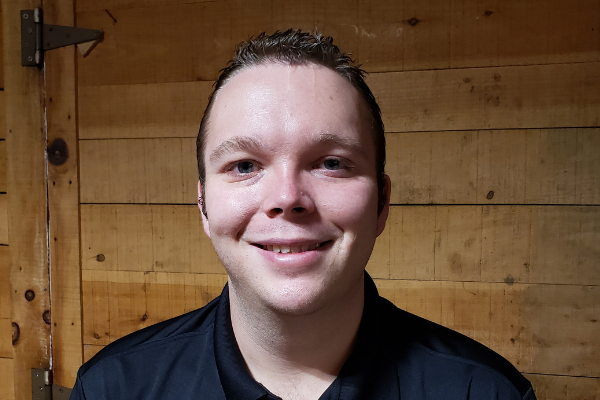 Lucas Underwood is an Automotive diagnostic specialist, shop owner, and foreman. He owns L & N Performance Auto Repair, Blowing Rock, NC  was Founded In 2008 As A Diesel Performance Shop – Over The Past 10 Years, The Facility Has Transformed Into A Full-Service Automotive Repair Facility. Offering Repairs On All Makes & Models, Gas And Diesel. Lucas was honored by ASTE as the member of the year 2018.
Look for Lucas' other episodes HERE.
Key Talking Points:
Participating in schools- need input from aftermarket

Speaker in classrooms

Shadowing in business

Opportunity to see new vehicles and attend local training events

Education needs input from the independents

Stop talking. Start doing. Don't wait on someone else.

Help instructors get aftermarket training.

Invite them to regional training events.

Encourage aftermarket training companies to invite instructors and students to attend.

Training for technician

Lucas provides options for a career path

Keep a record of training booklets and who took the training- revisit often

The shift between owner and tech. 

Find solutions together instead of blaming each other.

Open communication

Maylan Newton said: "I'll pay for a class on Microsoft Word because it will help them be a better computer person."

He is taking one of his team to Vision KC 2019

Lucas was involved in picking classes together.

Communication with your techs builds bonds and bridges to keep these two critical factions working together.

Staying current with customers

New shop management/DVI software- texting customers

Getting new customers- Facebook advertising, perfect google reviews

The influx of college students during the school year.

Reach out to parents and build relationships, loaner cars, payment options

Being a business owner

Worry about everything when need to stand back, mistakes build character and propel the business forward

Get a business coach and attend management training

Success secrets

Be humble

Take ownership as the leader

Honored by ASTE as the member of the year 2018
Resources:
Thanks to Lucas Underwood for his contribution to the aftermarket's premier podcast.
Link to the 'BOOKS' page highlighting all books discussed in the podcast library HERE. Leaders are readers.
Leave me an honest review on iTunes. Your ratings and reviews really help and I read each one of them.


Be socially involved and in touch with the show:
Facebook   Twitter   Linked In   Email    Events    Speaking
---
The auto care industry is revving up.  New technologies are changing cars and the way people use them. To stay in the driver's seat of all these advancements, you need to take charge of your learning, your business, and your legacy. That's where the 2020 NAPA 

EXPO comes in. With help from industry experts and the best suppliers and manufacturers, the 2020 NAPA EXPO will provide the innovations and answers you need to charge forward into the future.
This is your chance to: network with experts in the industry, discover the latest innovations that will help you stay market competitive, and learn more about the new products, services, and equipment you'll soon be using every day.
Join us in Las Vegas, April 6-9, 2020!  Contact your NAPA AUTO PARTS store today to reserve your package for this can't miss event. Enrollment is going on now.
To learn more about NAPA AutoCare and the benefits of being part of the NAPA family, visit www.NAPAAutoCare.com.
---
Subscribe to a mobile listening app HERE.