Customer Perceptions Part 3 – Bob Cooper and Chris Monroe [RR 781]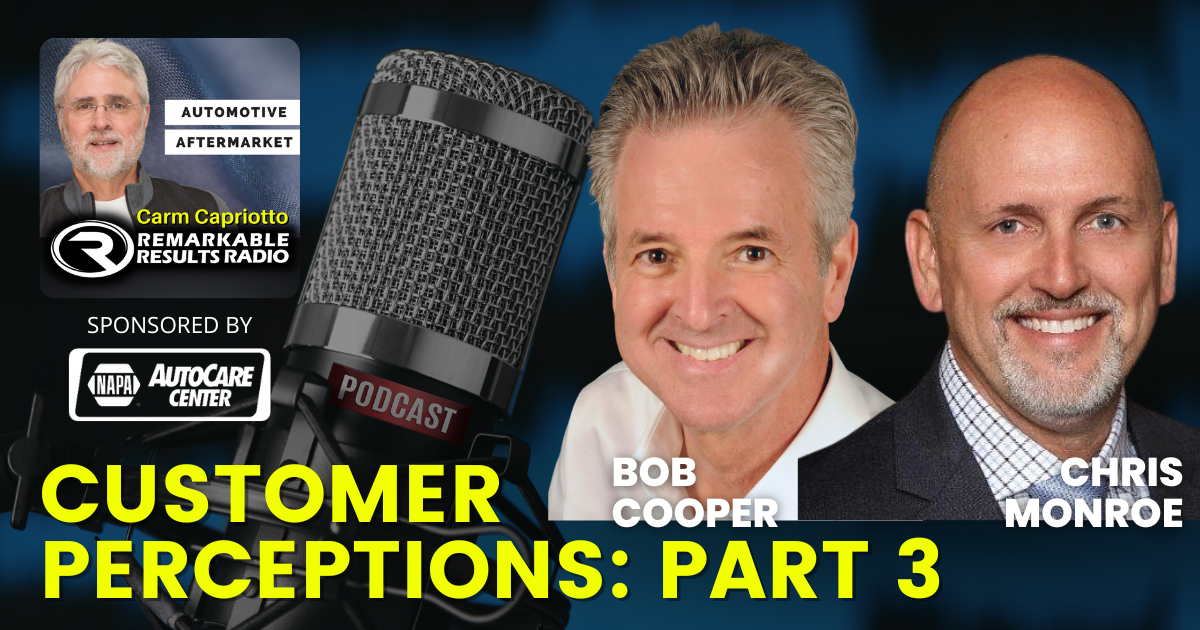 We are wrapping up our 3 part series with Bob Cooper and the Q&A discussion with a customer panel at the 2022 Elite Invitational. Chris Monroe joins us as we discuss websites, google ads and cause marketing. Don't forget to download your complimentary Customer Care Guide and an Owners Job Description Guide by going to eliteworldwide.com/ARN or find the link in the show notes. 
Bob Cooper, Founder/President Elite Worldwide. Complimentary Elite Customer Care Guide Template HERE. Listen to Bob's other episodes HERE
Chris Monroe, Monroe Tire & Service, Shelby, NC. Business Development Coach,  Elite Worldwide, Elite Top Shop 360. Listen to Chris' other episodes HERE  
Key Talking Points
Watch Full Episode on YouTube HERE
Websites – What they look for on websites: years in business, pictures of shop/employees (nonstock photos), connection (dogs, kids etc), phone number and email address, reviews, attraction to family business
What didn't they say? Price, list of services
Google Ads – Their use of the paid Google ads found at the top of search results- they do not consider them as recommendations. Consumers want to do their own research
Cause Marketing – powerful but not a top priority to sway decisions, encourage referrals, and find a cause you believe in to be involved with.
Complimentary Elite Customer Care Guide Template HERE.
Connect with the Podcast:
Check out today's partner:

Learn more about NAPA AutoCare and the benefits of being part of the NAPA family by visiting www.NAPAAutoCare.com