THA 100: Up Your Game: Become a Level Five Leader and Improve, You, Your Business and the Aftermarket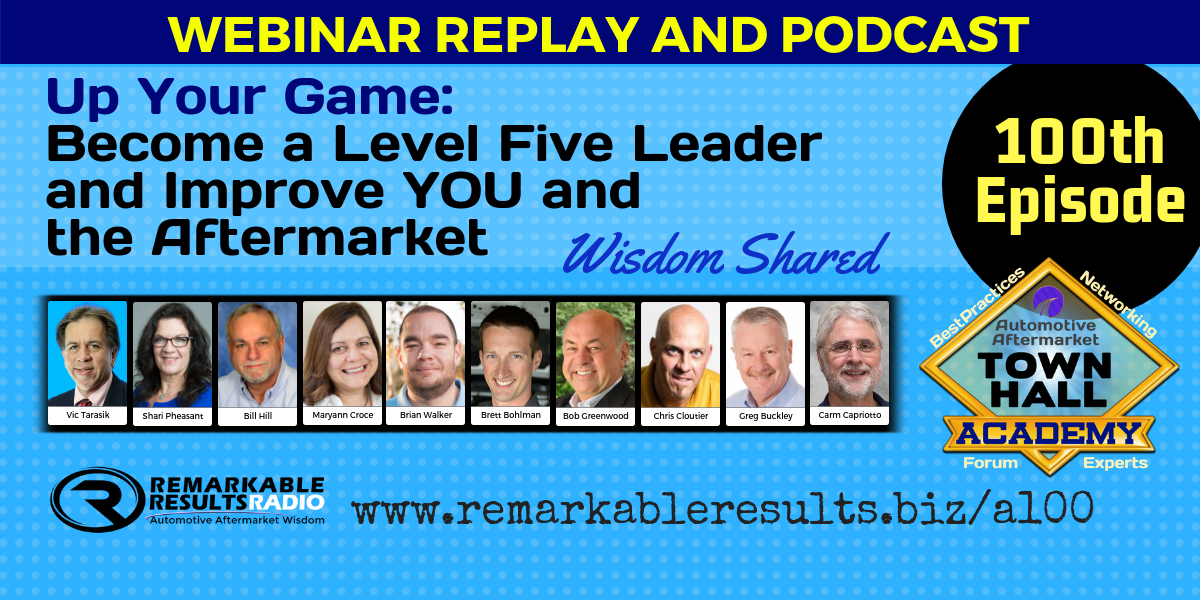 Your Learning Curve Never Sounded So Good
This episode is not intended to give advice on the tax law or accounting principles. Please check with a professional for all your tax or accounting requirements.
The Panel:
Key Talking Points:
Listening: Vic Tarasik
Have we earned the right to be heard because we take time to listen?
If the leader shows they care then they earn the right.
The leaders care about their people and demonstrate that they can be trusted.
Listen first then speak.
Listen for solutions and answers.
Stephen Covey habit #5. See First to Understand then to Be Understood.
Resilience: Maryann Croce
A leader sets the direction and empowers productivity.
Leaders are not born they are made.
Be curious.
Don't focus on the obstacles but take what we can learn from them.
It helps us become the best version of ourselves and it builds competence.
Resilience helps to build a healthy relationship.
As the five closest people to you what are your biggest challenges. Have them be brutally honest.
Stop comparing yourself to other shop owners. Focus on your wins and your accomplishments.
Don't take things personally.
Align your team to your values.
At the end of the day know you made a difference.
Become the CEO of your company: Bob Greenwood
You can 't learn to be a CEO if you work in your business, you must be working on it.
You need to use a telescope and a microscope as a CEO
Look at facts to make discussions about your future.
Gather facts. It takes 3 to 4 years to develop cultural change.
Look at all opportunities for revenue in the future.
Your microscope if your business.Set deadlines and goals with timeline and responsibilities to an owner.
Hire remarkable people. Do they have the desire and belief in the business or are they just bought in to have a job?
Bring out the best in your people.
It is your responsibility for your success. You are responsible for every family who works for you; this is a huge weight on your shoulders.
Perseverance: Greg Buckley
Rely on your convictions so you can move forward.
Perseverance gets you over when things are not perfect. It helps you adjust accordingly.
The Genius/Idiot Quotient. The number of days you feel like a Genius and divide by the number of days you feel like an idiot. Seek help from people to get the next goal.
Walls to climb and rivers to swim to reach out goals.
You need a great core of yourself, a strong moral compass if you are going to be successful.
When a leader walks into the room people can see them.
Look at your horizon and make sure it is not a mirage.
Invest in your staff: Shari Pheasant
Jim Collins book Good To Great. Go to Books Page Here.
The word discipline is good to know and understand. It is a good word.
Training opportunities increase employee retention.
Training costs less than turnover.
Build people first and they will build the business. Zig Ziglar
It is easy to get training today.
You should spend 3 to 5% of your payroll costs on training.
Employees need to learn at their own pace.
The Missed Effect:Miscommunication (90% of the breakdown of a cohesive team)
Miss understanding
Miss directed teams
Missed opportunity
Invest in training so you can attract the right people.
Training involves forward thinking.
Untrained employees are unhappy employees.
Invest in training for yourself to be a better leader.
Delegate and get out of the way: Chris Cloutier
Are you running your business or is the business running you.
There are many reasons we do not delegateWe are Type 'A' 'Doer' people. We want to know things are done. Others don't do it as good as us or are as smart as us. Get out of the way and let me do it.
We don't want to fail.
We need to look beyond our fear and delegate.
We are heroes in our business. We are the key people. We need our customer to tell us how great we are. You may not feel you are providing value so you don't delegate.
If you are asked, you never say you are a leader. You are an owner. Train yourself to become a great leader or hire someone to be the leader in your company.
Set a goal to replace yourself. Don't reply to text messages for help. Let them figure it out.
Stop giving the answer, let them fail forward as you did. Don't fear failure.
Be Your Word: Brian Walker
Brian's coach told him to stop lying.
The lie you tell that you don't realize you are.
You tell yourself lies and others.Like: 'We'll buy a new alignment machine soon' and you've been saying that for the last three years.
You need to become a person of your word. Your wife family and your work team.
There is a point when people will not believe you at all.
Don't lie to yourself.We use stories as crutches.
You must become a man or women of your word.
Conscious self-creation. Affirmations.Create them and repeat them every day.
Show through your actions that your Word
High Expectations of your Staff Building A powerhouse team. Bill Hill.
Find the weakness in the people you've hired in the past and then look to overcome them in your new hires and your current team.
Your people are the most important part of your business.
Overachievers love to train, they love to have responsibility (power)
Hire people who can be better than you.
Be involved in your community.
Create a strong culture. Have fun.
Train and Develop Within- Brett Bohlmann
We are responsible for our people and their family.
We can have human waste around us if we are developing our people.
We have to have core values and match new hires to them and match your team's behavior to your core values.
RATE: Relationship + Attitude * Talent + Expectation = Production
He doesn't believe in the technician shortage.
Our biggest shortage is in leadership.
We need to get in the classrooms and get involved early.
We need to invest, develop and train our people. (new or established)
Training within is not easy.
When times get tough that is when we get good.
Developing never ends. Training has a start and a stop. Keep developing.
Be in the people building business.
Success is not measured in dollars, it will be measured by what you become.
Resources:
A special thanks to Vic Tarasik, Maryann Croce, Bob Greenwood, Greg Buckley, Shari Pheasant, Chris Cloutier, Brian Walker, Bill Hill and Brett Bohlmann and for their contribution to the aftermarket.
Books Page HERE
Leave me an honest review on iTunes. Your ratings and reviews really help and I read each one of them.
Facebook Twitter Linked In Email
This episode is brought to you by Jasper Engines & Transmissions. When a car's engine or transmission fails, it's

not the end of the road. A remanufactured drivetrain product from Jasper Engines & Transmissions will give your car a new lease on life. JASPER has over 2000 Associates, three manufacturing facilities, two distribution centers, and 45 branch offices across the country. They're all working to produce, transport and deliver the perfect product. That's what they do best… keep customers happy. Visit jasperengines.com
RepairPal. Many of our industry's high-quality shops have gone through an evaluation with an independent automotive team to ensure their techs are trained, they use the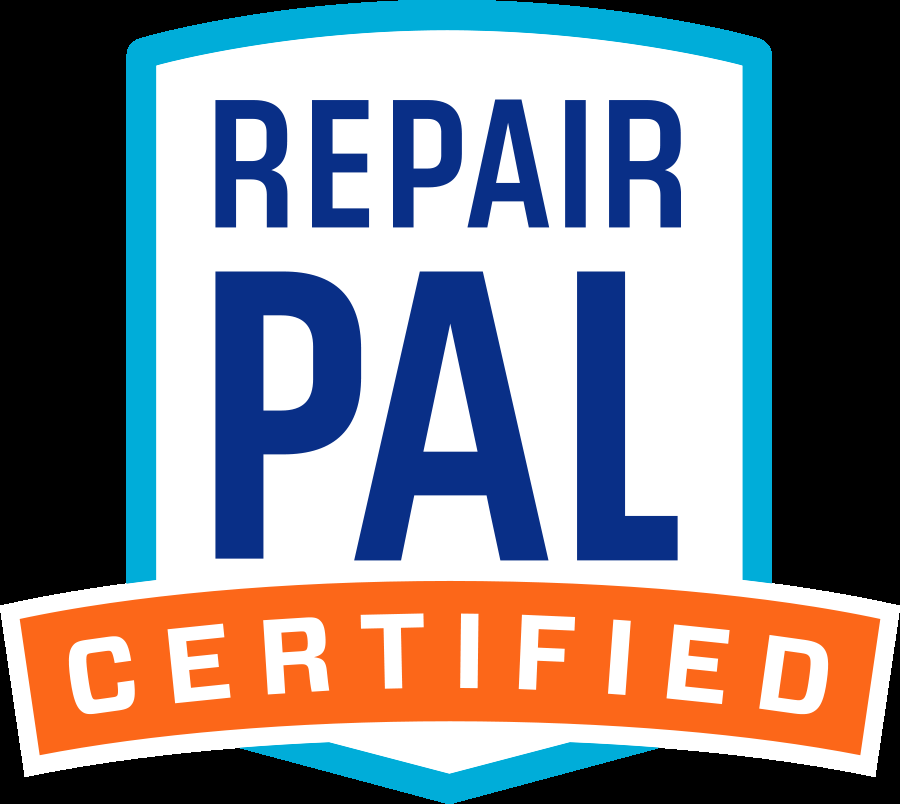 right tools, and their customers are happy. In fact, over 2,200 repair shops have met these requirements, have become RepairPal Certified and are getting new customers every month.
Why has the number of RepairPal Certified shops grown so much? These shops are proud to have passed the certification and value the new customers they're getting, both from the 5 million monthly visitors to RepairPal.com and their partnerships with CarMax and USAA. Certified shops can cancel at any time, so RepairPal works hard to produce value for them. Learn more at repairpal.com/shops to learn more.
Subscribe to a mobile listening app HERE.