THA 150: Three Financial Challenges – Coaches Perspective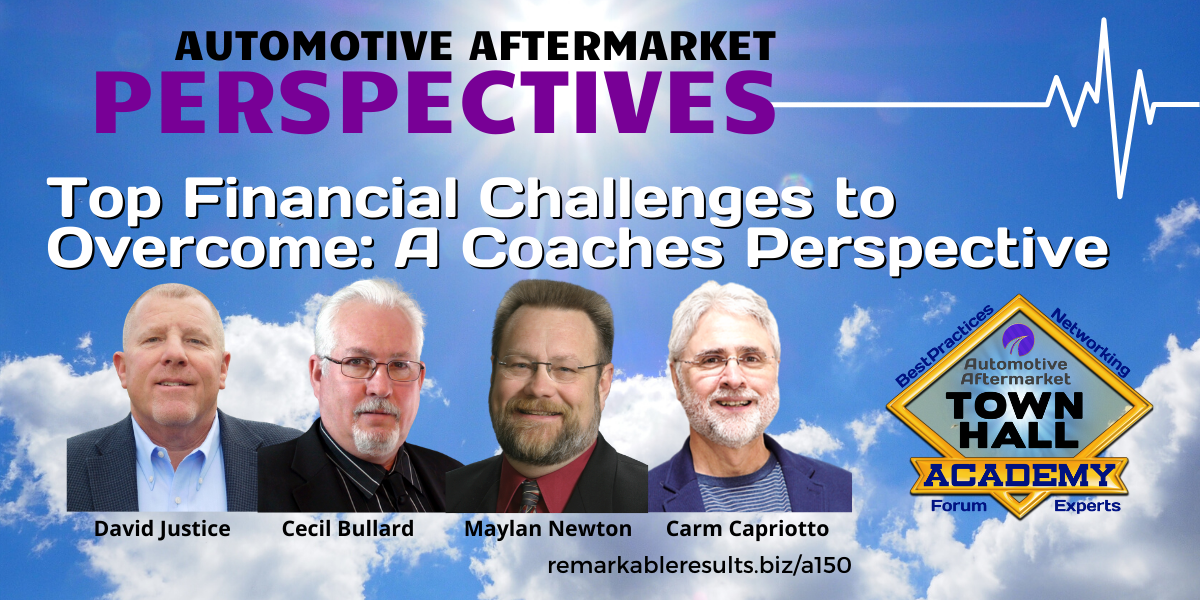 David Justice has been an auto care professional for over 30 years. He grew up in the family business working for his father. At, a young age David purchased his father's business and went on his own. Over the years David had multiple Shell Gas stations. Find David's other episodes HERE.
Cecil Bullard is President of the Institute for Automotive Business Excellence. He is a trainer and business coach in the automotive aftermarket working closely with service professionals. Previous episodes featuring or mentioning Cecil, click HERE.
Maylan Newton from ESI – Educational Seminars is a business coach, trainer and industry speaker. Maylan is no stranger to the podcast having paid it forward on two episodes … 108 and 140. He is a much sought our speaker at industry events in the US and Maylan will speak at this year's Automechanika among others. Find Maylan's other episodes HERE.
Key Talking Points:
Labor rates will make the biggest impact on the shop

This can be the hardest to understand and manage

Understand the KPIs behind productivity

You've got to understand your labor costs

Like effective labor rate

Shop owner has to overcome the emotional part of the money to raise the hourly rate

Customers are not affected by this

Only the shop down the street who is trying to stay under you by $10

Attorney's charge $700 an hour. We do things as difficult as they do

Become a businessman and stop making emotional decisions

We need to get paid for what we know

If you had a slow week it is not because you have a high labor rate. It usually has nothing to do with what you charge.

Too many shop owners manage their cash from a general fund

A high percent of Profit and Loss statements are incorrect

Managing the business through the numbers are foreign to many shop owners

It is dramatic to see what real earnings can do for a shop

Implementation is the key. Accountability drives change and success

Money is not made by fixing cars. It is made by the pencil.

Understand your self-worth

The appliance repair person charges $300/hour with no scan tools. We pay the bill because we don't have the time

If you understand your business (have business sense) automotive repair is a great industry to be in

How many owners have not cashed a paycheck. That is a signal that you don't even have a job but a hobby.

Being productive and profitable does not necessarily equate to labor rate. There is so much more to improved profitability

Go to classes and learn about the financial side of your business

If you don't actually implement what you learn you'll have wasted your time and money

Average $700K sized shop is leaving $140K on the table

Consider twenty groups and the knowledge sharing through peers

When your business runs well it is life-changing. When you're struggling the stress is terrible and life is not good.

99% of the coaches teach the same thing. It is the implementation that differentiates.

We work on high tech vehicles and run our business in a low tech fashion

The power in observing other businesses and attempt to understand how they run and make money. YOu will learn something that makes you and your business better.

Many shop owners are prideful and keep digging a deeper hole

You must admit you don't know it all and that is OK. It is time to learn a new way to do things. Change must be implemented. Stop struggling and get help.

Hire someone to hit you over the head and push you into a more profitable business and therefore a happier life. It is fun to WIN

Why do some shop owners excel?

Pride put on the shelf. Learned.

Ego is killing the majority of shop owners. They do not want to share their failures because they pretend they don't have them

Fear makes you stupid.

Farmer are rich in their harvest time and poor when the crops are growing

They make better decisions when they are harvesting and bad decisions during lean times

A perfect analogy for our industry

Book mentioned by Maylan: Your Broke Because you Want to Be by Larry Winget

https://amzn.to/2r6buK0

on Books page

HERE

.

We create our own problems. We advertise price. We are a high tech business and we need a lot of training and equipment to do that.

A Ford F150 has more lines of code than a Dreamliner Airplane

There is a value in fixing a car correctly

We are $100 behind a labor rate curve

We cannot pay techs a starting wage of $14 – $16 an hour.

We cannot be afraid to make tough decisions. Successful people fail forward and then try again

Failure helps you learn

You should charge by the job not by the hour or by part

Is service a better word than labor?

Learn as much possible, learn the numbers and implement and if you need an accountability partner to move you then do that. Make you the best you can be

Your labor rate must go up at least the cost of living every January
Resources:
A special thanks to David Justice, Cecil Bullard, and Maylan Newton for their contribution to the aftermarket.
Books Page HERE
Leave me an honest review on iTunes. Your ratings and reviews really help and I read each one of them.
Facebook Twitter Linked In Email
Subscribe to a mobile listening app HERE


Thanks to Shop Ware and Jasper: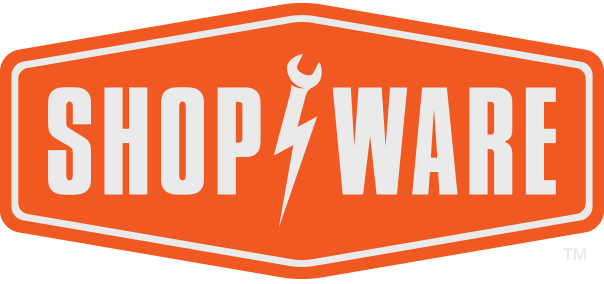 This episode is brought to you by Shop-Ware Shop Management. It's time to run your business at its fullest potential with the industry's leading technology. Shop-Ware Shop Management will increase your efficiency with lightning-fast workflows, help your staff capture more sales every day, and create very happy customers who promote your business. Shops running Shop-Ware have More Time and generate More Profit—join them! Schedule a free live demonstration and find out how 30 minutes can transform your shop at shop-ware.com

This episode is brought to you by Jasper Engines & Transmissions. When a car's engine or transmission fails, it's not the end of the road. A re-manufactured drive-train product from Jasper Engines & Transmissions will give your car a new lease on life. JASPER has over 2000 Associates, three manufacturing facilities, two distribution centers, and 45 branch offices across the country. They're all working to produce, transport and deliver the perfect product. That's what they do best… keep customers happy. Visit jasperengines.com