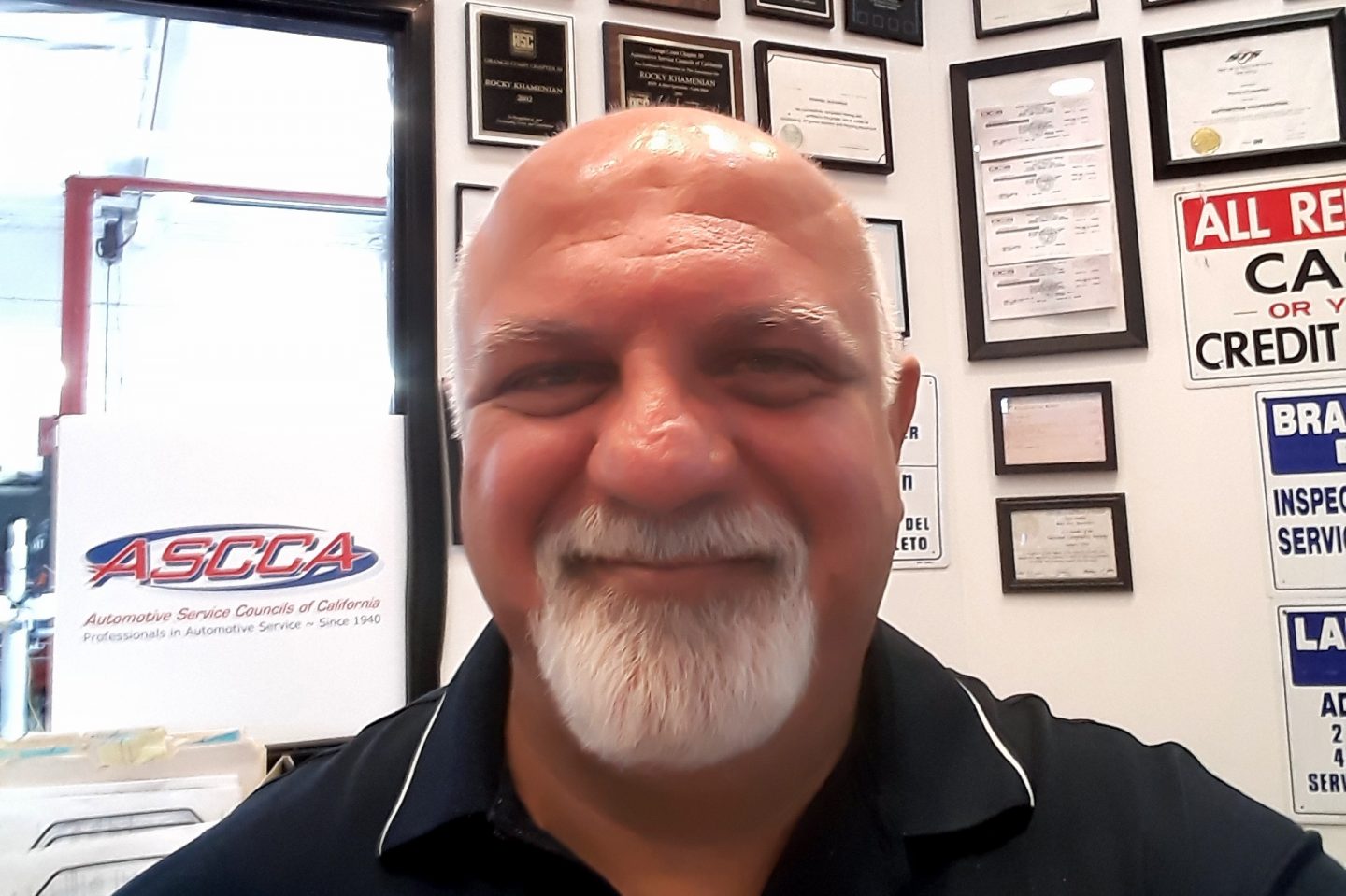 Rocky Khamenian. Uniting The Industry's Great Divide!
Rocky Khamenian is the owner/operator of Bimmer & Benz Specialists in Costa Mesa, located in south Orange County, CA. He is an active member of both Chapters 48 and 50 of the Automotive Service Councils of California and has served on the Board of Directors for both.
Throughout his 32-year career, Rocky has continually increased his education to maintain the highest possible level of professionalism. He's achieved the status of Master Technician through ASE and he has completed a wide variety of technical classes on the repair and maintenance of BMW and Mercedes Benz vehicles through WTI. At the present time, he is in the process of being certified as a Bosch Master Technician.
Rocky is the current president of ASCCA Automotive Service Councils of California. He gives some life lessons for every shop owners, shares the importance of association membership and gives us a glimpse of the new ASCCA Degree program at Cuyamaca College in El Cajon, California.
The new ASCCA Degree program that has been in the works for years that has just been approved at Cuyamaca College in El Cajon, California 92019. You'll start to hear more of this groundbreaking program soon on the podcast and through ASCCA. This state-approved credit course will create paid internships for ASCCA shops. This is a post-secondary program like the OE programs but strictly for independents and will help solve the need for entry-level technicians for independent shops.
Listen and view episode notes