RR 354: Geek Talk 2.0 Part Two – Tech Talk From Aftermarket Professionals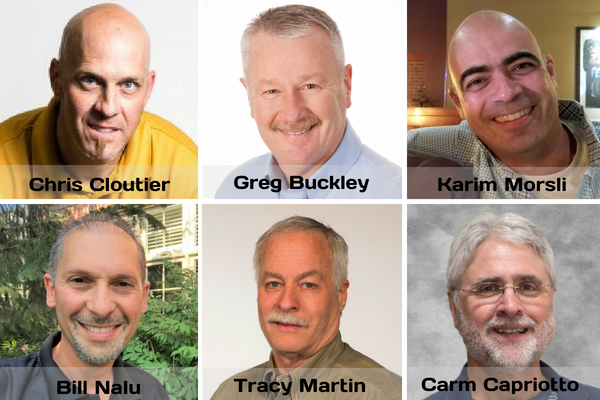 OK here is how Geek Talk 2.0 got started. In the Town Hall Academy on SMS systems Episode 65 we got on a 'tech talk' roll. It got very interesting and at the end of the episode, we decided to create this episodic series called Geek Talk 2.0.
Talking Geek can be a full-time job in our industry. With tech changing at light speed, we thought it a good idea to talk about it and maybe even debate it in an episodic series.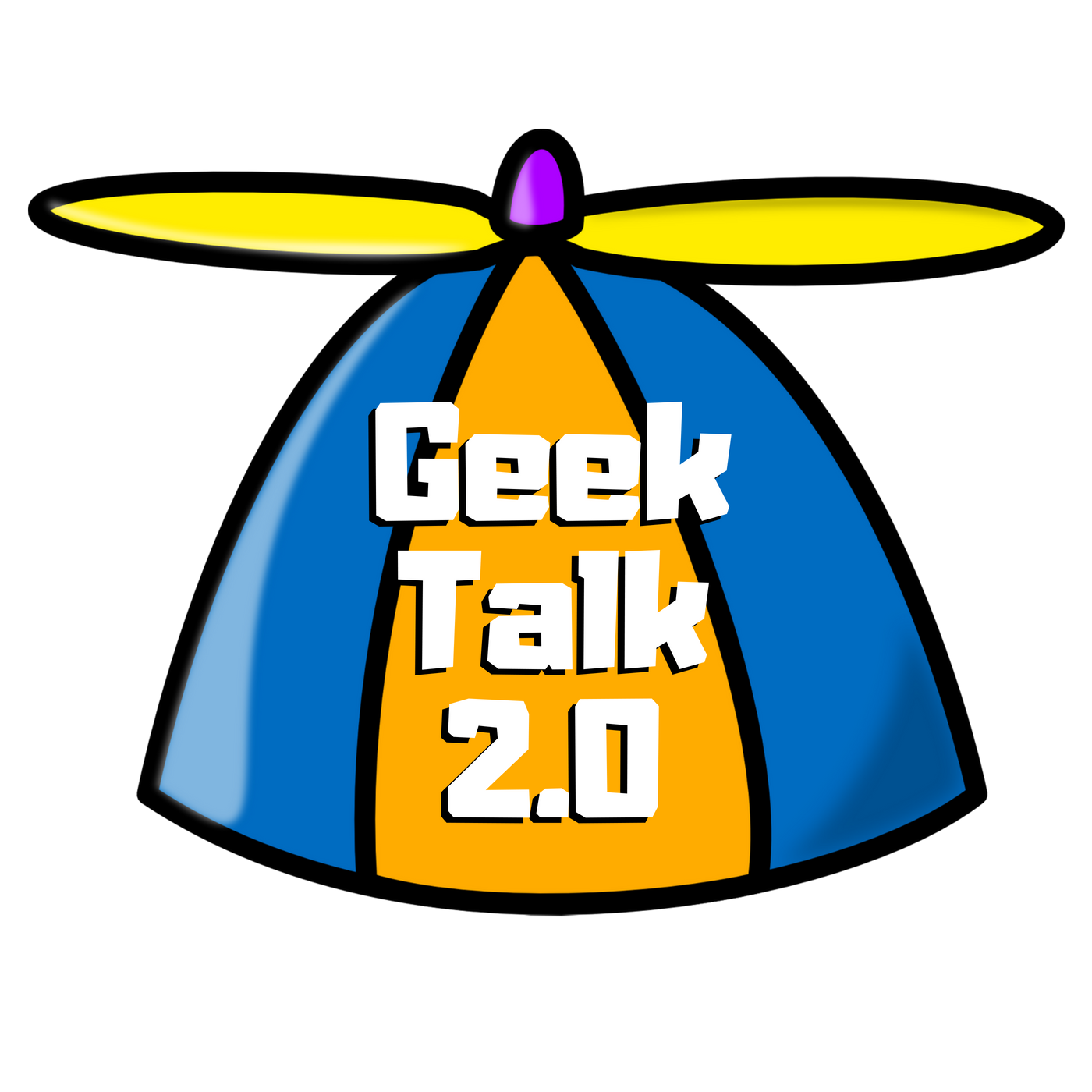 Our goal will be to inform you of important tech areas of your business that you need to pay attention to. In this episode, we talk cloud-based systems, how to protect yourself from ransomware, a little ADAS talk and why your involvement in the laws of your state regarding autonomy and who controls the data is so important. Having an independent at the table will make a big difference for the aftermarket.
Keep an ear to the ground for the next episode or subscribe to the newsletter, see below, or subscribe to your favorite listening app. You can find a short list of listening apps for mobile devices HERE.
Greg Buckley is the CEO the 50 + year young Buckley Personalized Auto Care in Wilmington, DE. He's a member of ASA, an ATI Coach, a member of the Delaware Automotive Service Professionals, past member of the NAPA advisory board council, is vice-president of NAPA business development groups, and is involved as an advisory board member of Kukui, along with AutoVitals. Hear Greg's previous episodes HERE.
Chris Cloutier is co-owner of Golden Rule Auto Care in Dallas Texas. He spent many years in the software industry developing solutions for companies like Southwest Airlines, and Wyndham Intl. He's worked for companies that understood the marriage of service and software, and have applied it in an effective way. Chris has his ASE C1: Automobile Service Consultant Certification Test (C1). He brings the business side to the business and his brother Pat brings the Braun. Chris is also a musician. Hear Chris's previous episodes HERE.
Karim Morsli owner of Winkler Automomotive in Gaithersburg, MD,  is an engineer by trade who has worked in the oil fields and information technology industry. Karim is passionate about the new direction the automotive industry is taking, and in particular, the critical role independent service centers will need to evolve into to ensure all present and future car owners will have the choice of where to have their vehicle serviced besides the dealership.
Karim is an innovator who works on multiple levels within the industry (education and legislative) to ensure his service center and others like his are ready for the challenges ahead. Always one to practice an open door approach, he is always willing to teach and share his knowledge and is also an avid learner. Listen to Karim's previous episodes HERE.
Bill Nalu is President of Interstate Auto Care in Madison Heights, Michigan and has been in business for 30 years.  Bill collaborates with industry professionals, in building today's "high-tech/old-fashioned" customer service system. Bill has been a big contributor to the podcast and he currently serves on several industries and educational advisory councils including AutoValue/Bumper to Bumper, Dorman Industries, and Cardone. Listen to Bill's previous episodes HERE.
Tracy Martin has been involved in the automotive aftermarket for over 40 years. He is the author of six, Motor Books Workshop Series book including: "How to Diagnose and Repair Automotive Electrical Systems," "Motorcycle Electrical Systems Troubleshooting and Repair" and "How to Use Automotive Diagnostic Scanners." In addition to books, Tracy has written hundreds of articles and product reviews for Powersports magazines including Motorcycle Consumer News, Road Bike, American Iron, Dealer News and others. He also writes for Motor Age and Aviation Aftermarket Defense magazines. Though long-lapsed, Tracy holds an A.S.E. Master Technician Certification. Listen to Tracy's previous episodes HERE.
Key Talking Points

Ownership of car generated data

2017 more new cars were added to cellular network than cell phones- only 38% of car owners have knowledge they can store personal data in car  

Autonomous vehicles will elevate the traffic- people who can't drive their own car (due to age or health disabilities) can now use autonomous vehicles

Will it benefit dealerships? What are independent shops doing to prepare to service cars in the future?

In Greg Buckley's state, Delaware, they are drafting legislation. He believes the independent will be part of the solution.

Greg Buckley: The influence of the dealer network will always be there; they have money.

There is a whole market that will ignore dealerships. Millennials with no licence that need ride sharing.

There will be an increase of vehicles sold and how they are sold.

Uber is looking for technologists to work for them to deal with the high tech Level 5 vehicle.

Greg mentioned that UBER is looking for a support network.

In 2017 more used cars were added to the cell network than cell phones

AT&T has added one million vehicles to its network in the last 11 quarters. Karim Morsill

OEMs are planning huge revenue streams from the data.

Location data, proximity, preventive maintenance and diagnostic side

Of consumers that have newer cars only 38% of connected car drivers knew their car could store data

States are looking at ways to monetize transactions done in vehicles especially Delaware that has no sales tax. They consider it a road tax.

A percent of people are not driving because of their age or disability to get around. Yet they can get an autonomous vehicle to get them to the store or movies. Miles driven can go up.

If I own my data can I sell it to an aggregator?

If I lease do I own the data?

Many unanswered questions.

Google maps and Waze keep your data. People are willing to give it up.

Vehicle is not healthy. The car broadcasts to a repair network and finds the lowest price. The consumer will care about convenience and cost.

If amazon profiles me and send me suggestions; are you OK with that. Your vehicle will do the same.

Will the consumer take the lowest bidder if it sends a DTC code to a shop repair network?

Newer generations have no brand loyalty so your exceptional brand and customer service may not penetrate to the consumer.

The business model could be more a Business to Business than a Business  to Consumer, by working with these interrupters as a fleet manager.

In the future you are going to be a rider in a  vehicle you don't own. The owner of the vehicle will have it repaired at it's preferred repair facility. Think fleet.

GM just partnered with Maven. Time sharing a vehicle.

Many options of ownership, sharing and renting/time.

What are we doing as shops to prepare ourselves to survive and thrive if we are not embracing IT.

The shop of the very near future will have a service advisor just managing internet bids and long touch interactions. You need to be involved with the interruptor services on a full time basis.

Dongle. Chip enables (cell) or Bluetooth enabled.

Bluechip. If you have the app on your phone great, but if the driver doesn't you don't have communication with your smartphone.

Will Bluetooth enables apps be able to be breached?

They are not a mechanic in a can.  

Mackenzie Consulting- 3000 consumers asked if they felt ok sharing data:

55% said yes

When asked again with stipulation that your data secured – 75% said yes

Almost 100% of millenials are ok with sharing data

Google and Yelp have changed the world

Some random person writes a review. Maybe true or not and we take their word.

Chris's referrals come from on-line. Your reputation is in play.

Be socially involved and in touch with the show:
Facebook   Twitter   Linked In   Email    Events    Speaking
This episode is brought to you by Federal-Mogul

Motorparts and Garage Gurus. With brands like Moog, Felpro, Wagner Brake, Champion, Sealed Power, FP Diesel and more, they're the parts techs trust.  For serious technical training and support – online, onsite and on-demand – Garage Gurus is everything you need to know. Find out more at fmmotorparts.com  and fmgaragegurus.com
---
Download the Remarkable Results Radio listening APP for your smart device: