Search results for: "jennifer Filzen"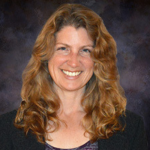 Jennifer Filzen- What Dancing Taught Me About Running a Successful Business
A very interesting discipline that incorporates how you lead and how you strategize your life and business as a whole. Imagine learning the principles of dancing to improve your aftermarket success
Jennifer Filzen, from Rock Star Marketing, is here talking about her new book 'What Dancing Taught Me About Running A Successful Business". I was fascinated to hear how she connected dancing to being a strong leader and entrepreneur. I think she nailed it. So if you would like some self-help introspective don't go anywhere.
We are talking about Clarity, confidence, certainty, teamwork, timing, and technique. Do you want your team, at the shop to move like poetry in motion? You've come to the right place.
Listen and view episode notes