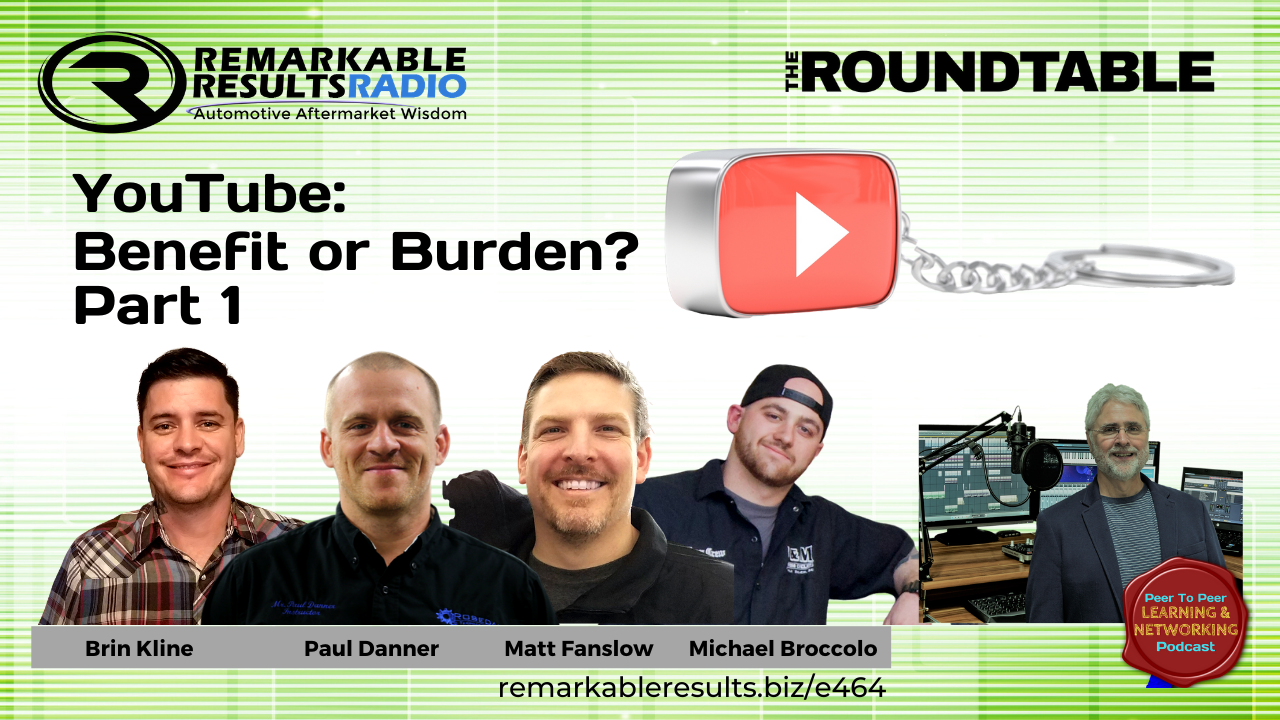 RR 463: YouTube – Benefit or Burden
As you go through this episode you'll discover the stimulus for this discussion. There are many passionate people on both sides on the value of YouTube as it relates to auto repair.
My panel is Paul Danner, 'Scanner Danner' fame, Brin Kline, shop owner and member of Trained By Techs, Shop owner and Technician Michael Broccolo, owner with his dad in Broccolo Automotive & Collision and 2006 SkillsUSA 1st place winner for NYS (in collision repair) and attended the national competition. Listen when Michael heaps a load of compliments on Scanner Danner and also Shop Manager and Diagnostician at Riverside Riverside Automotive, Redwing, MN, Matt Fanslow.
I believe the panel surmised a single theme. Don't trash the professional. I know you've used YouTube to help you understand a home project. I have, and never has the presenter ever based a professional plumber, carpenter, electrician, etc. you get the drift that they were ripping me off. No doubt there is a lot of great information available on the internet, especially YouTube. It will not go away, however, this team did a very objective job of bringing a professional discussion on the Benefit or Burden of YouTube.
Listen and view episode notes