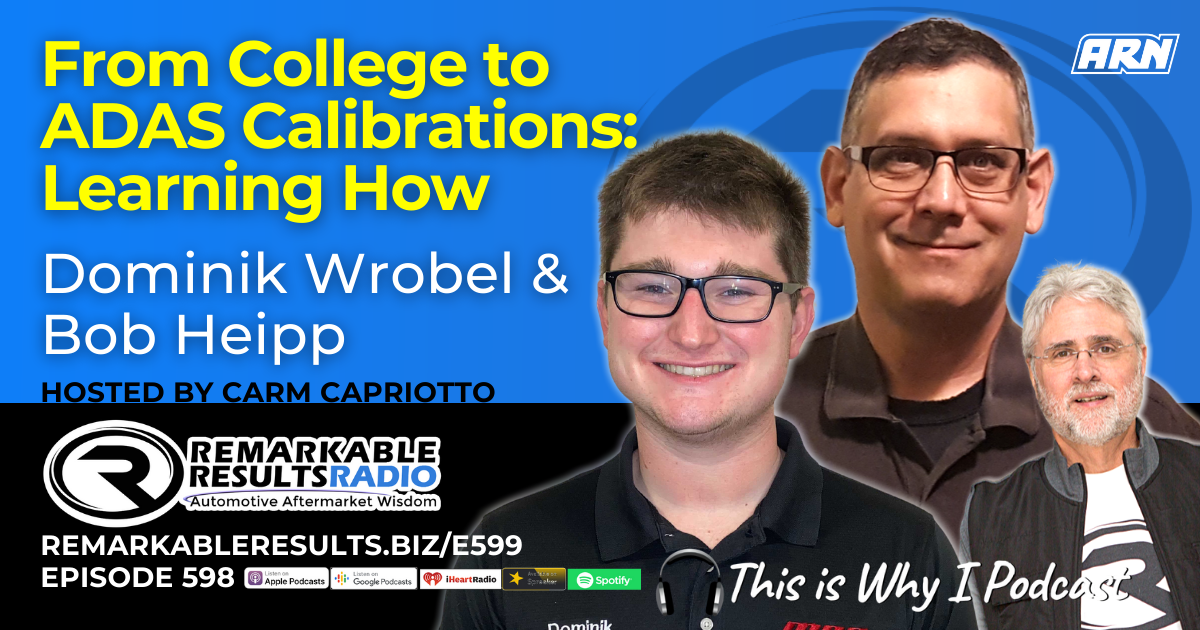 From College to ADAS Calibrations – Learning How [RR 599]
My guests today is Dominik Wrobel and Bob Heipp both from Mobile Auto Solutions in Chicago. Commonly referred to as MAS. This interview is about Dominik. As a 23-year-old, is straight out of college, working with 25 other mobile diagnostic technicians and learning the trade.. He is Bob Heipp's Mentee. You know Bob as a member of the threesome TechnicianTalk Group where we've done 9 really intense and off the wall episodes. If you are new to the podcast go to the collections page on the website to find all Technician Talk EPisode.
Dominik and Bob talk with us about the transitions and challenges of adapting to work without any prior experience. Very much like what an automotive grad would go through. Dominik will also shed light on his mentorship, new technologies, and how much he likes ADAS Calibrations. His goal is to have his own MAS mobile truck and get out on the road. Dom is learning from all 25 team members by using slack to get the information and wisdom that he seeks.
The talking points of this episode can be found at remarkablersults.biz/e599.
Listen and view episode notes