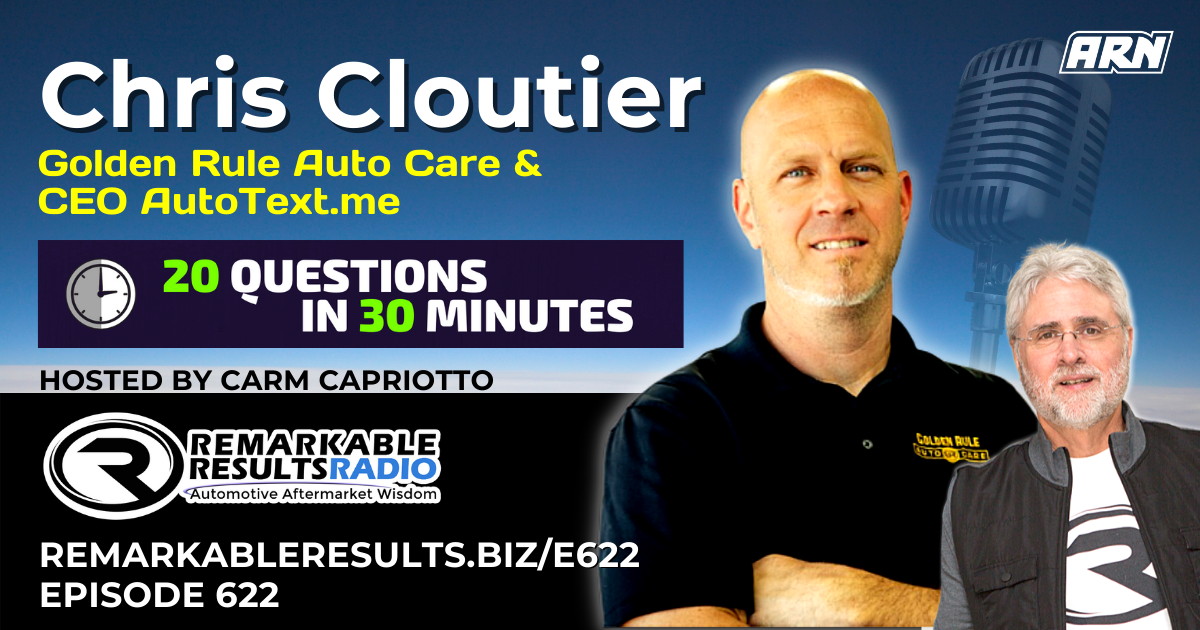 Chris Cloutier – 20 Questions in 30 Minutes [RR 622]
Here is another 20 Questions in 30-minute episode with Chris Cloutier of AutoText.me and Golden Rule Auto Care.
This unique format puts Chris in the driver's seat as he answers some tough questions about his passions, business, and life in general. This is one of those interviews that I enjoy doing, and you'll hear that Chris and get lost in his answers.
The key talking points for this episode with Chris Cloutier resides at remarkablersults.biz/e622.
Listen and view episode notes