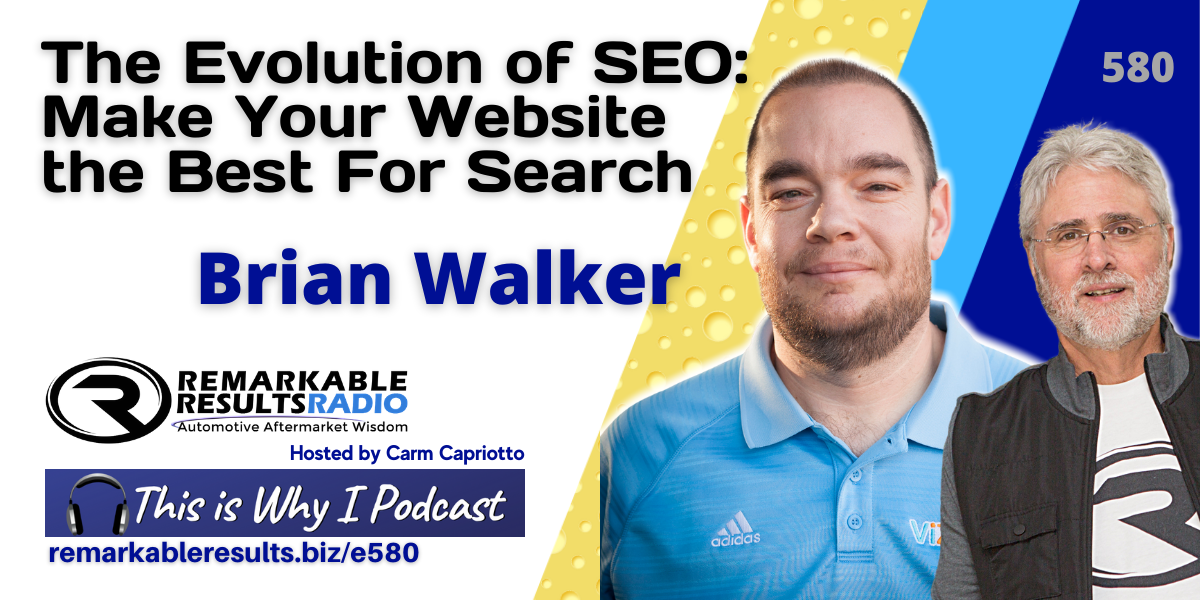 The Evolution of SEO: Make Your Website the Best For Search – Brain Walker [RR 580]
In this episode, we have Brian Walker talking about the basic core principles of SEO. We will be diving into websites, quality content, search engine, Google's algorithm of search intent, marketing and many more areas that helps you improve your website.
Brian was a Mercedes Benz Master dealer tech and was ASE certified with L1. He owned Peak Automotive in Apex, NC. He is also the co-owner of Shop Marketing Pros. He does "Done for you" marketing services for auto repair shops.
We talked about websites and optimizations. A few years back you can trick search engines to position your sites a little bit higher but now SEO or search engine optimization has evolved. AI's are being used to make search engines think like a human. It can adapt well. This means we have to go back to the basic core principles of why your site ever existed.
Find the show notes at https://remarkableresults.biz/e580.
Listen and view episode notes