RR 478: ASTE Panel Discussion – Technician Pay – Retention – and Benefits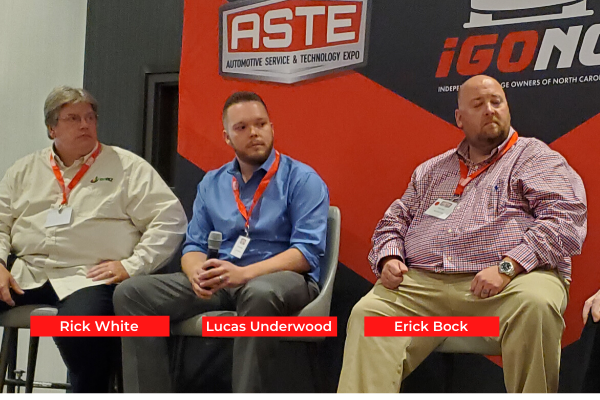 Lucas Underwood, an Automotive diagnostic specialist, he owns L & N Performance Auto Repair, Blowing Rock, NC  was Founded In 2008 As A Diesel Performance Shop – Over The Past 10 Years, The Facility Has Transformed Into A Full-Service Automotive Repair Facility. Lucas was honored by ASTE as the member of the year 2018 and received the President's award in 2019. Lucas has been a giving contributor to the podcast. Look for Lucas' other episodes HERE.
Erick Bock.  Bock Auto in Amagansett, NY.  an amazing story of getting out of your comfort zone and to  Face an uncertain. It can be a very daunting ordeal. Fear will always accompany you. Either you face it or you fold, you decide.  RR460. Look for Erick's other episodes HERE.
Rick White, President and Lead Coach for 180BIZ, an auto repair shop training and business coaching company proudly serving the independent auto and truck repair shop owner since 2006. Rick owned and managed several successful automotive repair shops. Look for Rick's other episodes HERE.
Key Talking Points
Build a business but don't forget about building a family, a team.

Shop Culture- is your shop the type of place you would want to work? Would you work for yourself as a boss? Do your employees have a best friend at work? or are they each going through their day alone- only focused on themselves?

You need to create a focused environment on growth, production and a safe haven where they can learn and thrive

Vision/ Destination- Are all your employees on board? Do they even know what your destination is for your business? Do they understand what their role is in the future vision and destination?

Getting what you want in life requires helping others get what they want.

What are the most important tactics to attract and keep technicians?

Compensation

Culture

Conditions

Leave the negative attitude at the door, it's easy to bring all your baggage to employee relations. Often issues with previous or other employees can carry over into our attitude with other employees.

Benefits: look outside the box – communicate with your people about what they need. Often times you'll find your team has different needs that need to be met. Following the standard that other businesses implement may not be the right fit for your team

You've got to change your story – you know the one where customers won't pay for what you think you're afraid to charge – if you've got no help – you don't need customers

Ideas on how we can shape a creative benefits plan?

You've got to change up what you offer

Provide tools

Four day work weeks

Health Insurance – 100% for the family

Time off

Lunch

Training

Tool Insurance

Grow your own- Are you involved in your local high school? Are you involved in your community to show school kids and parents the possibilities that are out there for them as a shop owner?  What they can do for others by running a successful auto repair facility .Be in front of them as much as possible- not just giving your talk on automotive but by building a rock-solid foundation for your entire community- outside of auto repair. Lead by Example.

Expand your radar coverage: don't limit your potential to a 50-mile radius. Just because you aren't interested in relocating doesn't mean others wouldn't be. 

Don't look for fit – keeps things the same

Look for add – what can they bring to the table that pushes you to grow and expand?

Offer to pay the rent for a few months  as they find a new place

Apprenticeship programs is a viable way to grow your own?

Not only does it give back, but it allows you to cultivate employees in a ground-up way – building your culture and value system into the employee. 

Don't hurt apprentice mentor's pay for helping raise a quality technician

 Working with highschools: be active and be present. Working with the schools provide perspective on the next generation and change the way they perceive the industry. 

Hire for attitude. Don't tolerate a competent employee if they aren't part of the team, add to your culture and are a joy to have around.

Don't look for a good fit in a new employee look for a good add 

Send your technicians to service advisor class
Resources:
Thanks to Lucas Underwood, Rick White and Erick Bock for their contribution to the aftermarket's premier podcast.
Link to the 'BOOKS' page highlighting all books discussed in the podcast library HERE. Leaders are readers.
Leave me an honest review on iTunes. Your ratings and reviews really help and I read each one of them.

Be socially involved and in touch with the show:
Facebook   Twitter   Linked In   Email    Events    Speaking
Subscribe to a mobile listening app HERE.
This episode is brought to you by AAPEX, the Automotive Aftermarket Products Expo. AAPEX represents the $740 billion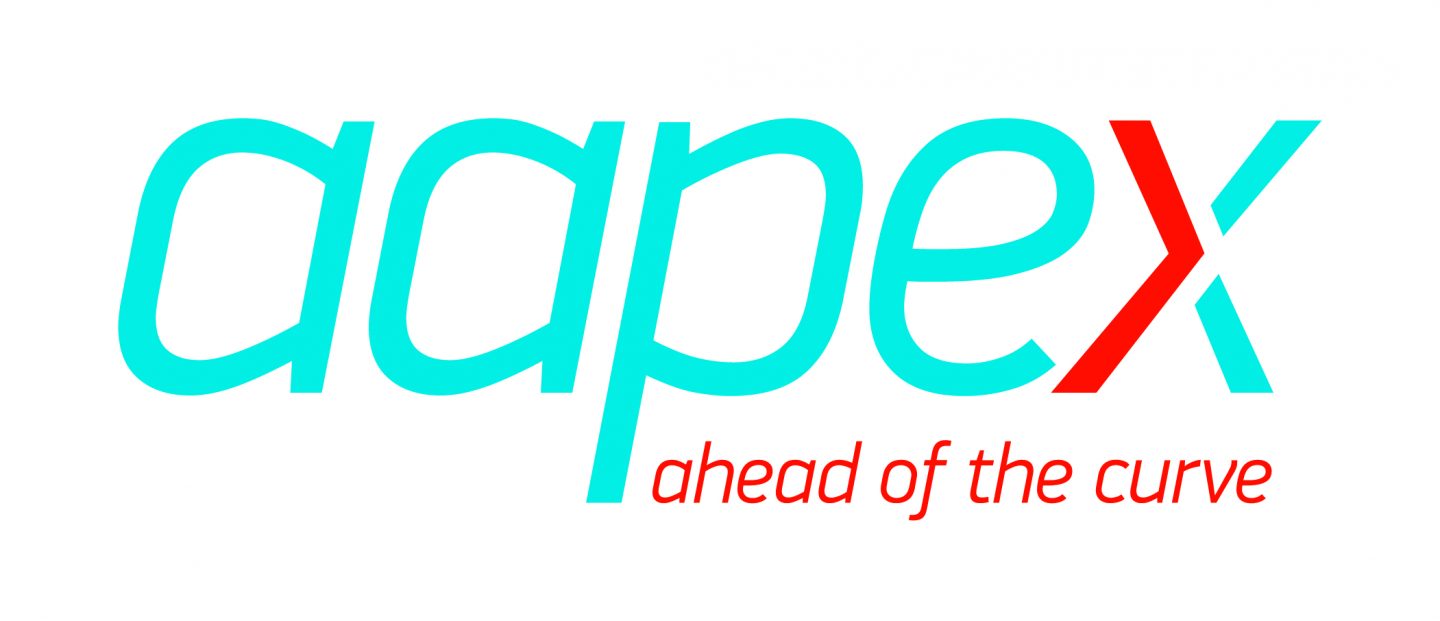 global automotive aftermarket industry and has everything you need to stay ahead of the curve. With 2,500 exhibiting companies, you'll see the latest products, parts, and technologies for your business. As a result, the event also offers advanced training for shop owners, technicians, warehouse distributors (WDs) and auto parts retailers, as well as networking opportunities to grow your business. AAPEX 2019 will take place Tuesday, Nov. 5 through Thursday, Nov. 7, at the Sands Expo in Las Vegas. Therefore, more than 48,000 targeted buyers are expected to attend, and approximately 162,000 automotive aftermarket professionals. They will be from 135 countries which are projected to be in Las Vegas during AAPEX 2019. For information, visit aapexshow.com