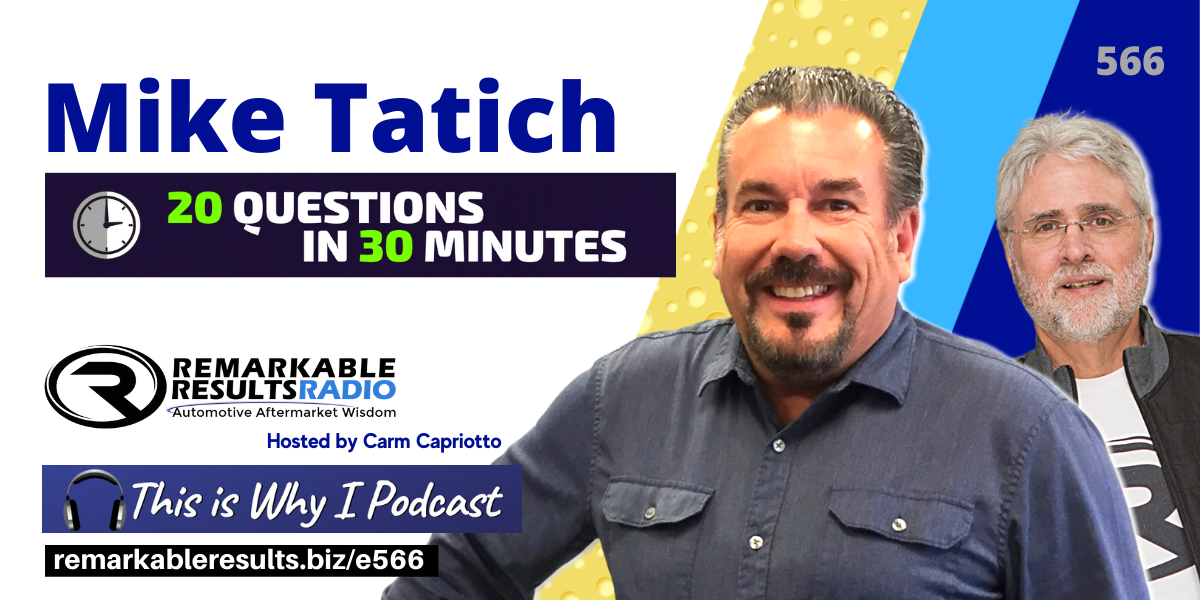 Mike Tatich – 20 Questions in 30 Minutes [RR 566]
Listen to shop owner Mike Tatich from TMT Complete Auto Service Center answer 20 questions on life and business. He shares some great advice he got from family and friends. He talks about how important people are in business and how important your networks are in case all else fails.
Mike Tatich also talks about reading more and networking to other shop owners. Mike has become a John Maxwell Leadership Certified business coach. He has a story of letting go, a perfectionist control freak, a helicopter dad, and he needs to get busier doing other stuff.
Find the key talking points, Mike Tatich's bio and links to his previous episodes at remarkableresults.biz/e566
Listen and view episode notes