Search results for: "kirk richardson"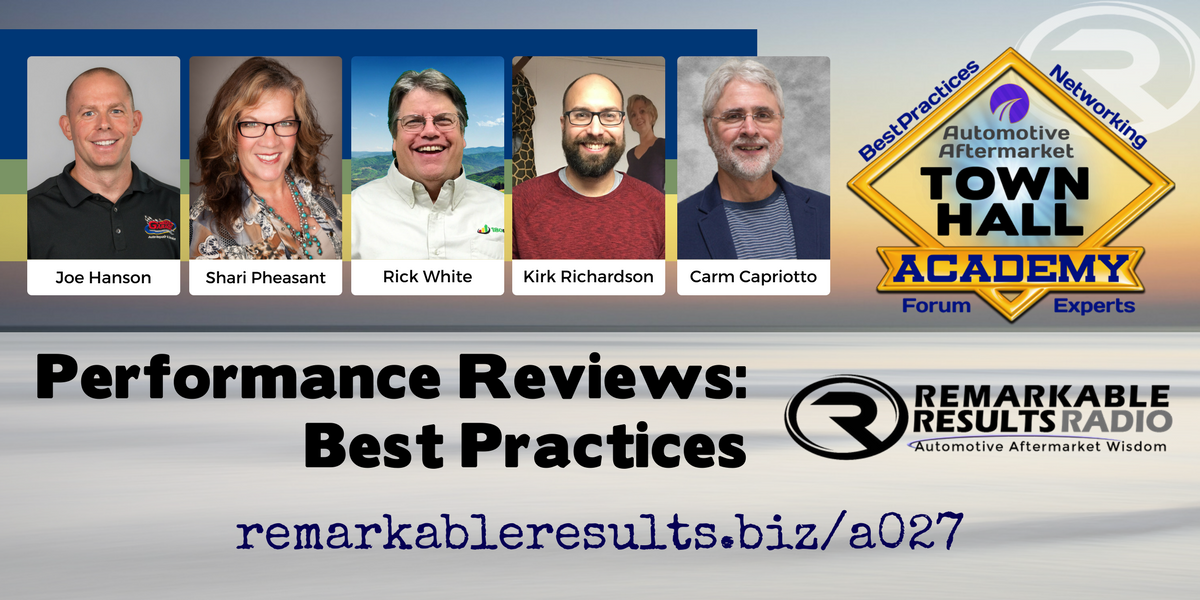 Are your Performance Reviews Creating the Best Behaviors from Your Team?
Performance reviews for many business owners never get done. There are many reasons why not and this episode tackles them head on and the best way to get them done.
There is great wisdom from the Academy panel like the review starts at the interview, that reviews need to be used to create personal performance goals, reviews is a formal way to be sure accountability sticks, and your core values are the key points to apply all behavior against.
There are over 20 key talking points that will help you in your process or get you started on the right path. The panel agrees that becoming a better leader will be key to using performance reviews to grow your business culture with performance reviews
Listen and view episode notes