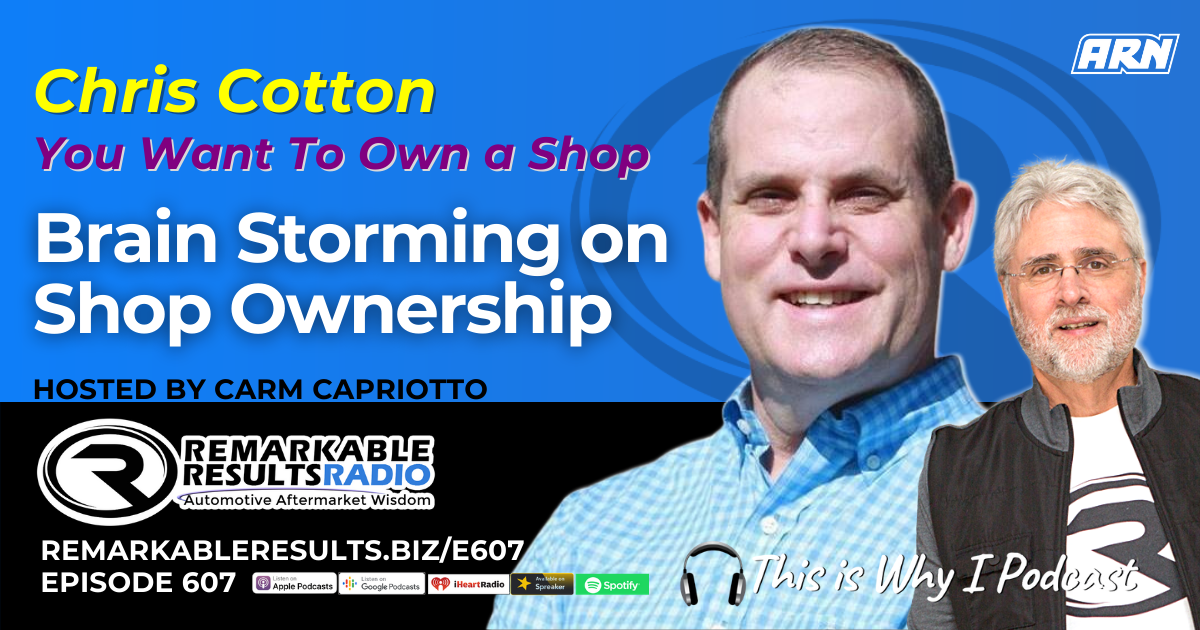 Brainstorming on Shop Ownership – A Business Not a Hobby [RR 607]
Chris Cotton once again shares his experience on shop ownership. Chris warns that buying your first shop and or getting into business as a new auto repair shop is not a cakewalk. Just because you know stuff about cars and love working on them doesn't make it easy. You don't treat it like a hobby, you treat it like a business.
Strong words of wisdom from Chris warning those who venture into shop ownership must have strong financial goals to reach. You need to have a lot of brainstorming or planning sessions to come out successfully. You will not be an overnight success. A fun and fast-paced episode. Make listening to it your homework.
You can find Chris Cotton's other episodes and the key talking points at remarkablersults.biz/e607
Listen and view episode notes