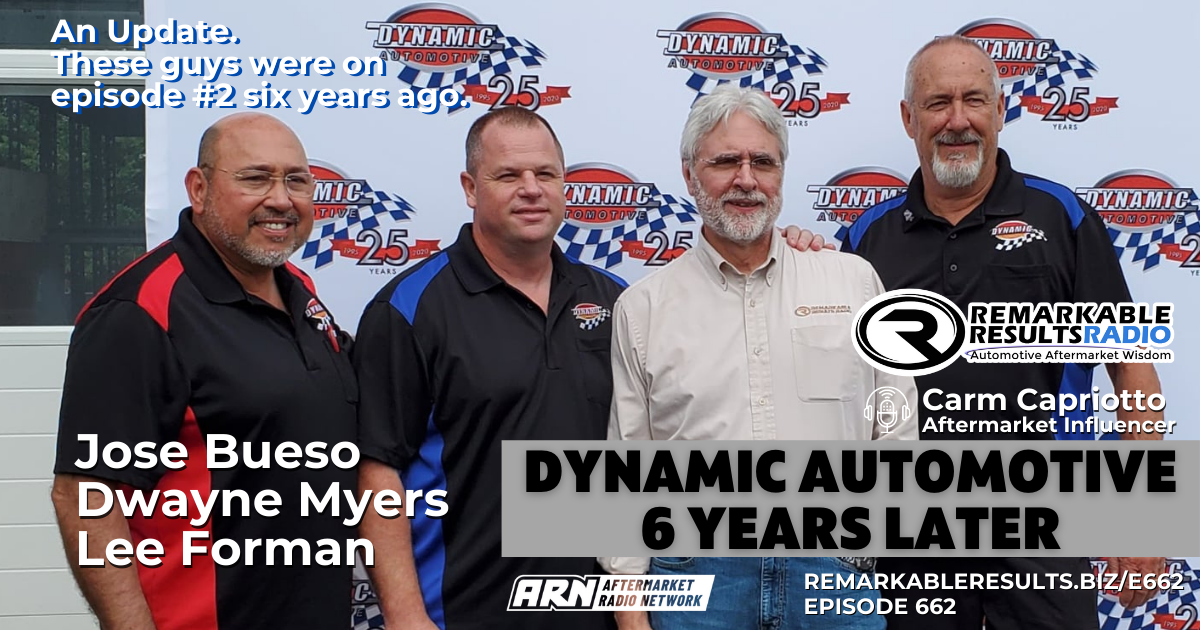 Dynamic Automotive: 6 Years Later [RR 662]
This episode was recorded live at Dynamic Automotive's 25th year anniversary with owners Jose Bueso, Lee Foreman, and Dwayne Myers. Like so many other businesses, it all started in a garage with some tools. With 5 locations, it has grown in every way possible, including creating a strong leadership team. Listen carefully as Jose, Lee, and Dwanye give valuable insight on how they expanded logistically and internally.
This partner team was on the second episode released in March 2015. This is a long-awaited update. Thanks to Jose, Lee, and Dwayne for believing in the concept of aftermarket podcasts so long ago.
remarkableresults.biz/e662
Listen and view episode notes