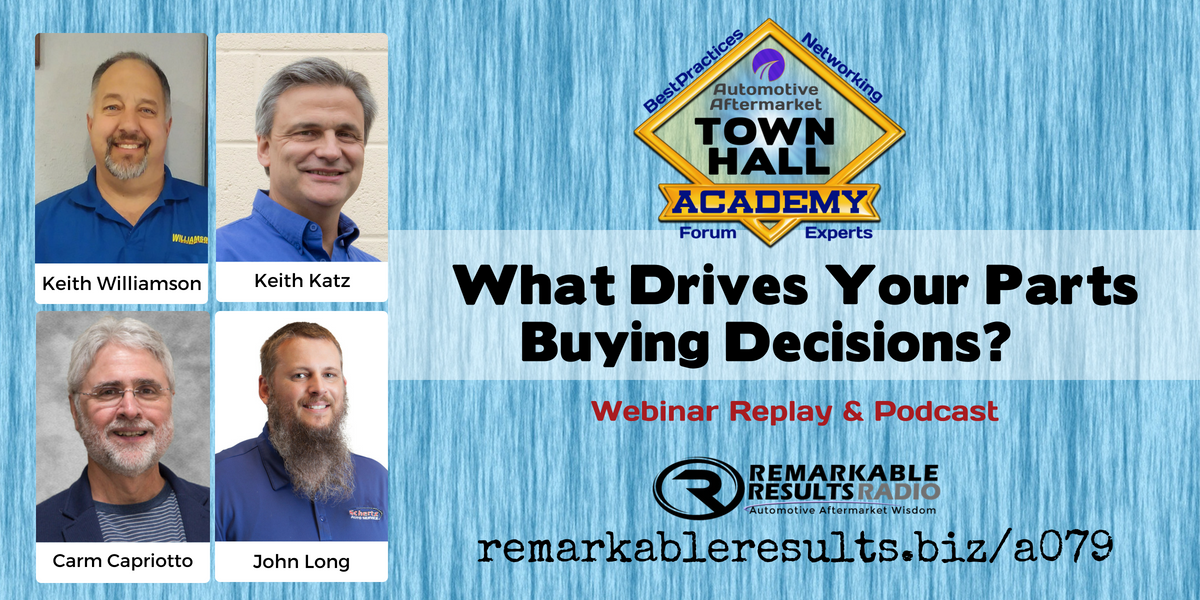 What Drives Your Parts Buying Decision?
This Town Hall Academy summit features Keith Williamson, owner of Williamson's Repair and Tire in Bondurant, IA, John Long partner in Schertz Auto Service in Schertz, TX, and Keith Katz, owner of Quality Service Center in York, PA.
The panel covers part quality, service, availability, training, price, and warranty. We also get into credits and returns, their salesperson, volume rebates, e-commerce, and labor claims. There is a consensus on the value their supplier brings to their business.
Compare your supplier needs and relationship to what this panel has to say about their parts buying decisions.
Listen and view episode notes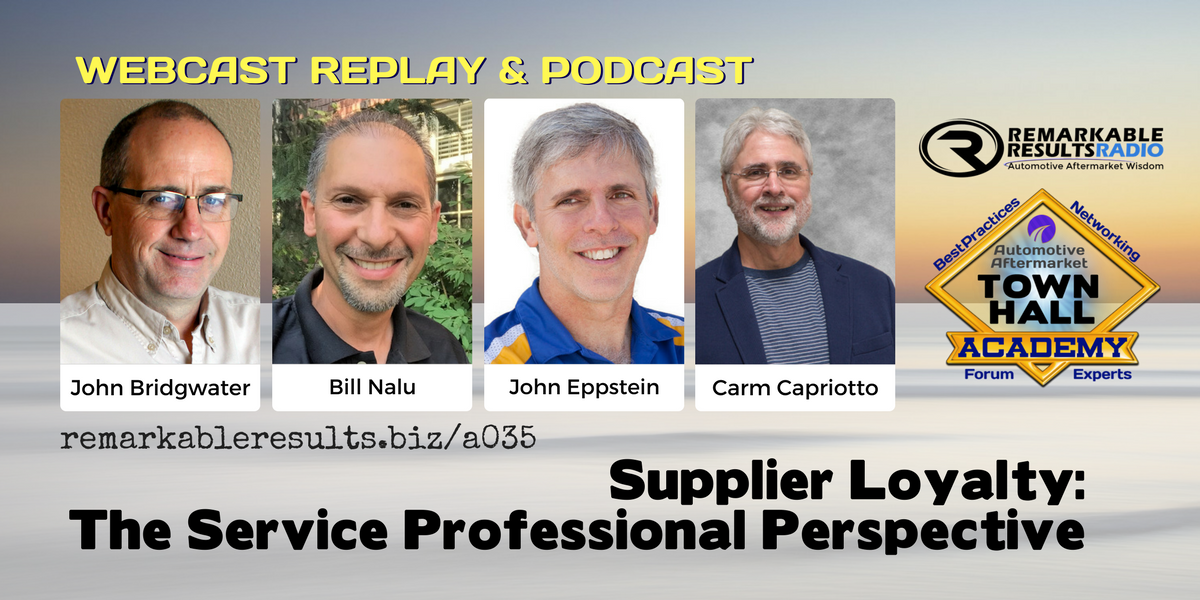 The Strength of Supplier Loyalty is Based in Relationships and Providing the Needs of the Service Professional.
This team of service professionals shared their views on supplier loyalty and how their first call supplier has earned that position. Bill Nalu, John Bridgwater and John Eppstein bring their insights as shop owners to the discussion.
Having a strong first call relationship is earned by the supplier. The panel discusses trust, part quality, service, warranty, and training as all incumbent reasons they support their supplier.
Listen and view episode notes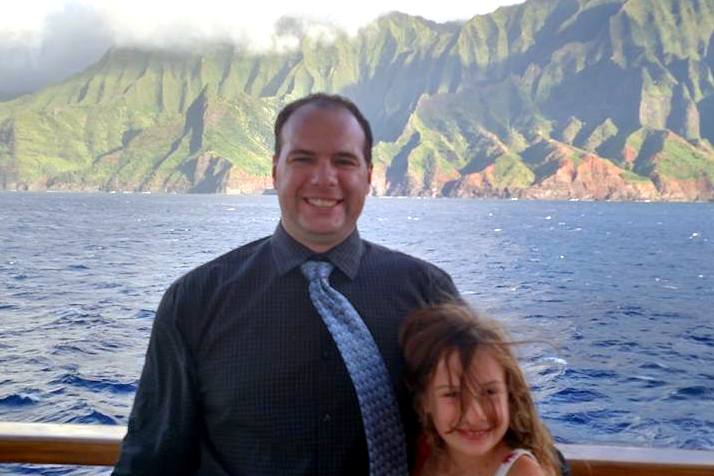 Euro specialist shop owner is also a BMW trainer and embraces technician networking.
Scott Thorson has specialized in the service of European automobiles since 1999. A BMW Trained technician also owns a nationwide BMW tech Support service (LMV Bavarian) that people all over the world use for BMW technical advice.
A national BMW trainer embraces new technology and understands that there is always someone willing to work harder to take everything away.
Listen and view episode notes