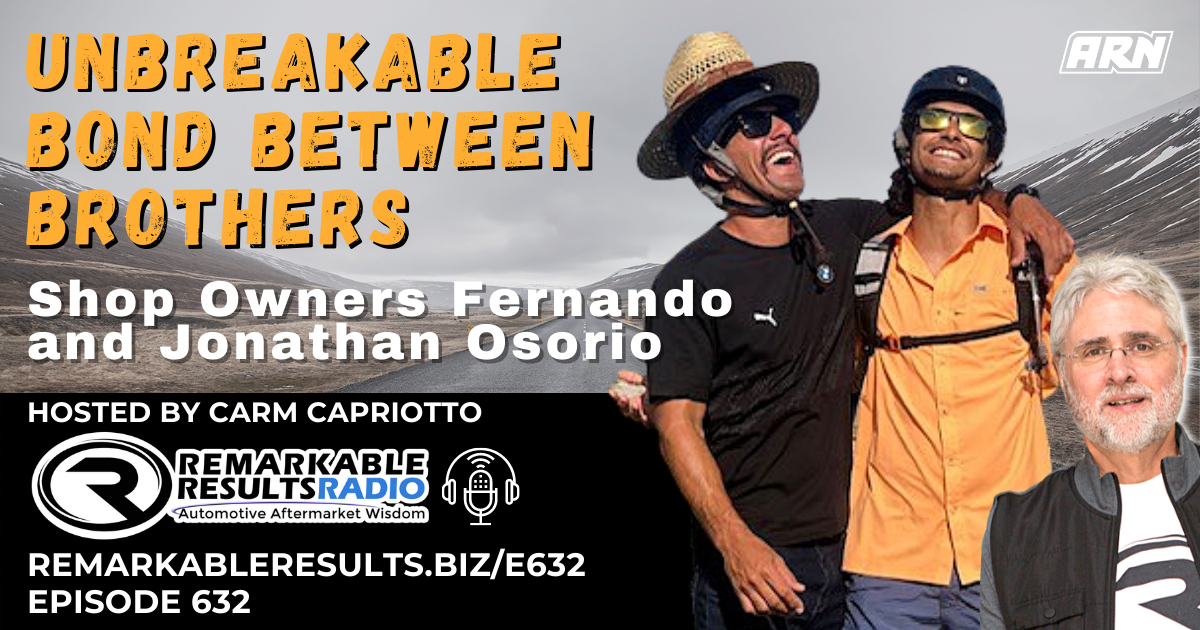 Unbreakable Bond Between Brothers with Fernando and Jonathan Osorio [RR 632]
A common phrase people use is "family over everything." But how many people truly live that mantra? Fernando and Jonathan Osorio are more than just two brothers owning an automotive business. We hear about their approach to business coaching while their business was only a few months old and the emotional bond when Fernando donated his kidney to save Jonathan's life.
Prepare to be inspired as you listen to this heartwarming episode. Thanks to the Osorio brothers for sharing this great story.
The key talking points for this episode can be found on the website remarkableresults.biz/e632
Listen and view episode notes