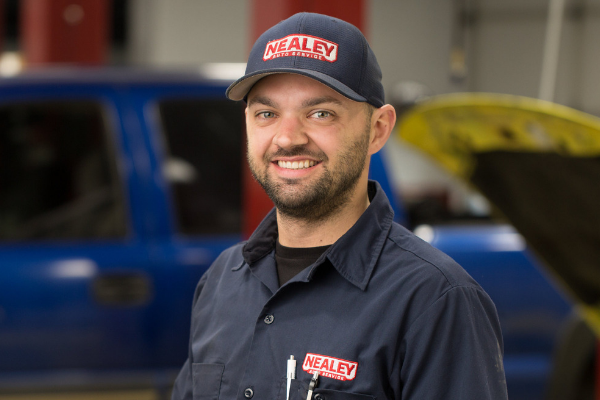 AJ Nealey: Living the Dream. Turned His Vision Into His Reality. No, is Hard To Say for AJ!
AJ Nealey from Nealey's Auto Service in Edgewater, MD shares a bit of his legacy as a racer but concentrated on the transformation he made from a one bay shop at home to a 9 bay facility. This is a story for a movie of the week. It comes with guts, risk, and reward. All the right ingredients. It shows that the proper attitude, business plan, and the right advisors can contribute to uncompromising success.
It started with an entrepreneurial passion. AJ is from a family of legacy entrepreneurs. His passion filled with the eagerness to learn and the sustained understanding of how things work.
So many great take-a-ways here to help in your own personal success strategy. Remember there are so many ways to run a great business. Our goal with the podcast is to cast these ideas to you in hopes that you will pick one up and run with it.
Listen and view episode notes