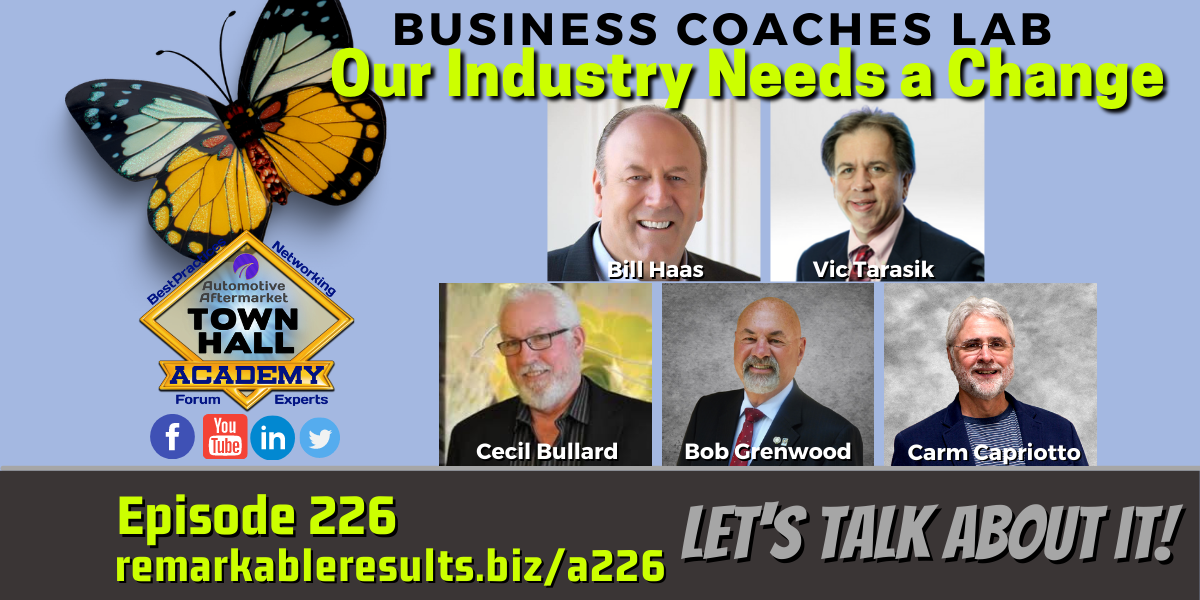 Our Industry Needs a Change [THA 226]
How do we change the mindset of others? Why do owners continue to have the same old thinking that leads to the same old results? Why are technicians leaving the industry? Why isn't there a draw for an automotive career for young professionals?
If you are listening to this podcast you are making a conscious effort to learn and make a change in your life and your business. How do we get others to follow? In this episode, all these questions and more are discussed by my panel of business coaches. Prepare to be inspired by their passion for change in this industry.
You can find the talking points for this episode and every archived episode on my website remarkableresults.biz
Listen and view episode notes