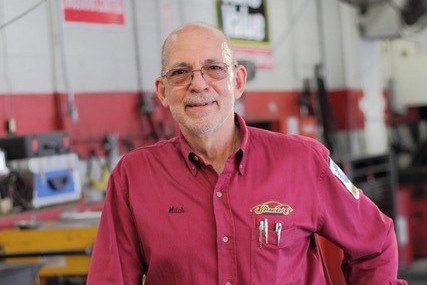 Mitch Schneider – His First Speech 35 Years ago, Still relevant today!
Mitch Schneider is here for his second time. Mitch is an award-winning journalist, former shop owner and soon to be published novelist. For more than 37 years, Mitch operated Schneider's Automotive — a successful 6-bay, family-owned and operated service facility in Simi Valley, Calif. Mitch has recent great news on the biggest challenge in his life as he has taken on Primary Myelofibrosis head-on. He is in his recovery mode from a bone marrow transplant. Mitch is a survivor of this rare procedure and I'm so glad to have him back to have another conversation with him.
When Mitch wrote his speech 35 years ago, he was angry. He showed his frustration and he is now reflective at the state of the industry today. It is sad to say that not much has changed. Listen and learn the issues then and now and some discussion on what we need to do remedy. Are you onboard?
Listen and view episode notes