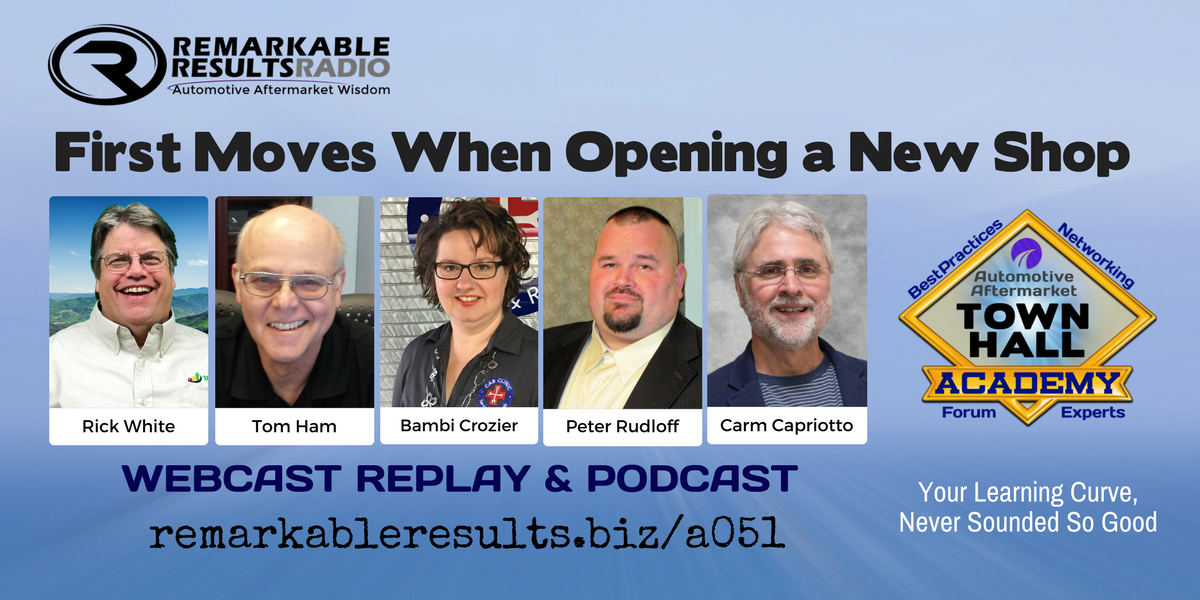 Find A Blue Print Outlined For Finding Success If You Are Going To Open An Automotive Aftermarket Service Repair Shop.
There is some secret Sause shared here including a few preferred methods on how to start, setting up your spending plan, how important location is and the need to know the demographics of that local community. Is the income level such that money can be spent on vehicle service and maintenance?
We talk financial, (knowing your numbers) debt, cash flow. All very important parts of a CEO's responsibility. May great technicians, who are unemployable, strive to start their own business because they want to do things their way. Most find out it is not an easy task. There are responsibilities beyond financial and cash flow like, marketing, the tax man, HR laws and that is just the tip of the iceberg.
This panel does a great job of explaining the challenges you'll need to deal with, so you can find your successes sooner rather than later. It is a slow process, but success shouldn't take years to achieve.
Listen and view episode notes