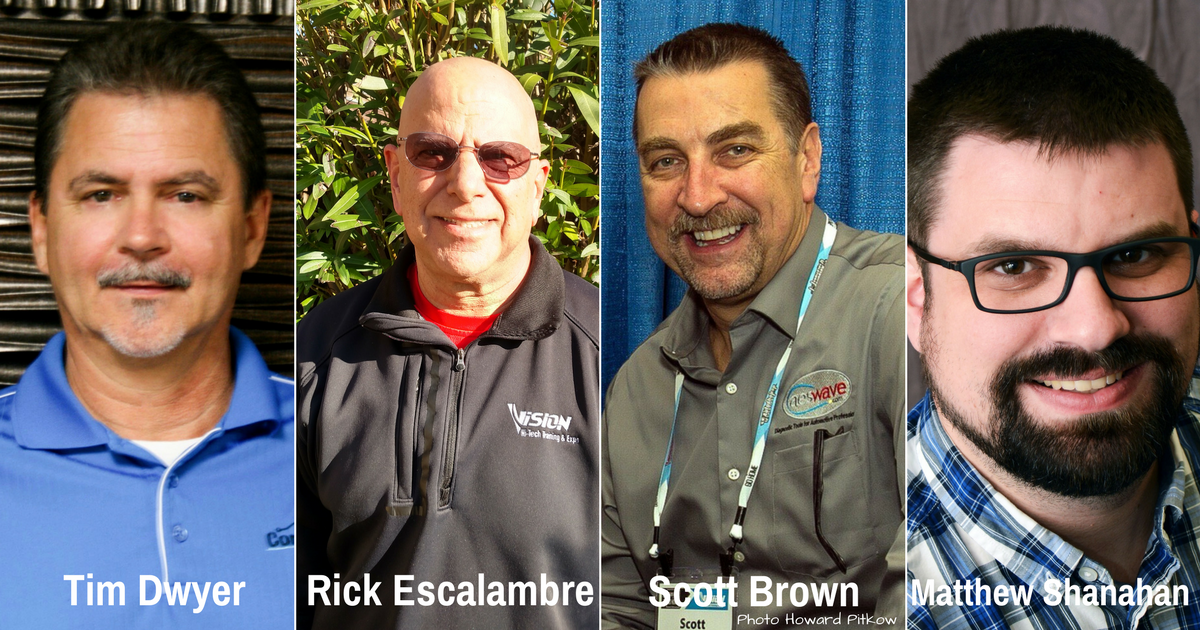 You Cannot Ignore Your Role in The Automotive Technology Education System.
Go inside the Vision 2018 Studio with the Educators Think Tank. Join Rick Escalambre, Retired Instructor Skyline College, and educator of the year 2017, Scott Brown from Diagnostic Network, Matthew Shanahan Assistant Professor, Automotive Technology, College of DuPage and Tim Dwyer, from Consul Labs.
This is a great slice of what automotive education is today. A very open and transparent discussion that will help you understand the education process and gain knowledge of how to get involved. Also, learn about the challenges that post-secondary automotive technology programs have and how you can and must get involved.
A few key talking points: Automotive technology programs at all levels is expensive, independents must attend career fairs and speak to classes at all levels including middle school and Industry and education needs to come together stronger than ever. The industry has a depth of talent that can help the education system.
Listen and view episode notes