Search results for: Brian sump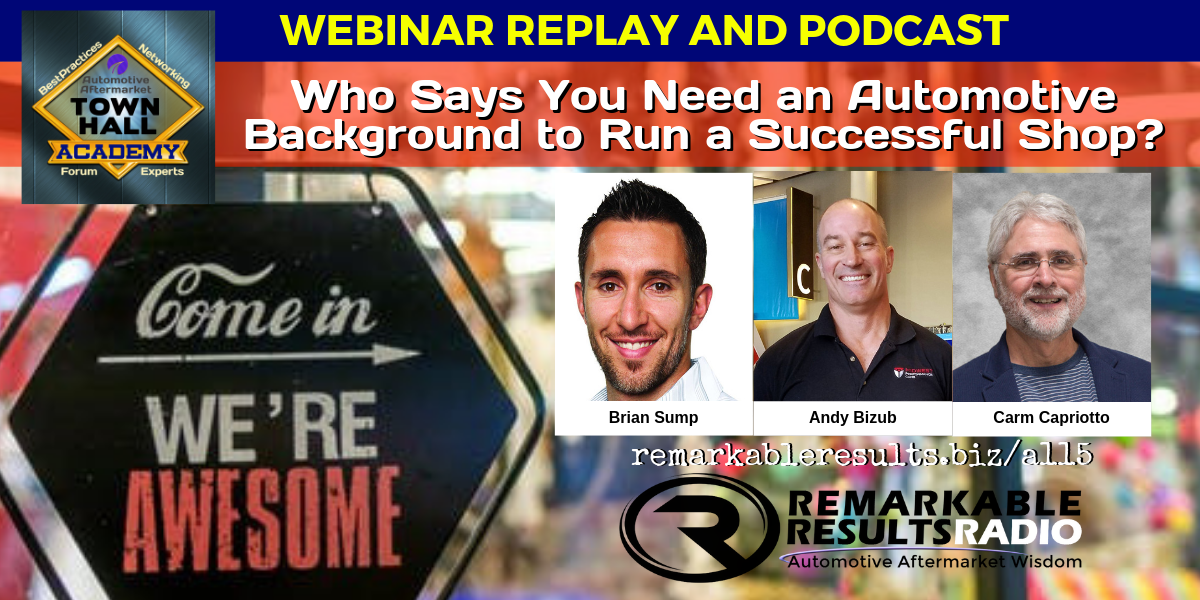 THA 115 Who Says You Need an Automotive Background to Run a Successful Shop
Now visit with Brian Sump from Avalon Motorsports and Andy Bizub from Midwest Performance Cars as they share their strategy for growing their business. This is an interview like no other you've heard here on Remarkable Results or the Town Hall Academy for that matter. This interview should open your eyes because Brian and Andy did not grow up in the business. They were not technicians with a dream of owning their own shop. Brian was a professional football player and Andy was a commodity trader.
They grew their business without the knowledge of the industry. They share their strategies and tactics that have shaped their continuing success. Brian and Andy basically became the CEO of their business. We talk about that a lot on the podcast. They used their people, network and training to learn, lead and grow their business.
So there's the rub. Why are there so many legacy aftermarket professionals in the industry struggling when these 'outsiders' who acquired going shops are at the top of their game? Find out.
Listen and view episode notes